After the tragic deaths of her mother and husband, Justine McCabe turned to food as consolation. The young mother ate her way through grief and depression, piling on more than 100 pounds. Then McCabe found a special way to regain control of her life.
Her motivation? Taking a picture of herself each day to track her progress from 313 pounds all the way down to 189.
"I didn't like what I saw," McCabe told TODAY. "I feel like I look so broken and lost and sad and that's the reason why I started taking a picture a day. I wanted to see myself change, see if my expression would change."
Read other stories of people slimming down in TODAY's My Weight-Loss Journey
When her mother died in 2013 from complications of chemotherapy exacerbated by being obese, McCabe coped by eating. The 5-foot-10-inch hairstylist weighed 285 pounds — yet she kept binge eating. Then in February 2015, her husband of six months, John Paul, died by suicide after a lifelong struggle with depression.
"This just destroyed me," said the 31-year-old, who lives Burbank, California. "I didn't know what I was going to do."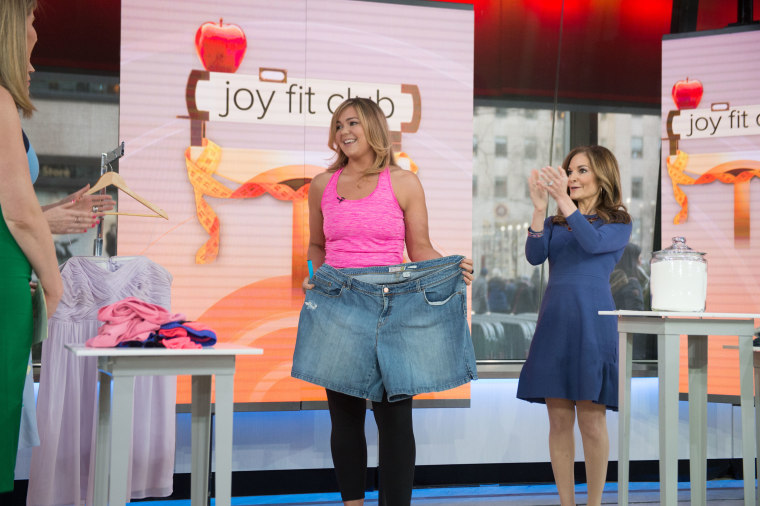 Food was her comfort — again. Most days, McCabe would wake to care for her sons, now ages 12 and 9, and then lie around, eating. Her weight ballooned to 313. Although her older sisters and best friend urged her to go to the gym, McCabe ignored them.
After talking with a grief counselor, McCabe realized she needed to change her life.
"I made the choice," she said. "I have to do something different."
On April 1, 2015, McCabe finally went to the gym to prove her friend and family wrong.
"I did it out of spite. I wanted them to just shut up," she said.
For 60 minutes, she trudged on the elliptical. As she huffed and puffed, she began processing everything she experienced over the past two years.
"There were a few times I cried on that elliptical," she said.
Afterward, she snapped a selfie and sent to her friend as proof. But the next day, McCabe surprised herself by returning to the gym. She took another picture. And another.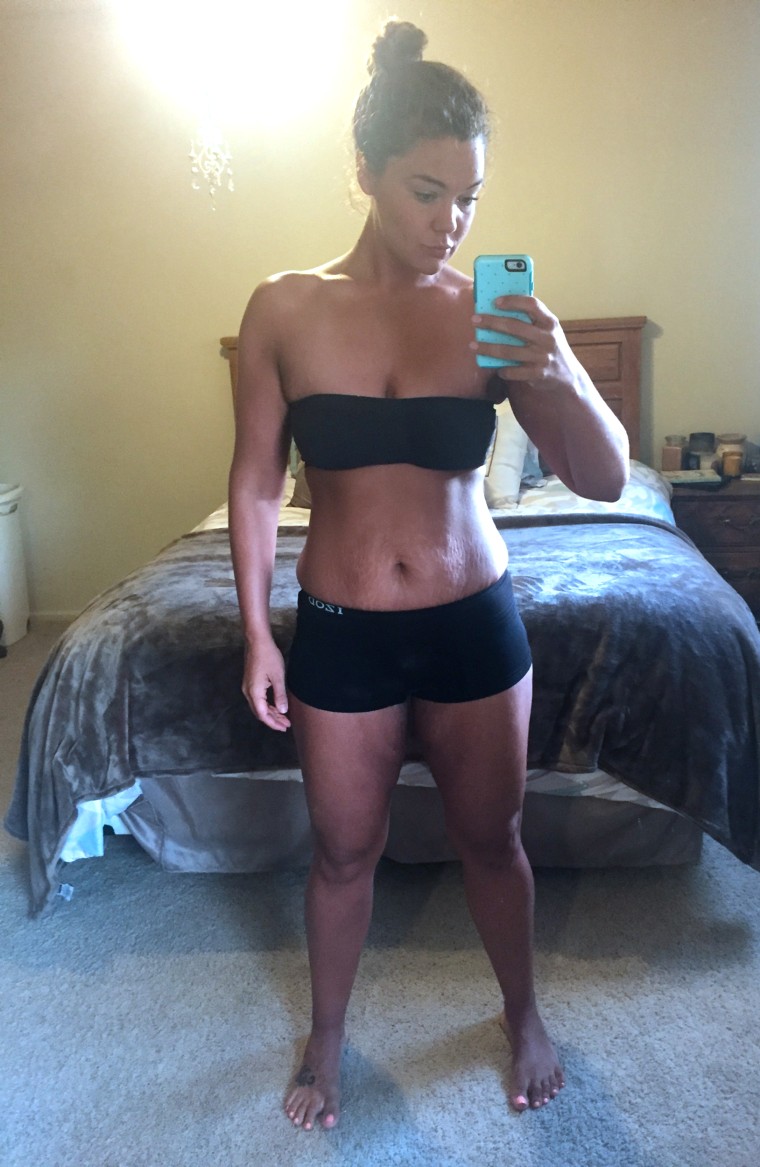 It became a daily habit.
When her back hurt too much from the physical strain, she'd swim. She just kept moving. Within a month she lost 30 pounds. Then she decided that she was going to make a real effort to lose weight. She started a clean eating diet and being more intentional with her workouts.
After six months — what would have been her year anniversary with her husband — McCabe had lost 75 pounds. To try to avoid an emotional setback, McCabe's sisters and friend took her to Hawaii in July 2015.
"I was doing anything I could to beat that depression," she said.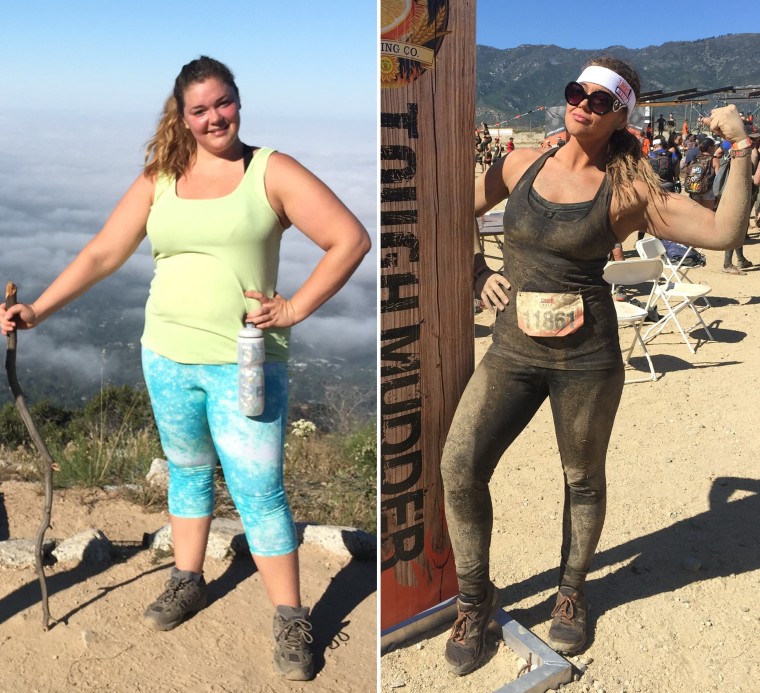 When she was obese, McCabe had visited Hawaii but skipped strenuous activities. After seeing a teen jump off a cliff into the water she decided to conquer her fear and try it. She closed her eyes and jumped.
"It was the most liberating, freeing thing," she said.
Since then, she's snorkeled, hiked, ridden horses, climbed a climbing wall and even went sky diving — none of which she could do before the weight loss.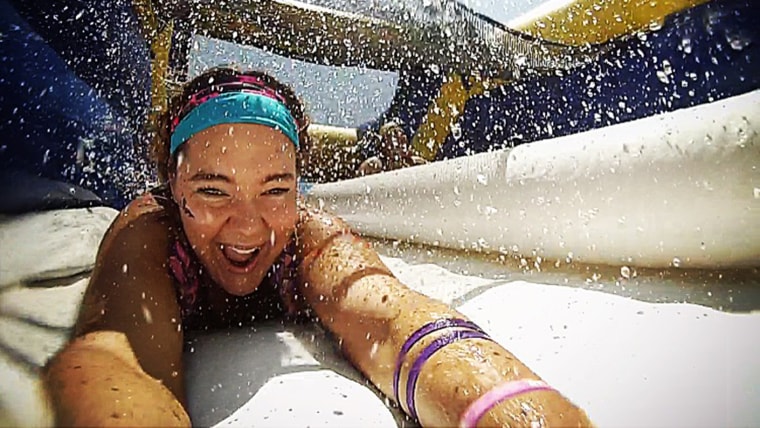 Last fall, McCabe paired up with a personal trainer and shed an additional 49 pounds, while building muscle. And, she posts selfies almost every day, including messages, which inspire her nearly 100,000 Instagram followers.
"A little 'secret' I've come to realize. It's NOT about losing the weight. It's about truly transforming your life. Take risks. Do the work. Gain self love and respect yourself to make better life choices. The time is now, our tomorrow is not promised," she wrote, with a picture showing her before her weight loss.
While she's happy with her accomplishments, McCabe wants to lose another 20 pounds. But her weight-loss journey is about more than simply reaching a number on a scale.
"I have the power to control my life," she said. "I truly have healed my self-esteem, my self love. I finally learned how to create happiness within myself first and not be seeking that in an outside source."
This story was originally published in July 2016.