Before she could even reach the pedals, Jesi Stracham wanted to go fast.
"I went from the Power Wheels Jeep to go-karts," Stracham told TODAY's Kate Snow. "My dad built me a custom mini Grand Prix car all DuPonted out, 'cause I love Jeff Gordon. It was great."
By 17, she excelled as a professional racer in motor sports.
"You feel so free," she said. "You don't think about anything."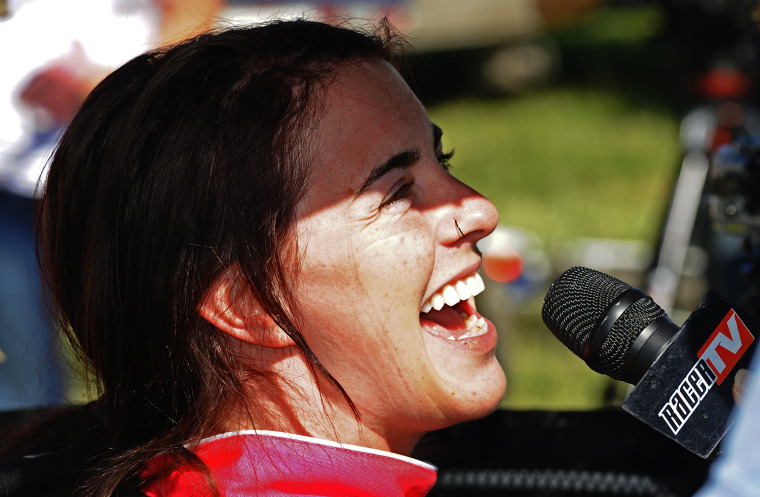 But this past January, the 22-year-old was involved in a serious accident while riding on the back of a friend's motorcycle. "Last thing I remember is the impact," Stracham said.
A week later, in a hospital, she woke up paralyzed from the chest down.
While she was unconscious, her family authorized an experimental surgery. Stracham was only the second person in the world to receive it.
Jordan Fallis, 26, was the first. Last October. he attempted a back-flip on a dirt bike and landed upside down, paralyzing him in the process. Dr. Nicholas Theodore inserted a device called a Neuro-Spinal Scaffold into the wound in Fallis' spinal cord.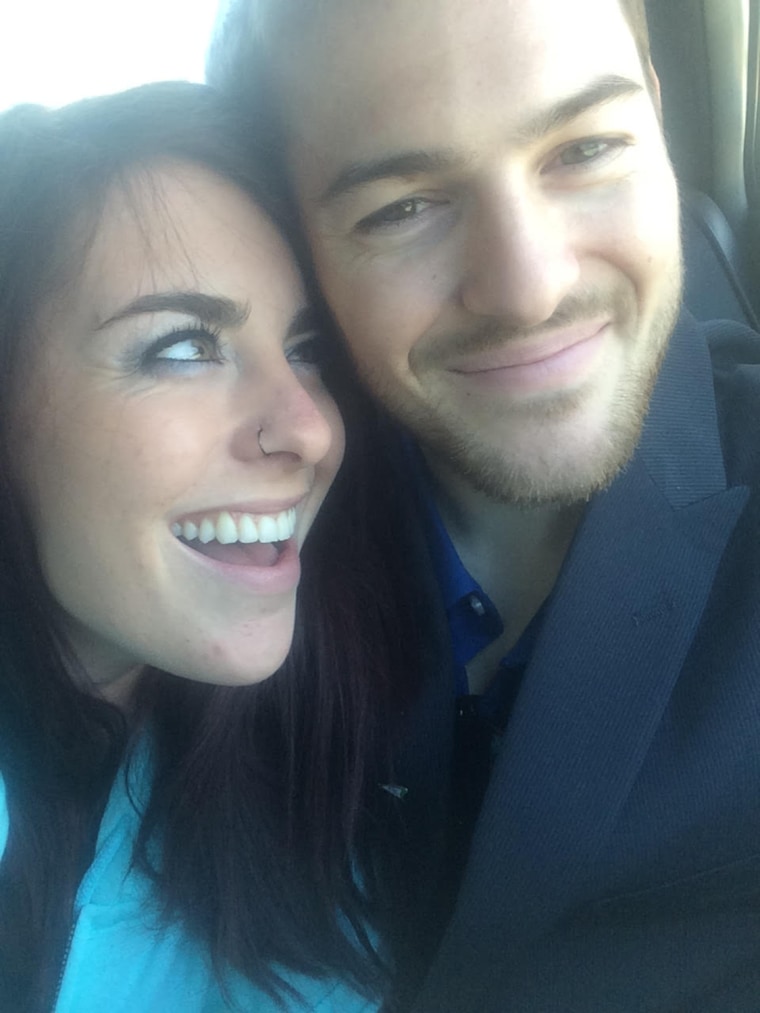 "I saw it as my only shot," Fallis recalled.
Theodore told TODAY that, prior to the surgery, no nerve signals had been passing through the hole in Fallis' spinal cord. "That hole gives us an opportunity to put something in, which is the scaffold, to allow those cells that are remaining [and] viable, allow them to hang on and potentially grow," the doctor added.
The best-case scenario is creating an environment to repair the spinal cord, returning it to normal functionality. (To learn more about Neuro-Spinal Scaffold surgery, visit InVivo Therapeutics' website and the NeuroScaffold Foundation's Facebook page.) And while rehabilitation remains an important and routine facet factoring into Stracham and Fallis' recovery, they've both seen some major changes since the surgery.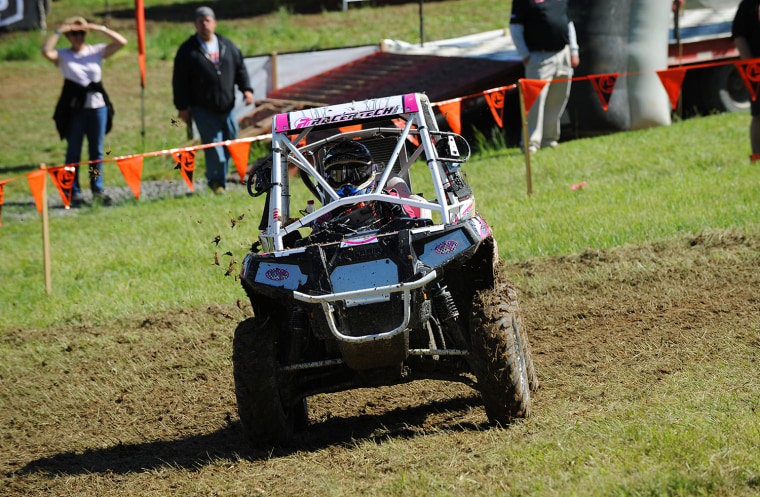 "I've slowly gotten to move my muscles in my legs," said Fallis, who's now able to walk in a pool. "I've gotten my hip movement back. I've gotten sensory touch to the top of my thighs now."
Stracham has taken a few steps with leg braces. "I can move my hips fully," she said. "I feel all the muscles in my legs. I get charley horses in my calves."
And while Stracham and Fallis have set up GoFundMe accounts to offset the cost of medical bills, the new surgical procedure may "change the way we do and treat spinal-cord injury patients," according to Theodore.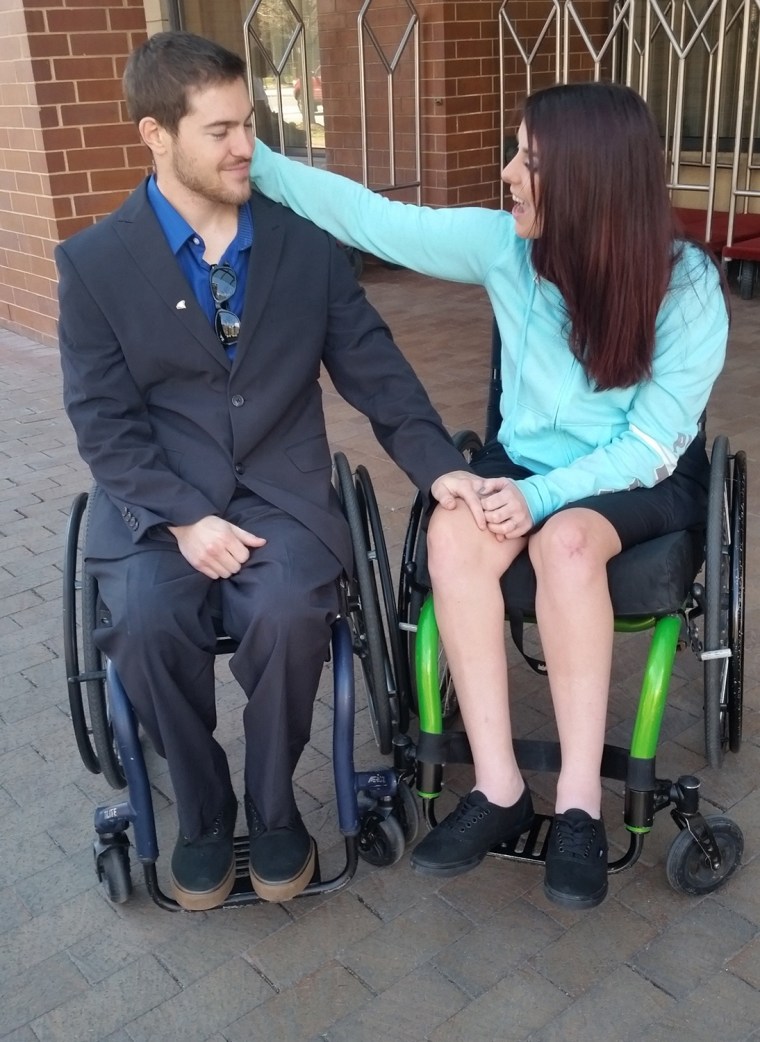 But that's just part of the story. Shortly after Stracham's accident, she reached out to Fallis to discuss the surgery and their injuries.
"We kept it professional," Fallis said with a laugh.
Then things started to change.
"When I found out that his [injury happened] with a back flip, I was, like, 'Oh, gosh, back flip on a dirt bike? This is my kind of guy,'" Stracham said. "And our FaceTime dates became nightly. We'd fall asleep together on FaceTime. I've never connected with somebody on the level that I do with him. It's my fairy tale. Get paralyzed and fall in love."
They may seem like they've known each other forever, but they only met in person two months ago. "He rolled up behind me, we kissed, and it was like, 'Welcome home,'" said Stracham, laughing.
These days, Stracham is back in the driver's seat, racing in a modified ATV. And when she raced over Memorial Day weekend, Fallis was there, cheering her on from the crowd.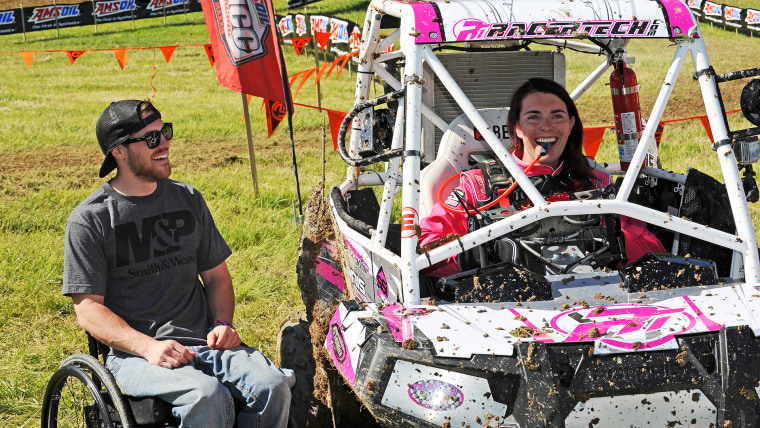 "I wasn't paralyzed when I was in that machine," Stracham said.
They've helped each other through tough times, shared a sense of humor about their situations, made plans to go camping, and envisioned building and sharing a home in Arizona.
"I'm going to make him take dancing classes," Stracham said.
Admitted Fallis, "I made a deal with her."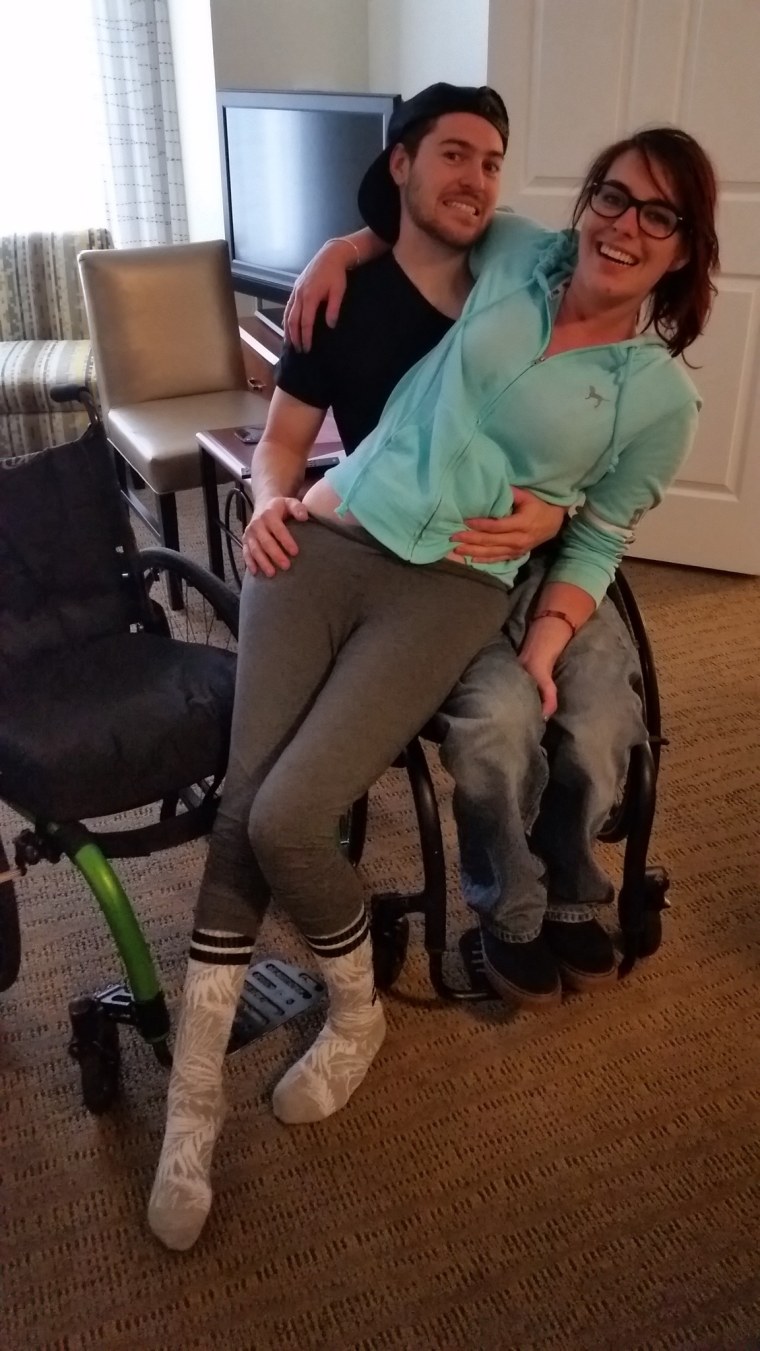 Stracham envisioned teaming up for the famous flourish from the movie "Dirty Dancing," for which he'd hold her in the air by her torso.
"It doesn't matter how long it takes, he's gonna catch me," she added. "He already does."
Follow TODAY.com writer Chris Serico on Twitter.