During the fall of 2014, Kathleen Zuidema began experiencing severe cramps in her right calf. The pain, which she thought had come about because of excessive gardening, turned out to be something much worse: cancer.
Upon arriving at the emergency room, Zuidema discovered that she had deep vein thrombosis — a serious condition involving blood clots — and two pulmonary embolisms, or blockage of arteries, in her lungs. Ten days of additional testing revealed that the 57-year-old had, in fact, been suffering from lung cancer.
Before she could even think about anything else, it was the future care of her three Australian shepherds — Mona, Finnagan and Autumn — that had the resident of Friday Harbor, Washington, concerned.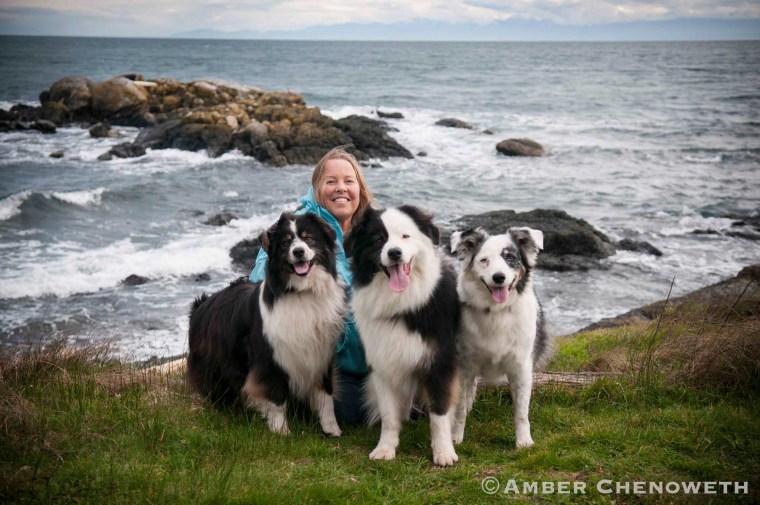 "They're my everything, and with me all the time. Always touching, feeling — they live for me to be with them," she told TODAY.
The diagnosis came as a shock for Zuidema, a dog walker who lives on the tiny island with about 7,000 other full-time residents.
"I've never smoked cigarettes, I wasn't on hormones and I was active," she said.
Three weeks after the initial diagnosis in September 2014, more bad news arrived: The cancer had metastasized, spreading to her liver and two spots on the brain.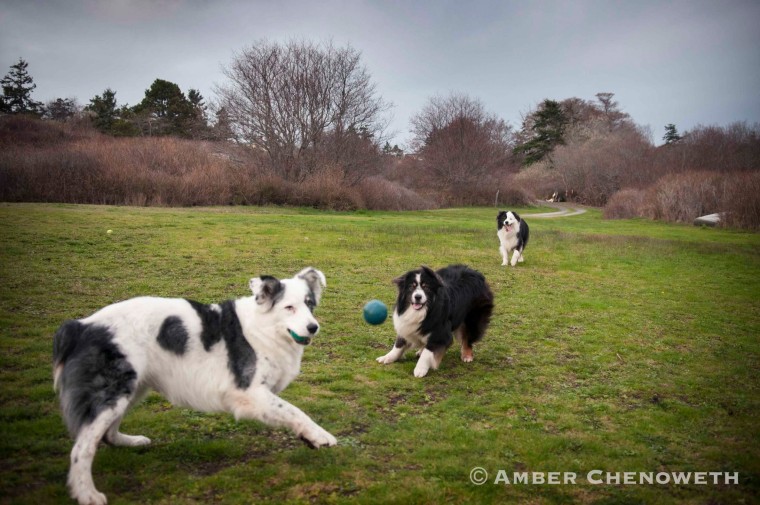 The prognosis was grim for Zuidema, with doctors revealing that she had late stage 4 cancer. Right away, she started heavy rounds of chemotherapy and radiation.
Treatment successfully reduced the size of her brain tumors, but caused her liver to spur out of control.
RELATED: Hesitant to adopt a dog? Here's how I learned rescuing is a no-brainer
The following month, she went through seven rounds of chemo, and had completed treatment by March 2015. Doctors hoped that Zuidema would be able to continue doing maintenance chemo, but her kidney was in distress.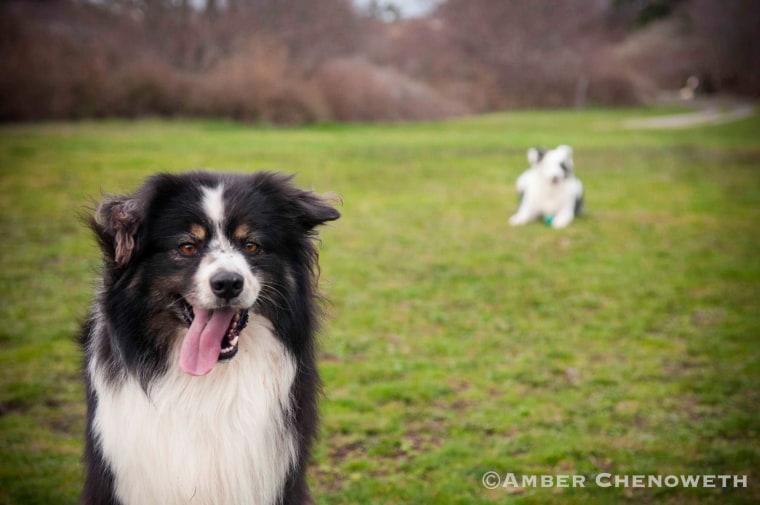 Through the summer and fall of last year, Zuidema was in remission. But after a few months, test results showed that the tumor in her lung had grown from 1-2 cm to 2-5 cm.
With that, she received 15 rounds of four-direction radiation on her lungs, and seemingly, the tumor was starting to shrink. But once that tumor was moderately under control, a spot on her liver increased from 1-2 cm.
Additional chemo, along with a separate medical procedure, has helped Zuidema surpass the estimated time of three weeks that doctors initially gave her to live.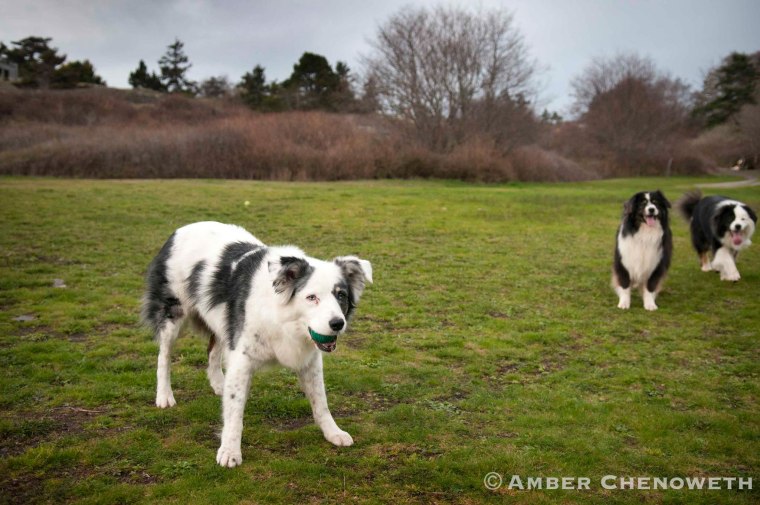 "This cancer really made me take a look at that and learned to appreciate the here and now," said Zuidema. "It's a battle every day."
Despite continued chemo, the outcome, again, looks grim. So when Zuidema posted a photo to Facebook on March 5 to explain her situation, saying that she'd need to find a new home for her beloved dogs, she was pleasantly surprised by the response.
The post went viral, collecting more than 31,000 shares.
"They're my babies. I knew they wouldn't go to the shelter. But that was my job before I go — I needed to make sure they'd be taken care of."
Enter 47-year-old Danielle Cochran, an island native who has two dogs herself.
Although it was falsely reported days after Zuidema's posting that the dogs had been adopted, Cochran received a tip from a local pet store that the news wasn't true.
So, she walked right up to Zuidema's home, knocked on the door and said she'd be more than happy to take not just one, but all three dogs.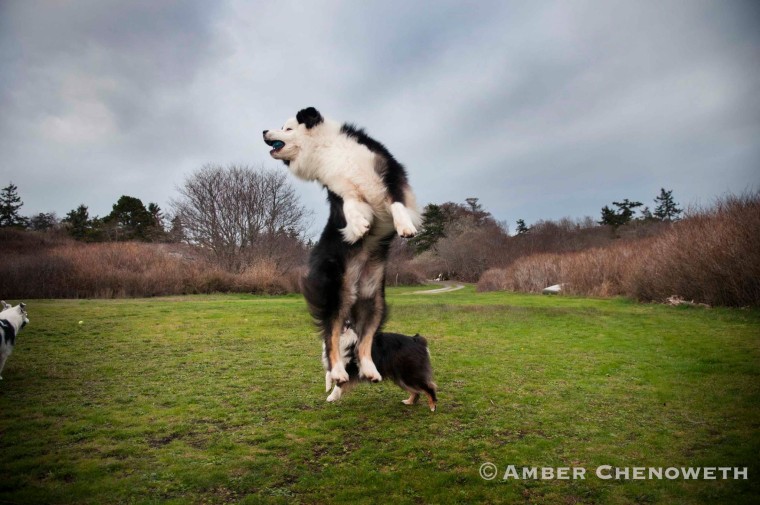 "In this case, it was Kathleen that got my attention. I was thinking — this poor woman is basically bedridden and has all day and night to worry about her babies. I couldn't stand the thought of that day after day, when she should just be enjoying the time she's got left," Cochran told TODAY.
Cochran, who has seen Zuidema in passing for several years with the shepherds, is an advocate for dog rescue and adoption.
RELATED: Harley, a tiny 'hero dog' rescued from a puppy mill as a senior, dies at age 15
"I put myself in her position and thought, 'What if this were me and nobody spoke up for my dogs?'" she said. "I could just see myself in bed looking at my dogs thinking, 'What's going to happen to you?' It just immediately felt like I had to help."
After their initial meeting, Cochran brought back her husband (who instantly said yes to three more dogs) and their Australian cattle dog, Rider.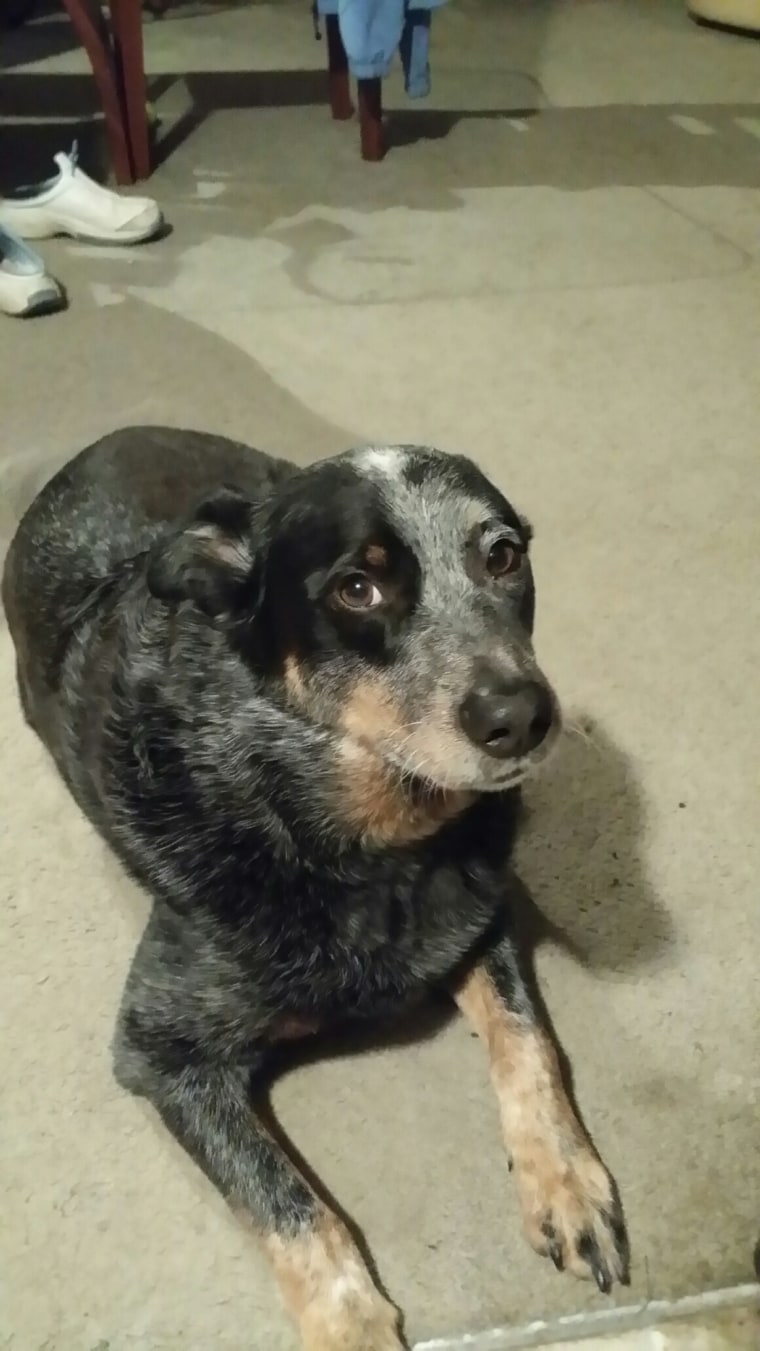 "I had a pretty good idea when I first met her," Zuidema said. "People on this island love their dogs. People have two or three. I knew there had to be someone out there that would be open."
And Zuidema made sure that she did thorough research on Cochran, personal messaging almost every friend on the island to confirm that the dogs would be going to a good home after her passing.
"Everyone was like, 'Oh my God! You hit the jackpot!' That was a good defining factor. When her husband and the dog came over on Saturday, her husband got up, grabbed the racket and ran to the backyard."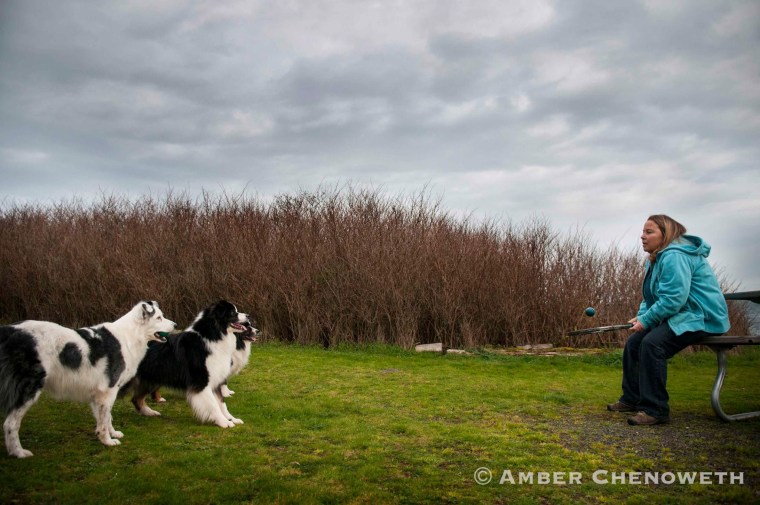 "They'll never go without. I'm just a working-class person, but they'll never be without anything they need or want," said Cochran.
Dogs have been an incredibly important part of Zuidema's life. For most of it, she has had to cope with depression. It was the love and comfort from her golden retriever, Shiloh, that helped her again see the beauty in life.
RELATED: Puppy rescued by US Navy after 5 weeks lost at sea: 'Just really mind blowing'
"I was very isolated from people," she said. "The dogs were all I had. You trust animals. They don't hurt you. You can trust them."
Zuidema set up a GoFundMe page to cover the cost of her own cremation, a new wooden fence for Cochran, and to help reduce the price of vet bills for the adoptive family going forward.