If Mallory Lubbock could go back in time, she'd have one message for her 16-year-old self: Get out of the tanning beds.
Last summer, Lubbock, now 26, developed skin cancer. On Facebook, she wrote to her teenage self about the dangers of tanning — and the message has been shared over 300 times.
"Damn it, 16-year-old Mallory that went tanning every single day for two years," she wrote. "It's so not worth it."
Lubbock hopes her warning causes people to reconsider tanning.
"I just felt mad at my young self. That was so stupid of me," Lubbock told TODAY. "I thought 'I am going to put this out there. I just want people to know that this can happen.'"
"Get your daughters out of tanning beds. Get your 16-year-old sisters out of them. Hell, get out of them yourselves," she wrote.
If Lubbock had been warned of the dangers of tanning as a teen, she might not be facing an increased risk of skin cancer for the rest of her life. Skin cancer is the most common type of cancer in the U.S. In fact, new guidance from the U.S. Preventive Services Task Force encourages doctors to warn parents, children and young adults with fair skin to use sunscreen, wear protective clothing and avoid indoor tanning.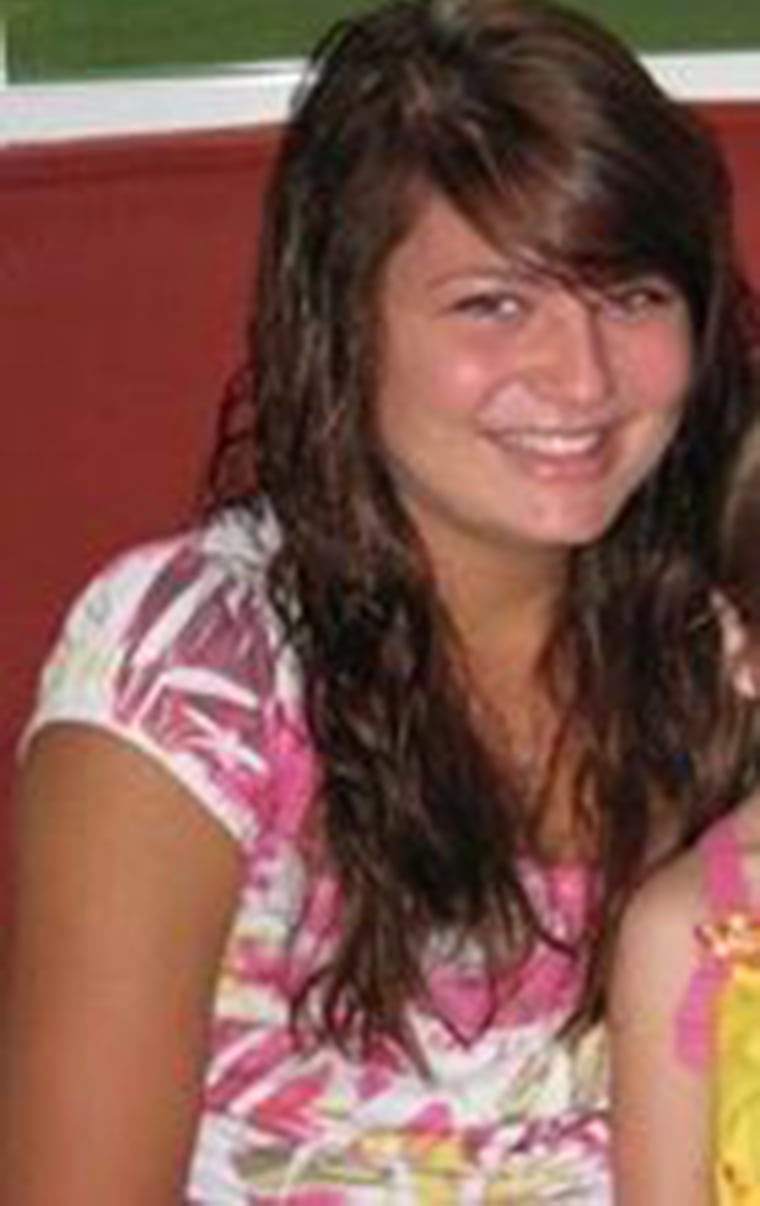 "Never go in a tanning bed," Dr. Adam Friedman, an associate professor of dermatology at George Washington School of Medicine and Health Sciences, who did not treat Lubbock, told TODAY. "Even with sunscreen it is not enough protection."
Skin cancer isn't always a 'sketchy mole.'
Last June, Lubbock developed a patch of dry skin that appeared to have a small paper cut in the middle. While the mark slightly improved, it never quite went away. Finally, Lubbock visited a dermatologist. At first, the doctor prescribed a steroid cream for what seemed like an infection that hadn't healed. It didn't help.
In a follow-up appointment, her doctor biopsied it. She was puzzled by it, but still reassured Lubbock it probably wasn't serious.
"She was just as surprised as I was when the results came back," Lubbock said.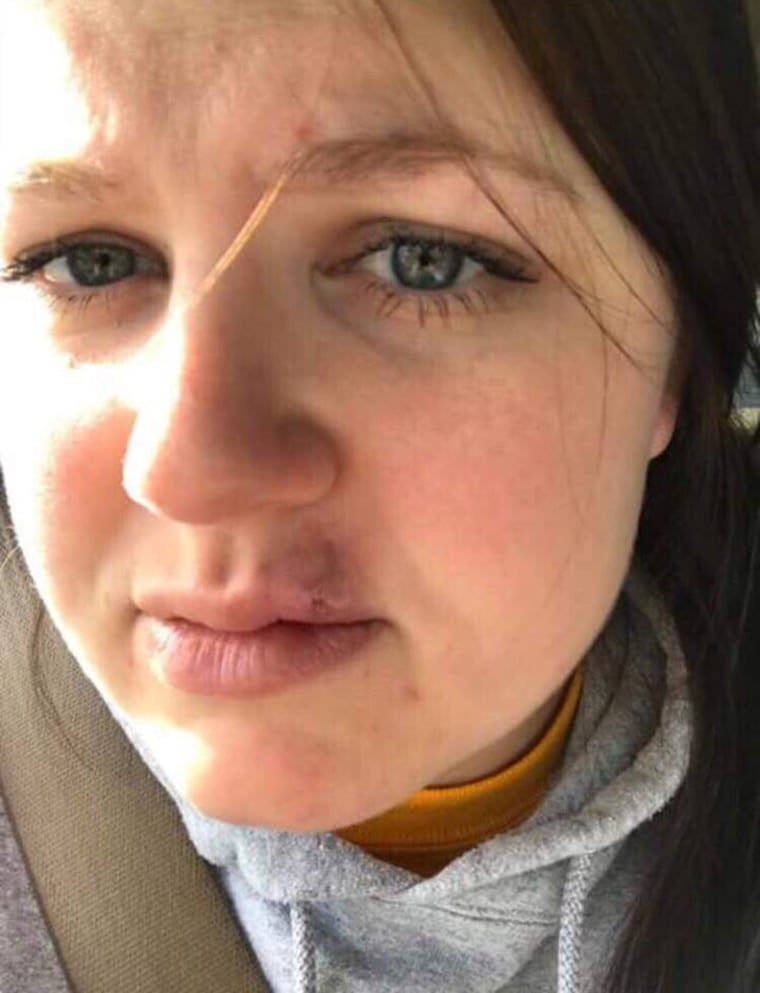 The biopsy revealed Lubbock had basal cell carcinoma, a cancer affecting the skin's basal cells in the deepest layer of the epidermis. They can appear as open sores, red patches, pink growths, shiny bumps or like Lubbock's case, a scar.
"I had never heard of skin cancer that was an open wound," she said. "People always talk about sketchy moles."
This type of cancer doesn't easily spread, and doctors treat it by surgically removing it. In early March, doctors removed the spot and two layers of Lubbock's skin. While she is now cancer-free, she will have lifetime of exams because she's at an increased risk for skin cancer.
"I now get to go back … to get my WHOLE body checked out, VERY routine check ups for a long while, and then routine check ups for life, and almost 100 percent certainly many more painful ass appointments of getting skin cancer taken off my body," she wrote.
Just say no to tanning.
Skin cancer is one of the most common cancers in young adults, especially women, and prevention remains important in reducing its occurrence. While everyone should protect themselves from the sun, people with high risk need to take extra precaution.
People at high risk include those with:
Fair skin
Red hair
Light-colored eyes
Lots of freckles
Family history of skin cancer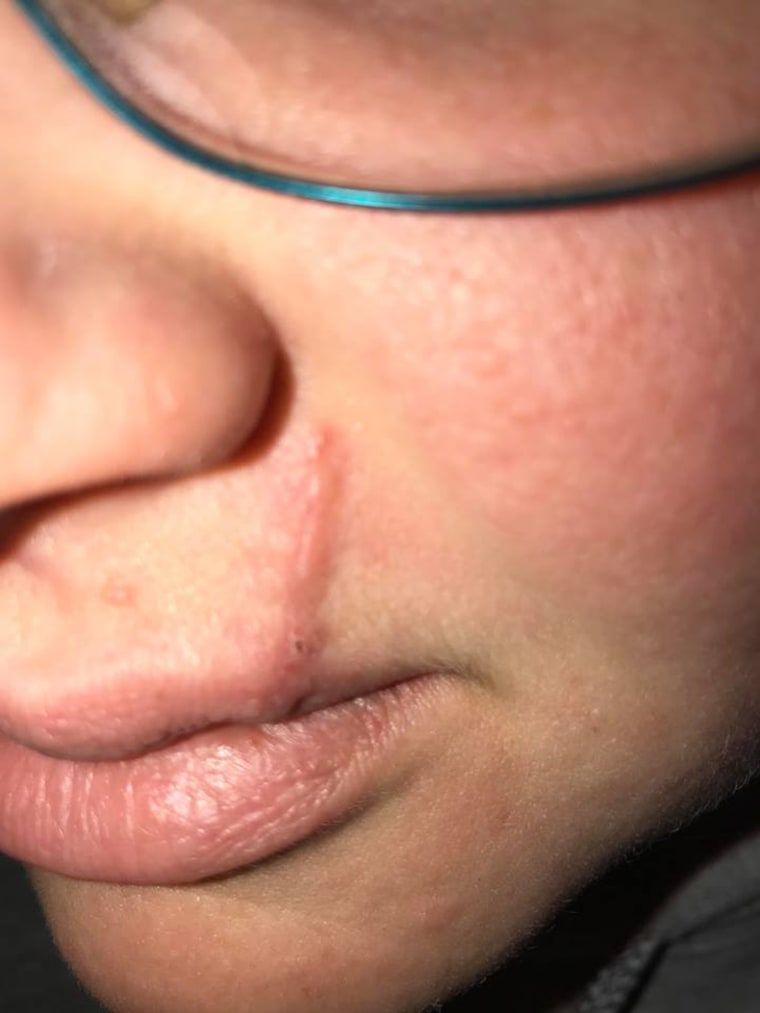 Freidman said a combination of prevention and self-examination can help.
"Don't tan," Friedman said. "Ten minutes is all you need to actually injure your skin."
He urges people to protect themselves by:
Using SPF 30 sunscreen
Applying at least a shot glass worth of sunscreen
Using clothes to cover as much skin as possible
Wearing hats
Applying sunscreen to the scalp
Using a lip balm that has SPF in it
And, Friedman encourages people to examine their skin regularly.
"It is more important to me they are looking over their whole body once a month. They are going to pick up on new things and changing things," he said.