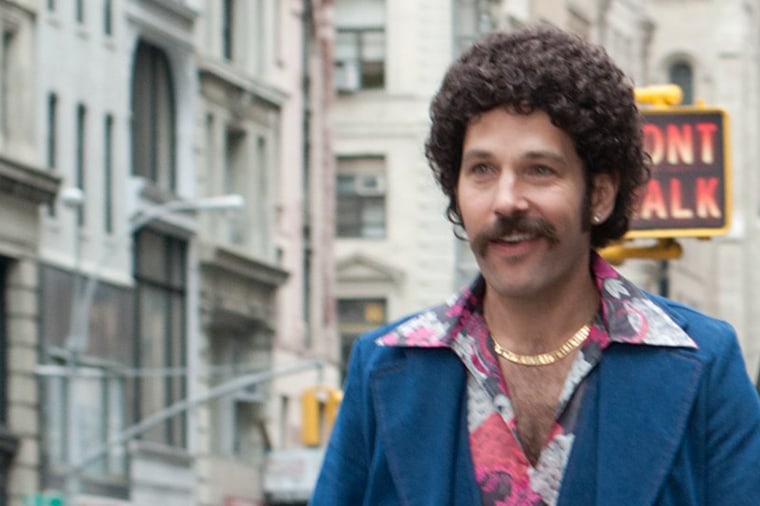 This is more than hipster scruff or weekend fluff or stylish chin tufts. Man hair is back, coiling with a vengeance on the torsos and faces of Hollywood's leading men — as well as on some of your neighbors and probably the young dude in the next cube. 
This is Ernest Hemingway's beard — now gathered on the mug of Bradley Cooper in "American Hustle." This is Joe Namath's chest hair — now spilling from Paul Rudd's shirt in "Anchorman 2." This male re-forestation, experts say, marks a fresh yearning among some guys to take back modern machismo, and to put distance on the fashion swing that inflicted the twin evils of waxed backs and shaved fronts. 

"Men are told to 'be a man,' but they often don't know what that means in a culture where women are increasingly the richer sex and traditional male roles are disrupted," said San Francisco-based sociologist Anna Akbari. "The emergence of facial hair is one attempt to reclaim masculinity and a way of pushing back against the increasing pressure on men to espouse (recent) grooming rituals."
That theory, Akbari said, applies equally to cheek thatch and fur below the neckline. 
"Embracing chest hair is also a reaction to the crisis in masculinity," she said. "Refusing to trim or shave or wax your chest, and instead let it creep out of the top of your shirt, is a way of shunning the manscaping trend and giving off a signal that you're a manly man."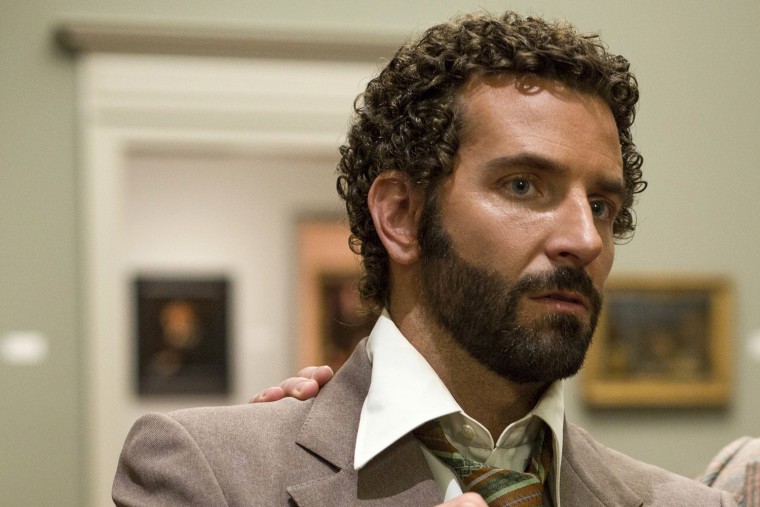 Hollywood isn't the only industry tapping the back-to-manly movement. 
Dockers doused us with a quirky dose of testosterone in its "Wear the Pants" campaign (featuring some bearded guys). Dr. Pepper zestfully welcomed back the boys' club in its commercial for 'Ten,' named for its "10 manly calories." And for years, Dos Equis beer has been cashing in on the virile virtues of "The Most Interesting Man In the World," who wouldn't be afraid to show his feminine side — "if he had one" — and who, some ads show, was rocking a dark, full beard even as a young fella. 
Yeah, beards were retro before retro. 
From the shoulders up, many members of the World Series champion Boston Red Sox, especially Mike Napoli, resembled Civil War combatants. In 1877, Rutherford B. Hayes ran the White House with impressive facial follicles that differed only in color from the mountainous whiskers of Los Angeles Dodgers reliever Brian Wilson, whose growth has its own Twitter account (and more than 15,000 followers). 
"Beards have never left and never will leave," said Isaiah Webb, who grew a goatee at age 13 and who, five  years ago, followed his wife's advice to grow a full beard. 
Then things really got hairy. 

"As the beard grew in length, it grew in power and eventually took over," Webb said. That takeover was of his life. He began calling himself "Incredibeard," and his "beard rights movement" flourished into a full-on business, including a clothing brand and a nonprofit arm that helps charities. "The original message was just to help loosen up the restrictions on beards and the stereotypes that say long beards are messy and undesirable."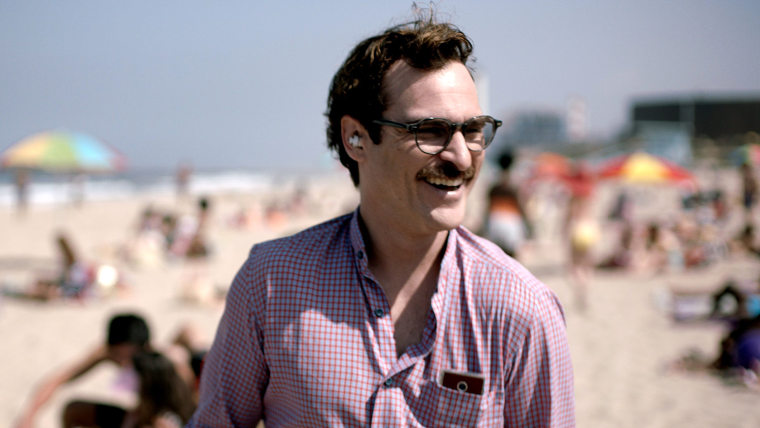 To Webb, the fashionable return of the full beard, the 1980s-era mustache (now showing in the film 'Her'), and caveman-esque chest fringe are not part of any manscaping backlash. They're all just an age-old avenues for most guys, he said, "to realize their true identity. "
"A beard will grow whether or not the man likes it," adds Webb, 29, who mans his bearded empire from San Francisco. 
"Knowing your identity brings confidence and composure, even in the most strenuous of situations."

While Webb has gone to unquestionable new lengths to celebrate and use his facial locks — including the day he slurped noodles from his own beard — he takes no credit for inducing the bushy comeback. 
"I am just a current in the ocean that is the beard trend." 
Bill Briggs is a contributing writer for NBC News. Reach him on Twitter.
From Pitt to Clooney, McConaughey to Galifianakis, many actors have shunned the razor to grow bushy or neatly-trimmed beards. Here are some of the most famous.