There are few things more daunting than reentering the dating world after having shared a bed with the same spouse for 30 years. For women of a certain age, the thought of meeting a man, knowing what to say to him on a date, or — gasp — even getting naked again seems unimaginable. And yet, it is all part of the unnecessary drama that leads a woman back to love. In "Getting Naked Again," clinical psychologist and author Judith Sills leads women through each stage of the process, offering practical advice and sharing insightful stories about other women in similar situations. An excerpt.
Chapter one
It was all very unlikely. She was standing in the hallway of the Marriott Marquis Hotel, wearing cute wrinkled Nick & Nora cotton pajamas, the white ones with the cherries printed on them and the small ruffles at the wrists and ankles. She was deciding whether to knock on the door of a friendly colleague who, earlier in the conference, had patted her calf in a suggestive manner but allowed her to retire to her hotel room alone. He had seemed interested, definitely interested, though he had done no more than extend an indirect invitation and wait to see if she would RSVP.
But she was fifty-six years old, and it was more than twenty-five years since she had responded to a calf rub offered by a man other than her now ex-husband. Still, that husband had been, for the last two years, rubbing someone else's considerably younger calf — and wasn't it ever going to be her turn again? That was the question that got her up, out of her hotel room, and into this awkward moment of indecision in a hotel hallway. Apparently, if it were ever to be her turn again, if she were ever going to kiss someone again, smile up at, hold hands with, not to mention the rest, well, something would be required of her. The new lover, new boyfriend, new companion, new man was not going to be delivered effortlessly into her life. At some point, she would have to knock.
So will you.
Because, however it happened, you're back out there floating in single space. Whether you have been cast back out by painful circumstance, or you are finally back after years of hiding out, at this moment you are romantically unattached and on your own. And, by whatever process that has brought you to this brink, you are considering a return to the game.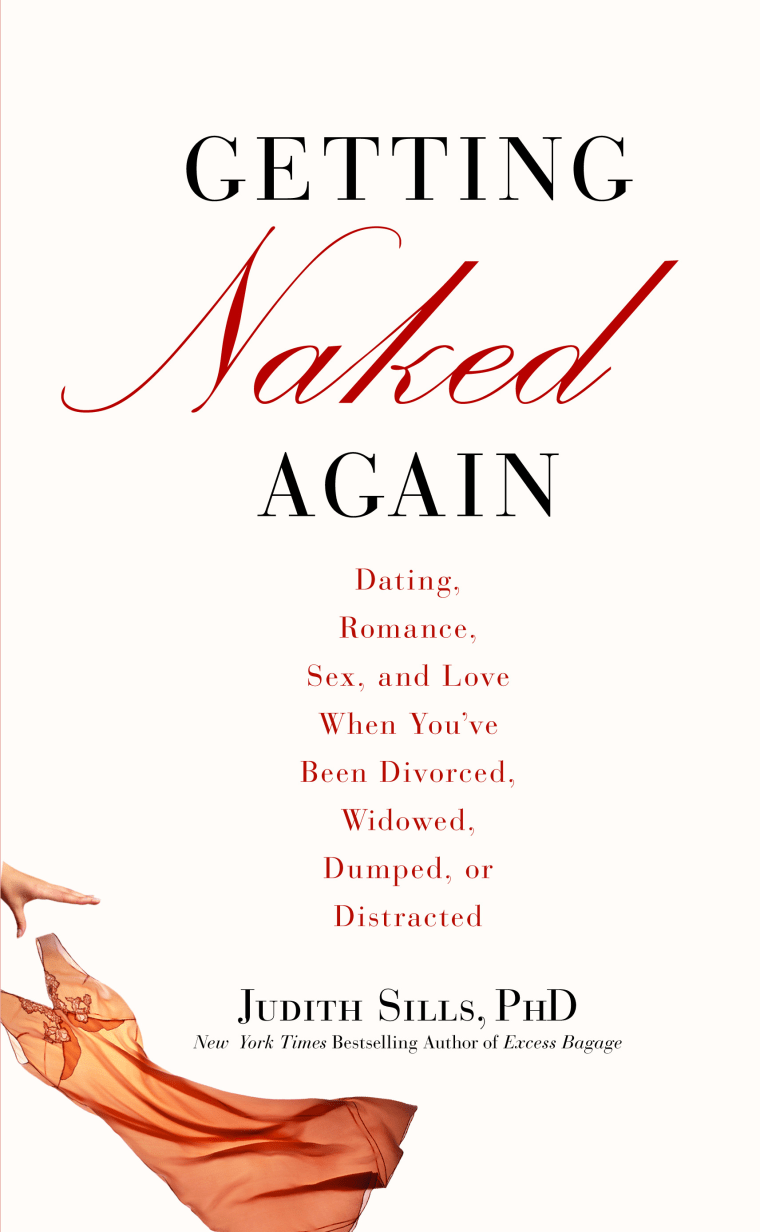 That game would be the timeworn, thrilling, and terrible drama of flirtation, sex, and love; of courtship and romance; of getta-guy, getta-girl, or get gotten. How consciously and therefore how successfully you replay the game is the subject of this book. First you have to decide to knock.
You may be, at this moment in your life, very far from that hallway. Perhaps you are still frozen in the grip of a loss, staggering after a death or a betrayal. And even if your recovery from these wounds has brought you as far as this door, you may still be paralyzed in its face. The sexual and emotional experience available across the threshold is still far outside your picture of yourself. But you are considering a move in that direction.
On the other hand, had it been a different version of you in the hallway, you might never have retreated to your room to think it over. You may be one of those who threw herself over that threshold and out of those damn pajamas twenty minutes after your last relationship ended. (Or, to be on the safe side, twenty minutes before.) You are trading partners, changing stories, and eager to avoid a hole in your heart or in your life. You have leapt headlong into courtship, perhaps without some of the strategies you'll need to make it turn out better this time.
Most of us are somewhere between these two positions — wishing to reconnect in some important way, longing to have a little fun or a lot of sex or a great companion, but anxious, discouraged, or cynical about the possibility of happily ever after. Much as we have not given up on the fantasy of romance, affection, and love, we are undone at the prospect of reengaging in the tiresome and hurtful dating game that carries with it these rewards. Eventually, though, most of us wrestle with the reality: It's the only game in town.
All of us who are single — whether widowed or divorced, dumped or thankfully detached, or just newly resurfaced after the distractions of motherhood, career, or both — stand at the same anxious precipice. Must I, will I get back into the game of courtship? Would I want to? Can I bear its rigors? Is it worth it? Am I still a contender? Can I do it any better this time? Or at all? And, since it definitely requires two to play, where do I go to find someone with whom to get up a game?
These are legitimate questions at any age, but they can be show-stoppers after, say, forty-six. That's when we add the fretful salsa of age to our always conflicted feelings about dating. True, an amazing number of thirty-two-year-olds have been known to convince themselves that it is already too late. Old is not a belief confined to the "mature" woman or man. Too late is a destructive thought, whether at thirty-five or at eighty, but an awful lot of us over forty or fifty run it through our brains anyway.
For the moment, you are at your tennis club contemplating the decent-looking retiree across the dining room — single, sixty-eight, wearing whites and a knee brace — and you think, "Jeez, wouldn't that be like sleeping with Eisenhower?" It's a thought that could send you right off to babysit full-time for your own grandchildren, confining yourself to book groups and community service — all perfectly fine occupations if they are satisfying enough for you. But some of us stop to recall that, as it turned out, Eisenhower had someone on the side after Mamie apparently lost interest. We take another look across the dining room and see past the knee brace. We decide to knock.
Excerpted from "Getting Naked Again" by Judith Sills. Copyright (c) 2009, reprinted with permission from Hachette Book Group.