Author and filmmaker Amy Krouse Rosenthal touched readers' hearts last year when she wrote a heartbreaking dating profile for her husband, Jason Rosenthal, just days before dying of ovarian cancer.
Now, in a candid TED Talk, Jason Rosenthal is opening up about his late wife's final days and how he's learning to find joy again after losing his companion of more than 26 years.
"My wife died of ovarian cancer in our bed," Rosenthal told the audience at the recent TED 2018 conference, the video of which was released this week. "I carried her lifeless body down our stairs, through our dining room and our living room to a waiting gurney to have her body cremated. I will never get that image out of my head."
In March 2017, 10 days before she died at 51, Amy Krouse Rosenthal published an essay titled "You May Want to Marry My Husband" in the New York Times. The tender, funny essay acted as a kind of personal ad for Jason, who, she knew, would soon be a widower.
"He is an easy man to fall in love with. I did it in one day," Amy wrote, recalling the couple's first blind date nearly three decades before. She described Jason as thoughtful, handy and handsome. "I'm going to miss looking at that face of his," she wrote, adding that he was an "absolutely wonderful father" to their three grown children.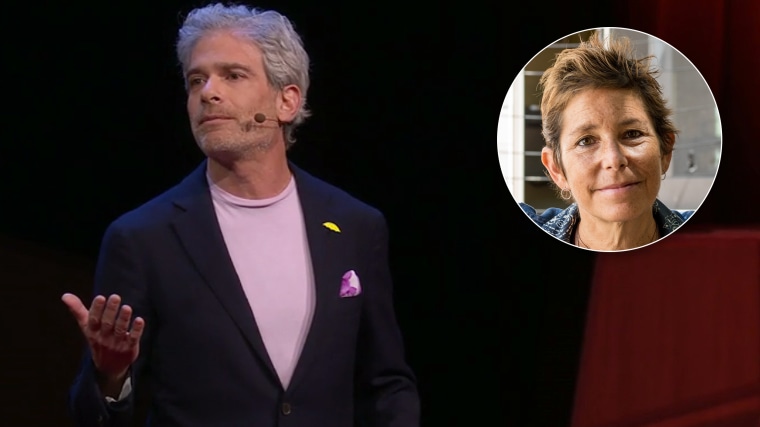 "We were in love and our love grew stronger up until her last day," Jason Rosenthal told the audience of his endlessly creative late wife, who published both best-selling children's books — including "I Wish You More" and "Uni the Unicorn" — and critically acclaimed memoirs.
"To this day I have memories of those final weeks that haunt me," he shared. "I remember walking backwards to the bathroom, assisting Amy with each step. I felt so strong. I'm not such a big guy, but my arms looked and felt so big and healthy compared to Amy's frail body."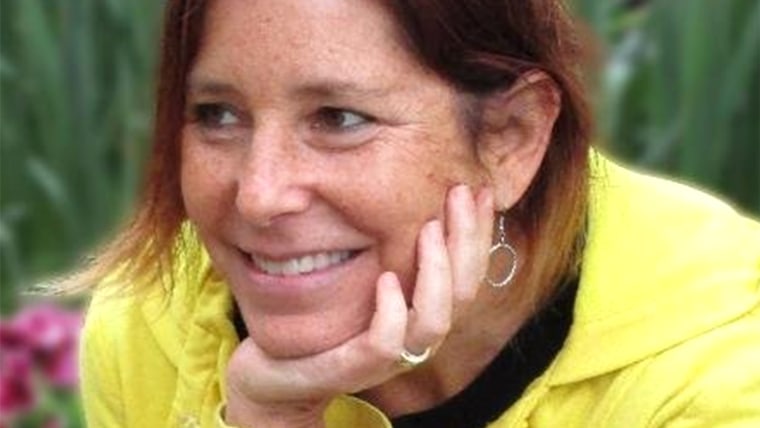 In January 2017, Amy had given up eating solid food, and though she'd shrunk to half her body weight, she hung on for two more months. After her death, Rosenthal experienced "despair," which was made worse four months later when his father died of complications related to a battle with Parkinson's disease.
"I had to wonder: How much can the human condition handle?" Rosenthal asked. "What makes us capable of dealing with this intense loss and yet carry on? Was this a test? Why my family and my amazing children?"
The key to his being able to persevere, he shared, "is Amy's expressed and very public edict that I must go on."
Though he's "sad a lot of the time," Rosenthal said he does his best to honor Amy by seeking out joy and beauty each day.
"Because Amy gave me very public permission to also find happiness, I now have experienced joy from time to time," he said.
Music, nature and time with his children are precious sources of pleasure, he shared, adding that relishing simple, everyday moments was "part of Amy's DNA."
As for his late wife's adoring essay about him, it did prompt all sorts of people, including interested women, to reach out. One potential suitor emailed him with an ultimatum.
"I will marry you when you are ready. Provided you permanently stop drinking, no other conditions. I promise to outlive you. Thank you very much," the woman bluntly wrote.
"I do like a good tequila," Rosenthal joked to the audience. "Yet, how could I say 'no' to that proposal?"
The letter he most cherished, however, was one from a close family friend, who remembered his late wife teaching guests how to make cornbread croutons at a Shabbat dinner.
"Only Amy," the friend wrote, "could find creativity in croutons."
Rosenthal and his family have set up a foundation in his late wife's name to raise money for ovarian cancer research and children's literacy, causes that were near and dear to her heart.