Every parent hopes their child will inherit something from them — maybe it's a certain eye color, chin dimple or a love for soccer. Brianna Worthy, 23, from Ridgeland, South Carolina, hoped her daughter would inherit a distinct feature that she inherited from her mother: a white streak of hair at the front of their heads.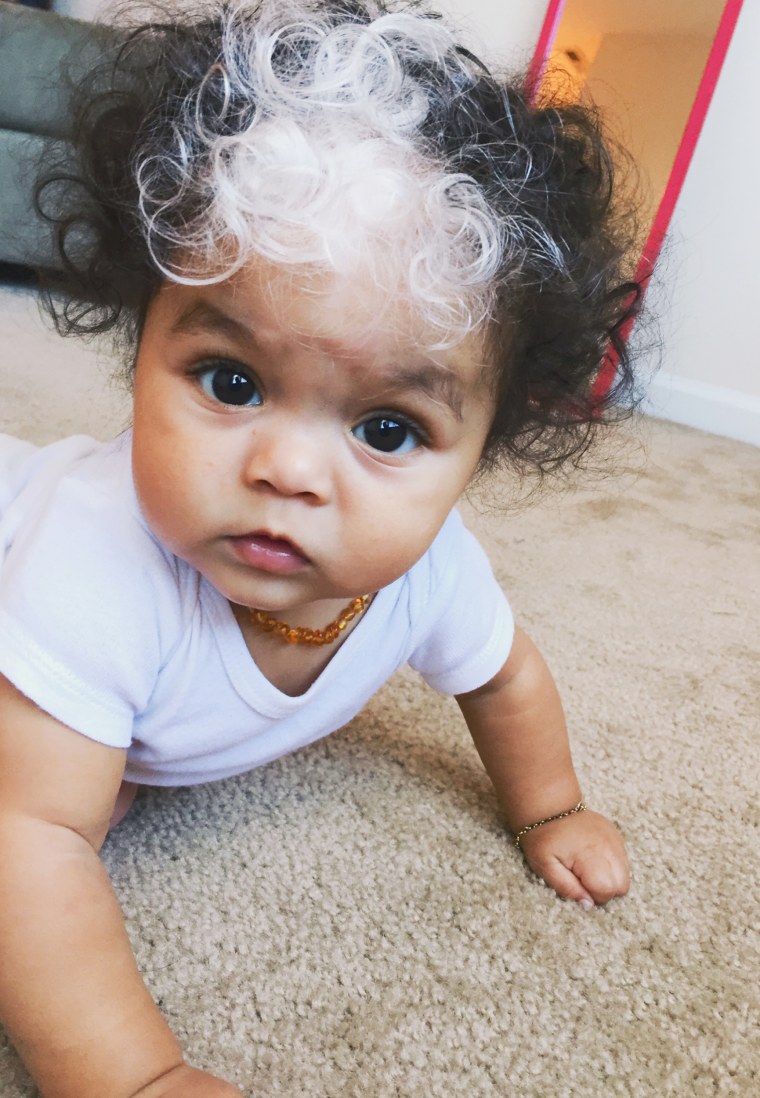 According to the National Center for Biotechnology Information, this "white forelock", also known as poliosis circumscripta, is defined as a small patch of white hair in a group of other follicles. This happens when the hair lacks or has a small amount of melanin or melanocytes (pigment).
RELATED: 'Oh my God!' Daughter's announcement leaves mother (not so) speechless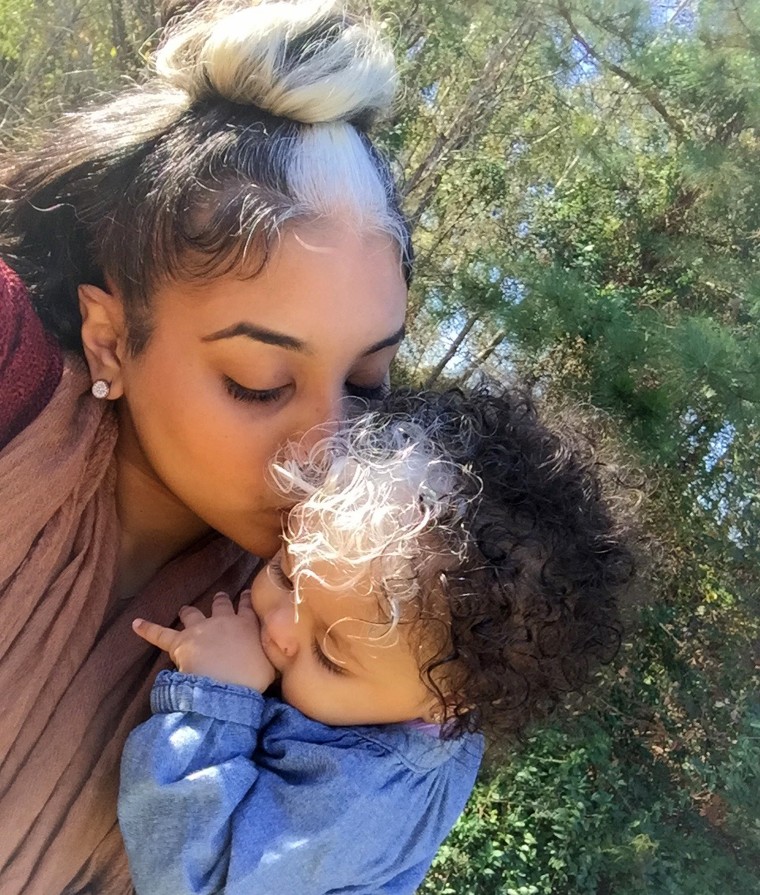 Worthy was excited when her daughter, MilliAnna, was born and did have the same white streak of hair. She's the fourth generation of her family to inherit the eye-catching strands.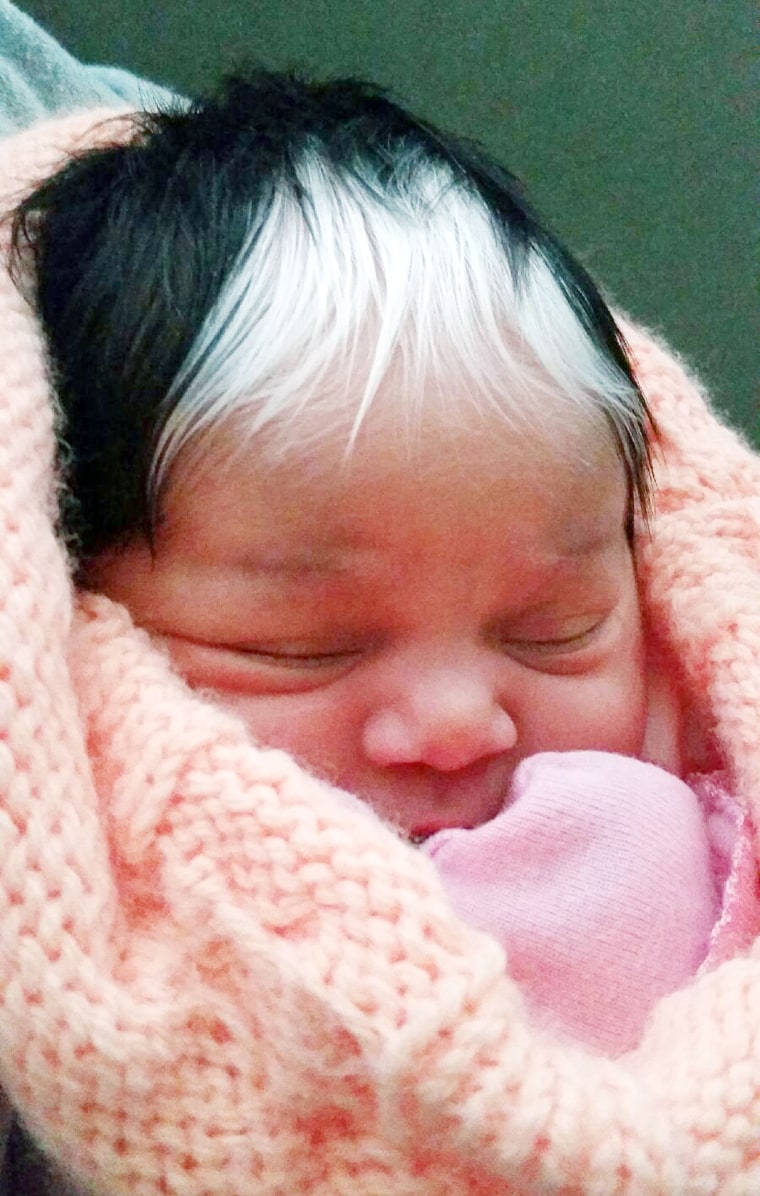 "I was hoping she did have it," Worthy told The Daily Mail. "...Once I had her and they laid her on my chest and I saw that she had it, I was so happy."
RELATED: After breast cancer, mom and daughter get tattoos they hope to never see again
Worthy noted that as much as she loves her white streak, it has its downsides.
"I had several names such as skunk that kids would try to insult me with as a child," she recounted to The Daily Mail. "Sometimes it would bother me when I was younger, but I grew up really loving it in my hair and was confident that it was my own unique signature look... I plan to raise my daughter knowing she is beautiful and special and to not listen to people mean comments at times."