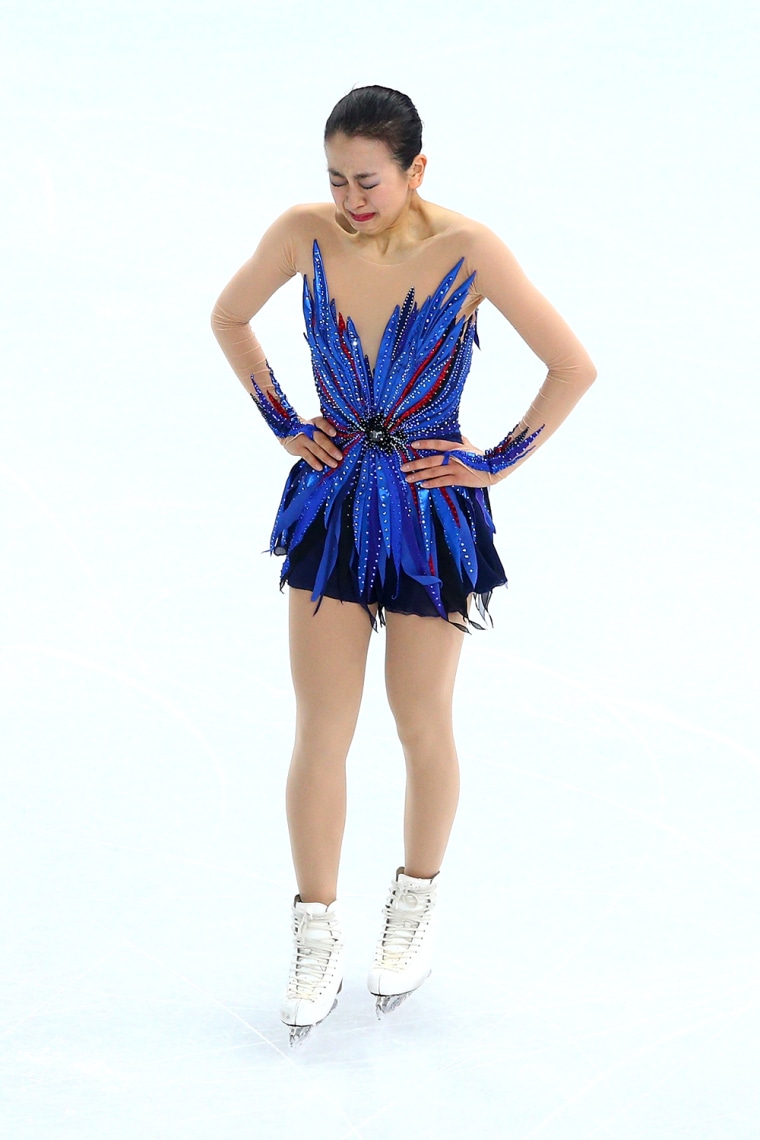 Almost as soon as Japanese figure skater Mao Asada finished her powerful free skate in Thursday's long program, she began to cry. Full, body-heaving sobs. 
Even though she knew she wasn't in the running for a medal in the 2014 Sochi Olympics before she took the ice today, the two-time world champion's performance was hailed as excellent, earning her a career-high score. 
Was the 23-year-old — who has said this would be her last Olympics — weeping with joy, relief, or something else? 
Actually, a short answer is stress. Asada surely had reason to be feeling it. Aside from the extreme pressure of skating in the Olympics, she'd been criticized by the head of her own country's Olympic organizing committee — a former prime minister of Japan, in fact — for stumbling in her short program on Wednesday.
"You can cry from feelings of great relief," explained Eliot Smith, professor of psychological and brain sciences at Indiana University in Bloomington. "There was a lot of pressure on her and she came through with good performance after hours and days of tension building. That could easily produce tears."
Sarah Hughes, a 2002 U.S. gold medal figure skater, agreed. She sympathized with Asada's difficult performance earlier and her triumph, all amplified by Olympic pressure. 
"My heart went out to Mao. When the tears started rolling down her face before she even took her final bows, you felt like you were out there on the ice with her," Hughes told TODAY. "A big part of skating is how you, as a skater, often have to share the highs and lows of your sport with the public —and that's what I felt with Mao."
Studies have shown that people who experience more stress are more easily moved to tears, which is why athletes can often be found weeping after their events are over, no matter what the results. In fact, figure skating is famous for the "kiss-and-cry" zone where skaters wait for their scores.
Sudden crying like Asada's happens in all kinds of situations.

"I am imagining an example where a kid goes missing," Smith suggested. "It's hours after the kid was supposed to come home. You call the police." Stress mounts, but mother and father aren't crying. They've got jobs to do, things to think about.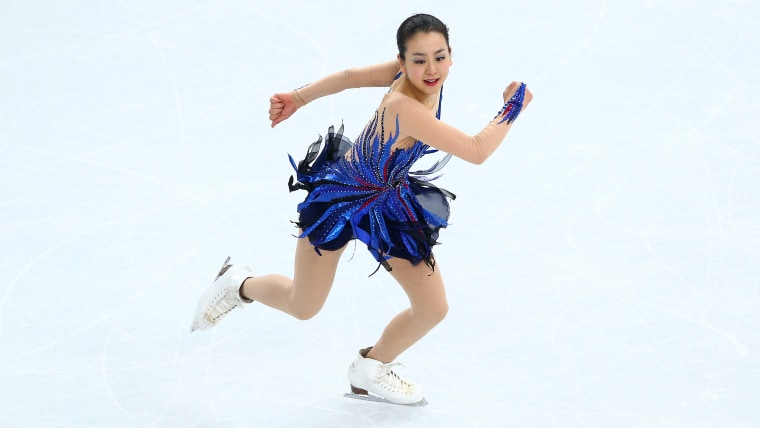 "Finally, the kid walks through the door. That's happy, but parents burst into tears."
Such crying is the body's way of shedding the tension and trying to return to normal, although the exact brain and chemical signaling mechanisms involved are still a little mysterious.
A 2003 Stanford University study showed that the parasympathetic nervous system, which includes the vagus nerve and controls such things as heart rate, is more intensely activated during stress and displays of emotion. Immediately after crying, however, respiration, a marker of vagus activation, returned to normal. 
In other words, crying released the stress.

Brian Alexander is a frequent contributor to NBC News and a co-author of "The Chemistry Between Us: Love, Sex, and the Science of Attraction."