TODAY is showing our support for National Breast Cancer Awareness with the "Pink Power" series, featuring special correspondent Joan Lunden.
When Joan, who was diagnosed with an aggressive type of breast cancer,  revealed her disease  was detected through a breast ultrasound after she'd received a "normal" mammogram, some questioned why she had the second screening. If the mammogram missed Lunden's cancer, should all women get a breast ultrasound? 
New York diagnostic radiologist Dr. Susan Drossman, who joined Joan in the Orange Room Friday, explains.

Why did Joan Lunden get a breast ultrasound?

Mammography is currently the best screening tool available. However, mammography does not do the whole job in women with dense breasts. Women should understand that dense fibroglandular breast tissue can obscure some breast masses.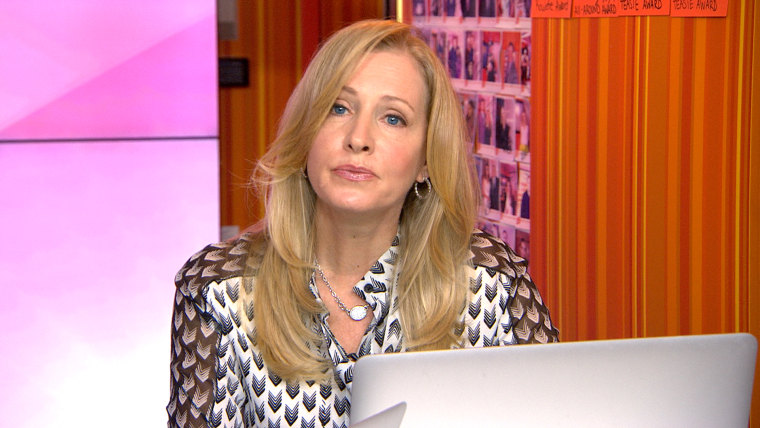 I often use the analogy of looking for a snowball in a field of snow. The snowball (the breast cancer) will blend into the background (the dense breast tissue) making the snowball impossible to see. Mammography detects 98 percent of breast cancers in a fatty breast, but only 48 percent of cancers in a dense breast. 
Thus, a negative or normal mammogram does not indicate that the breasts are free of cancer. Additional modalities like breast ultrasound can detect tumors that are not palpable or visible on mammography. 
Ultrasound uses sound waves, not radiation, and can identify masses and cysts with significant accuracy. In Ms. Lunden's case, her mammogram was read as "clean" or negative; however, because her breast tissue was dense, ultrasound was utilized in order to improve breast cancer detection.
In my practice, we catch 30 percent more invasive breast cancers using breast ultrasound, in addition to mammography. Invasive breast cancers — such as Joan's triple negative cancer —are more likely to metastasize to other organs or get into the lymphatic system. 
Joan Lunden: 10 things I wish I knew before I was diagnosed with breast cancer
Does this mean that all women need a screening breast ultrasound?

Every woman's breasts are made up of a combination of fat and glandular elements. These elements vary depending on body type and genetics. The more fatty the tissue, the easier the mammogram is to read and the less likely ultrasound is needed. The denser the breast tissue, the less effective mammography is as a screening tool. 
Patients should be informed as to the density of their breasts and additional imaging with ultrasound should be used to improve cancer detection in women with dense tissue. 
All women having mammography should ask their radiologist or referring physician about the density of their breasts. The American College of Radiology requires breast imagers to comment on breast density in the formal report generated at the time of the mammogram. 
Breast density is not something that can accurately be assessed by physical exam, it is based on imaging evaluation.

Why are some states advising both mammography and breast ultrasound for women with dense breast tissue?
In 2009, Connecticut was the first state to pass legislation requiring that women be informed of the density of their breasts and recommending that breast ultrasound screening be performed when density is greater than 50 percent. New York followed in 2012. 
However, the laws vary by state, and unfortunately there is no national standard. 
"Are You Dense?" is an advocacy group that lobbies state legislators to implement a national standard for the communication of breast density to patients. By educating the public to ask this question, we hope to empower women to advocate for additional tests, like breast ultrasound, even if such tests are not routinely offered by their imaging center.

How worried should a woman with dense breasts be?
Mammography does very well at detecting calcifications, which can sometimes represent an early breast cancer. Typically, breast cancers that present as clustered calcifications are Stage 0 or Ductal Carcinoma in Situ (DCIS). These are usually 99 percent treatable and curable. 
However, mammography is not reliable for detecting masses in women with dense breasts. Recent studies have also cited breast tissue density as an independent risk factor for the development of breast cancer, increasing risk by 4-6 fold. 
About 40 percent of the female population has dense breasts. These women are often younger and do not have a lot of body fat. In these women, ultrasound increases our ability to find nonpalpable invasive breast cancers at a small size and stage.  
Be informed, ask about the density of your breasts, understand the limitations and strengths of mammography and, if you have dense breasts or have other high risk status, inquire about breast ultrasound or MRI, in addition to mammography.

Are there downsides to breast ultrasound?
In the hands of an experienced breast imager, there is minimal downside. 
Ultrasound does not use radiation; it relies on measuring changes in the speed of sound waves to create an image. It is less expensive than MRI and can be performed in less than 20 minutes. 

Ultrasound can accurately characterize masses as cyst vs. solid. Ultrasound is often the first test we use for young patients under the age of 30, when a mass is detected on physical exam. 
There are many non-cancerous lesions that can present in the breast; however, using strict imaging criteria, it is possible to determine which lesions require biopsy and which do not. 
Sometimes an ultrasound-guided biopsy is necessary to obtain a definitive tissue diagnosis. While some women say that this can create anxiety, I believe that early detection of breast cancers gives patients the most options for treatment and, ultimately, cure.

Movie stars, singers and a politician's wife who've all been diagnosed with the disease reveal their strength to keep fighting.
Pink or swim! Vote, donate to breast cancer research — and either Natalie, Al, Willie or Tamron will get dunked