/ Source: TODAY Contributor
Pregnant women are quick to discuss the stretch marks, indigestion and swollen feet that plague them for the entire time they are carrying their little bundle of joy. But what about the more strange and embarrassing side effects of pregnancy?
From bleeding gums to a newfound snoring habit, some pretty crazy things can happen to the female form while incubating a tiny human.
And, proving that celebrities really are just like the rest of us, Adele confessed her own wacky pregnancy symptom at a recent Glasgow concert when she told fans that she grew a beard while pregnant with her son, Angelo, who was born in 2012.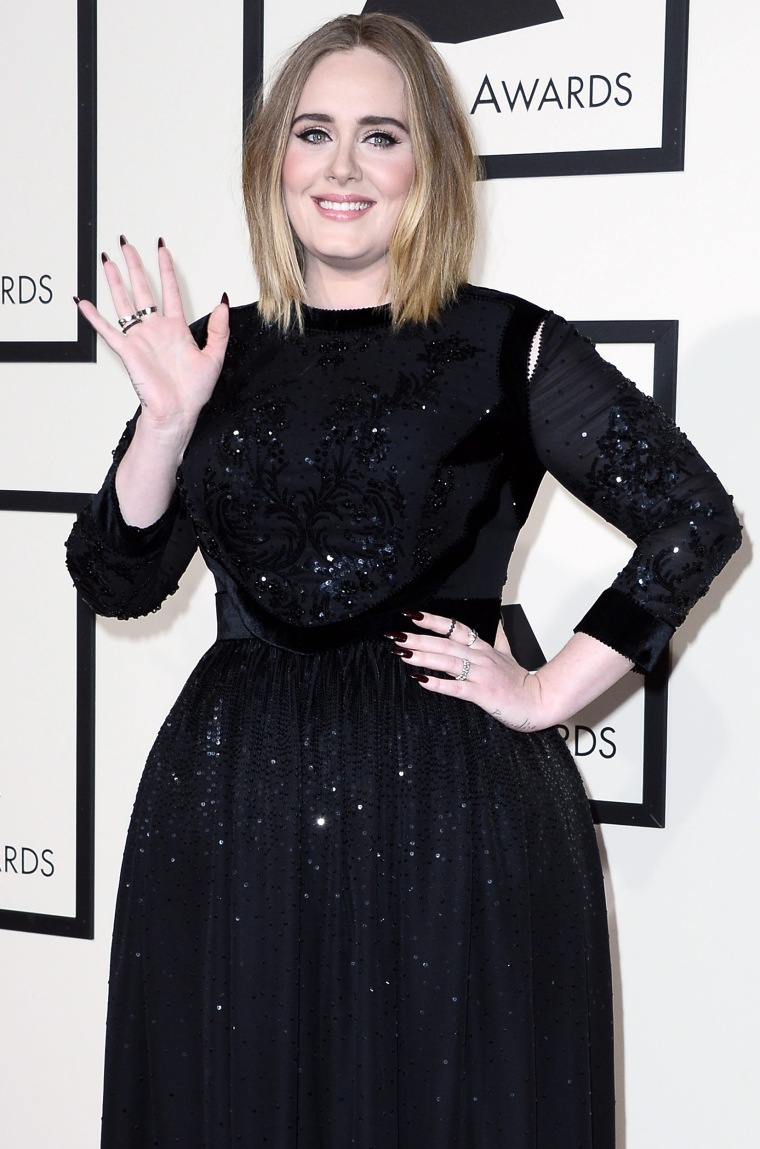 "When I got pregnant, I had so much testosterone in me that I grew a beard," Adele told fans, according to People. "I only cropped it last night. It's actually true. I'm not telling a joke. I actually have a beard, but I'm proud of it. I call it Larry."
As if Braxton Hicks contractions and sleepless nights aren't enough to deal with, pregnant women have reported a range of bizarre symptoms to Dr. Jacques Moritz, an OBGYN at Weill Cornell Medicine in New York.
RELATED: Adele talks motherhood, tattoos and more on TODAY show: 'I've never been happier'
From linea nigra, the dark line of pigmentation many pregnant women find running down the center of their abdomen, to lumps of excess breast tissue that appear in the armpit area, Dr. Moritz says he's seen it all, and that for the most part, these crazy symptoms disappear once baby arrives.
"I think Adele is probably over exaggerating the beard issue," Dr. Moritz told TODAY.com. "But, I will tell you that hair starts to pop out of strange places during pregnancy — around the nipples, more hair on the head and everywhere in general due to the hormones."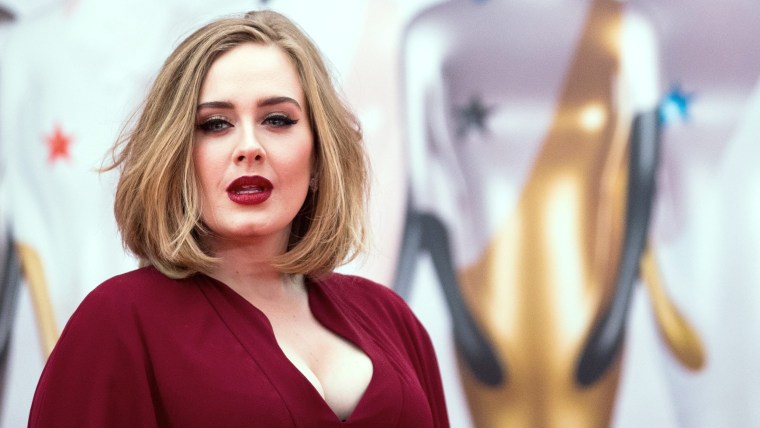 "Hormones are causing the growth of the baby, and there are so many different hormones...and you have something that's growing inside of you, which is the craziest thing in the world," Dr. Mortiz continued. "You have all these growth factors to make the baby grow, but at the same time this stuff is going throughout your body, so it's making a lot of other things grow as well."
Dr. Moritz says, in cases like Adele's, women with excessive facial hair growth during pregnancy are often those who already have a predisposition to having peach-fuzz-like body hair when not pregnant. Over time, as hairs move through their cycles and fall out, most pregnancy body hair woes tend to resolve themselves on their own.
RELATED: Adele raps Nicki Minaj, professes love for Spice Girls, sings in Carpool Karaoke
As with all pregnancy symptoms, Dr. Moritz reminds moms-to-be that in the end, the increase in shoe size or change in complexion are worthwhile.
"It's totally, totally normal and it's all part of being pregnant and is nothing to be concerned about," said Dr. Moritz. "In the end, you have a kid, so you get the prize as far as I'm concerned. There's no such thing as a free lunch after all."