In a recent interview with Oprah Winfrey, "Who's the Boss?" star Danny Pintauro revealed he has HIV, and spoke out about the dangers of crystal meth.
"I wanted to tell you this a long time ago, but I wasn't ready. I'm ready now," Pintauro, 39, told Winfrey in a "Where Are They Now?" clip posted Saturday on her website. "I'm HIV-positive, and I have been for 12 years."
The former child actor, who starred as Jonathan Bower on the ABC sitcom during its eight-season run from 1984 to 1992, publicly came out as gay in 1997, and first learned he had contracted the HIV virus in March 2003.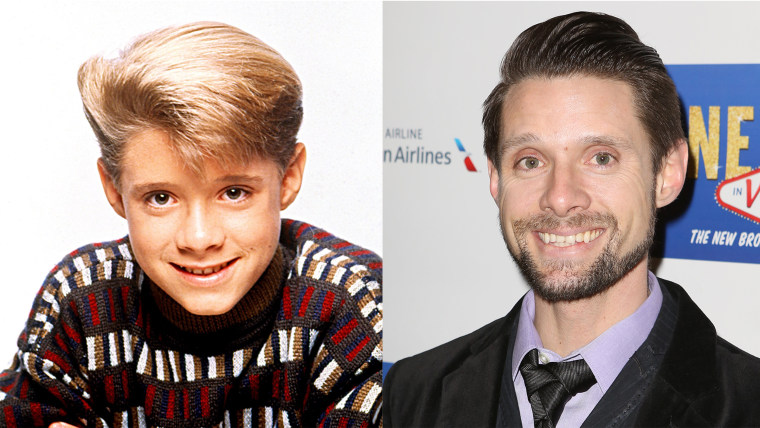 "I went in for a regular checkup," he said. "You know, as a responsible gay man, you're getting an HIV test done every six months. … And you sort of waited two weeks on pins and needles, or at least I did, because I was just terrified of the idea of getting HIV."
HIV, or human immunodeficiency virus, attacks the body's immune system and can lead to acquired immunodeficiency syndrome, or AIDS, according to the Centers for Disease Control.
When he heard learned he was HIV-positive, he said, his concerns were counterbalanced by acceptance.
"There's this awful feeling of, 'I'm never going to be able to have a good relationship. No one's ever going to want me,'" he added. "[But] there was a sense of relief. … It's backwards. You've spent so much time terrified that you're going to get it, and then you have it. You don't have to be terrified anymore."
Pintauro's interview with Winfrey also explored how he publicly revealed his sexual orientation, and the dangers of crystal meth use.
He credited his "Who's the Boss?" co-star Judith Light for encouraging him to speak with a National Enquirer reporter who, he says, planned to go ahead with the story about his sexual orientation whether or not he agreed to an interview.
"It was the best thing," he recalled. "'They can't misquote you,' she said. 'And as long as you give really responsible and mature answers, it can't be a bad article.' And believe it or not, the National Enquirer actually did a really fantastic, heartwarming article about it. I was shocked."
In a separate interview clip, released Wednesday, Pintauro discussed his experiences with crystal meth. "I would say, don't do the drugs, for sure," he said. "My goal is to make that known — that this is a big problem, and I'm not OK with it. I've been in it, so I know. There are websites that are built just for people to connect with people who are doing crystal meth. As a community, we should not allow that to happen."
Since the full interview aired, he's been thanking fans on social media for their support.
On Saturday, Pintauro posted an Instagram photo with a caption that captures a sense of invigoration.
"Last meal as a nobody," reads the accompanying caption. "First meal as an activist."
Follow TODAY.com writer Chris Serico on Twitter.