Less than four months after her daughter's final chemotherapy treatment and just as her family was finding its way back to the life they knew before cancer invaded, A.J. Brown learned she would have yet another battle to face.
The mother-of-two was diagnosed with melanoma, the deadliest type of skin cancer.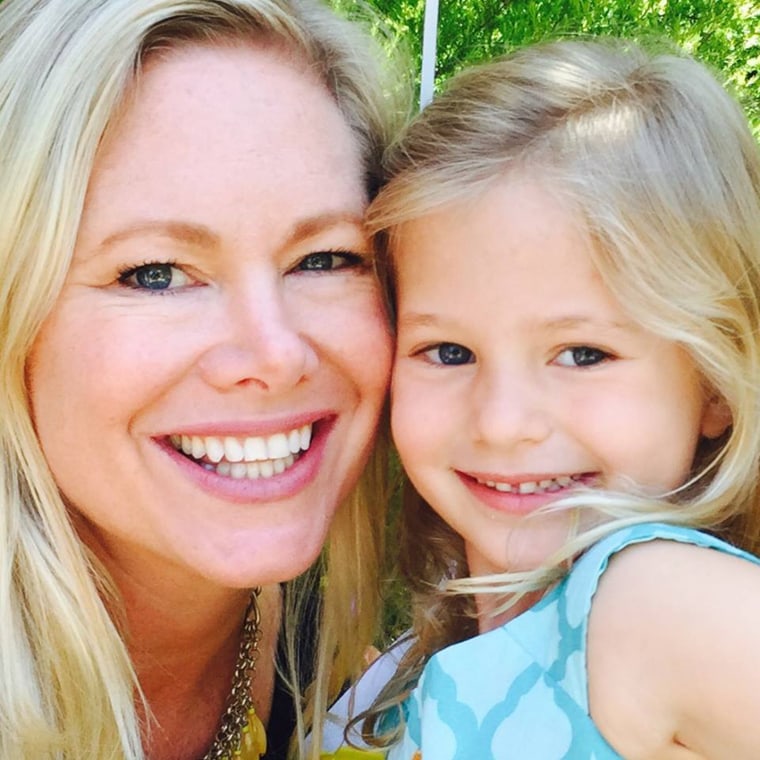 At first, the news didn't make any sense.
"I thought, we're done — my family has had its share," Brown, of Moraga, California, told TODAY.
She spent a day or two "feeling mad and scared and upset."
"And then I realized, you can't spend every day for months when your daughter is sick, praying to God, please let it be me, please let it be me, and then be pissed when it's you and not her," said Brown, 45.
RELATED: Test your risk of skin cancer with this quiz
"So I let go of the being mad part and realized, it's me, that's fine. As long as I don't have to watch my kids go through this."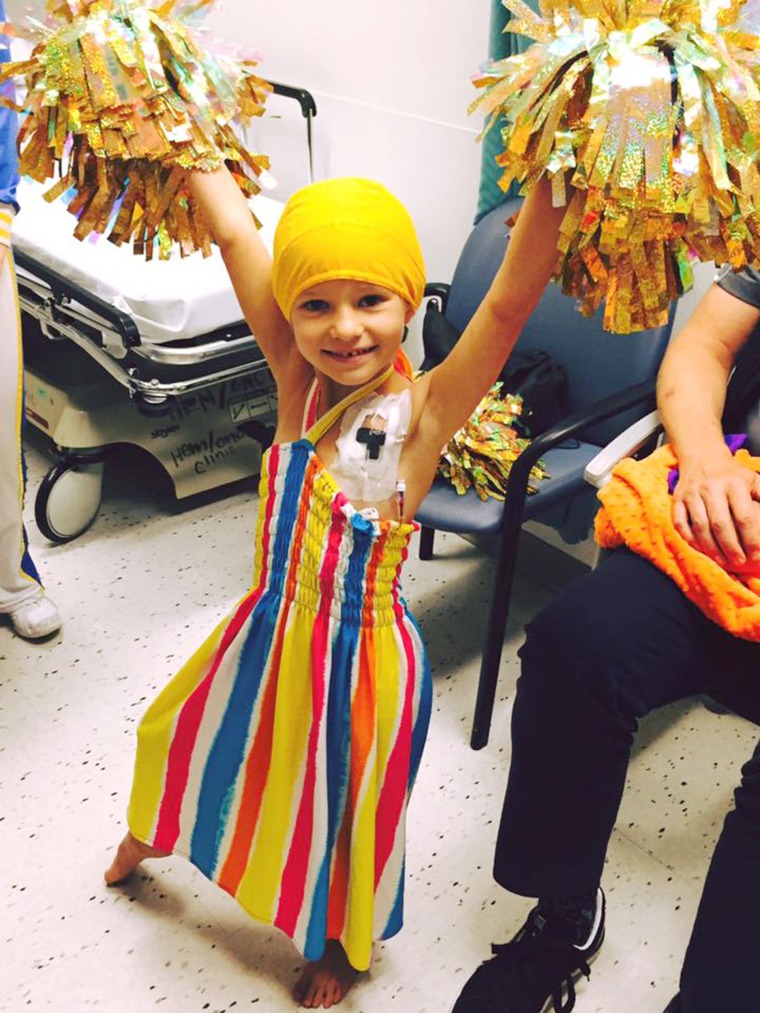 The grim news came a few weeks ago.
Brown was at a dermatologist appointment when she happened to glance at a poster on the wall showing moles that could be cancerous.
She asked her dermatologist to look at a mole on her right thigh. The doctor removed it and sent it off for testing.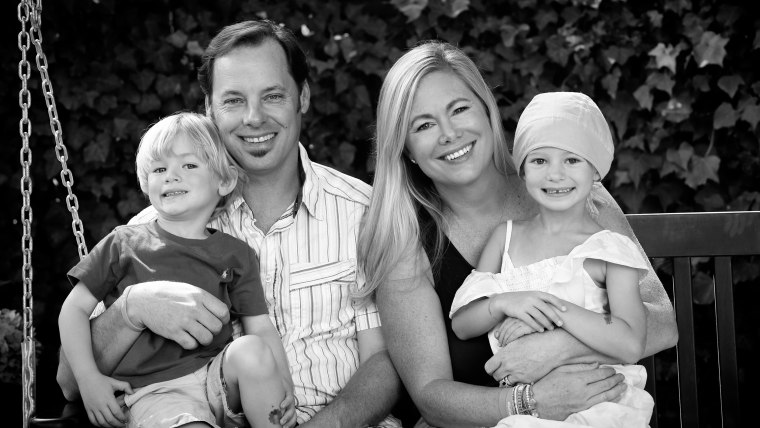 RELATED: How many sunburns does it take to get skin cancer?
"A few days later, she called me and said, 'Oh honey, are you sitting down?'" Brown recalled.
"And she said, 'I hate to tell you this because I know what you just went through with your little girl, but it's melanoma and we're going to have to have you in for surgery.'"
For nearly the past year, Brown's life has revolved around her 6-year-old daughter Finley's cancer.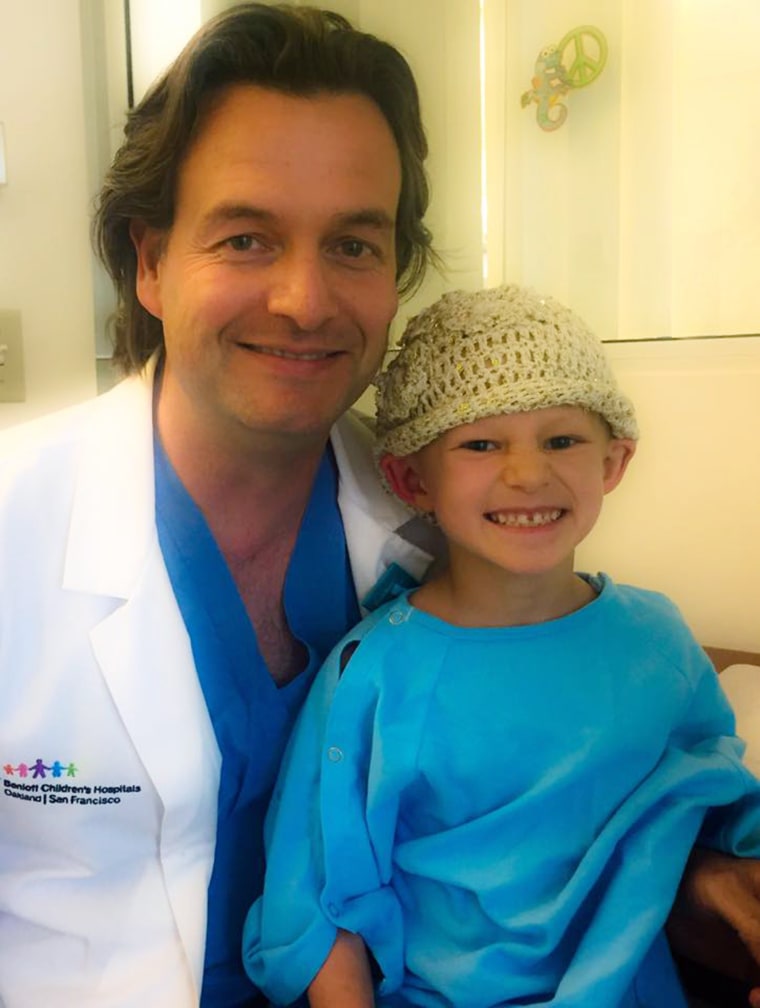 Finley was diagnosed with kidney cancer in June 2015 and received her last chemotherapy treatment in December. (She got a ride to the hospital in a fire truck to celebrate.)
Since then, she's been "an absolute miracle," her mom said.
"One week after her treatments ended, she started kindergarten and dance classes and Girl Scouts and soccer — she just went all in, at her own insistence," said Brown, who works at the California Academy of Performing Arts and also has a younger son, Cooper, with her husband Aaron.
"I swear, it's like chemotherapy gave her superpowers," she added.
Finley has also been a great help during her mom's bout with cancer.
"She's learned so much from being cared for," Brown said. "She says, 'Mommy, how are you feeling today? What can I get for you? Can I get you a cold washcloth? Can I get you your medicine?'"
Last Monday, a doctor successfully removed the cancer from Brown's thigh, leaving her with what she called a "battle scar."
RELATED: Girl creates 'chemo kits' for kids with cancer to honor late aunt
"I'm totally cool with that. I match Finley now," she said.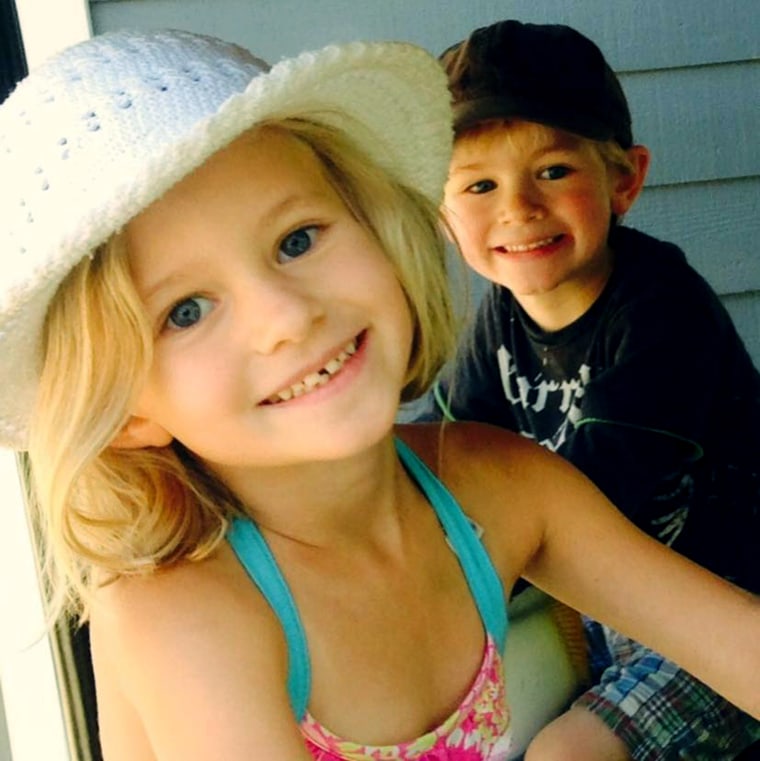 Throughout her family's journey with the disease, Brown has been writing poignant and honest "Dear cancer" letters and posting them on Facebook.
In a recent note, Brown wrote about how cancer struck her family twice.
"You're patient, I'll give you that," she wrote. "You waited until we were just starting to feel safe and whole again. Then you made your move…
"But guess what? You forgot what family you were messing with. You forgot that God has been doing beautiful work through Finley, and He was close by," she wrote.
"He made sure we caught you before your tentacles got too deep."
Brown is considering compiling the letters into a book one day. But for now, she just hopes they inspire anyone else who might be dealing with a similar situation.
RELATED: Watch 7-year-old cancer patient sing 'Fight Song' with Rachel Platten
"It's raw and it's honest and some of it is embarrassing, but I don't care," Brown said. "Life is not worth living if you have to put on a façade. People reach out and they say, 'You just put into words what I've been feeling with my kid going through cancer.'"
As for Brown's own experience with cancer, she has managed to find one silver lining.
"I'm grateful for the dumbest things," she said. "I find myself driving down the road and thanking God for the daffodils on the side of the road. And that's really a gift."