In yet another demonstration of the old axiom that money can't buy happiness, Panama and Costa Rica turn out to have the most satisfied citizens even though both lag numerous other countries in terms of wealth, according to a new poll conducted by Gallup and Healthways Global.

After interviewing more than 133,000 people from 135 countries, researchers found the two Central American nations scored highest in three of five elements of well-being: purpose, social, financial, community and physical. Purpose was defined as how well you like the way you spend your days and how motivated you are to achieve your goals, while the social element looked at whether people had supportive relationships and love in their lives. Community homed in on whether people liked where they lived, felt safe and had pride in their communities.
The two remaining elements, financial and physical, focused on people's economic wherewithal and their health.
Amazingly, the U.S. didn't make it into the top 10 in a single category.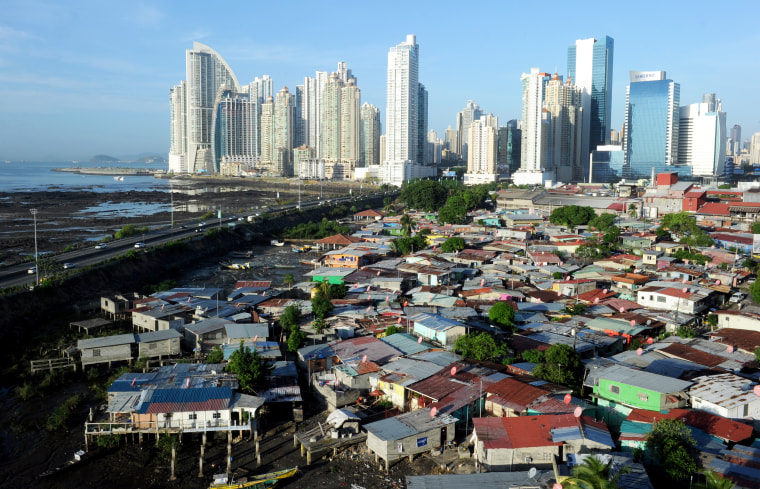 "This is a multipronged and very comprehensive measurement of subjective well-being and it's unlike anything undertaken before because of this," said Dan Witters, research director of the Gallup-Healthways Well-Being Index.

Related post: World's happiest country? Would you believe Paraguay? 
Improvements in a nation's well-being scores can translate into economic advances, said Peter Chouieri, president of Healthways International.
For instance, "if you raise well-being by one point only, you have a 1 percent reduction in the likelihood of incurring healthcare cost and a 2.2 percent reduction in the likelihood of hospital admission," Choueiri said. "A 10 percent improvement in well-being translates into 5 percent fewer unscheduled absences and 24 percent lower [rates of employees showing up at work when sick]." 
Countries were rated in each category as either "thriving," "struggling" or "suffering."
The survey ranked these countries in the Top 10: Panama, Costa Rica, Denmark, Austria, Brazil, Uruguay, El Salvador, Sweden, Guatemala, Canada.
Some other survey findings:
Panama is number one in overall well-being, scoring highest in four of the five categories.
Only 17 percent of the world's population is thriving in three or more elements.
Panama was 29th in the financial category and Costa Rica was 38th.
The United States ranks twelfth in well-being overall.
The U.S. scored low—25th— in the community and physical categories, suggesting Americans are more disconnected and unhealthy than the citizens of 24 other countries.
The lowest scoring countries overall, not surprisingly, were war torn Afghanistan and Syria.
Adults in sub-Saharan Africa were the least likely to be "thriving" in three or more elements of well-being.

Linda Carroll is a regular contributor to NBCNews.com and TODAY.com. She is co-author of "The Concussion Crisis: Anatomy of a Silent Epidemic" and the recently released "Duel for the Crown: Affirmed, Alydar, and Racing's Greatest Rivalry"