/ Source: TODAY Contributor
What does your partner really want in bed this Valentine's Day? Simple: They want you to enjoy them.
Deep down, everyone wants to be enjoyed. That's where we all begin as infants. Sure, we want to be fed and kept safe, but if we don't feel that the people around us take pleasure in our existence, then we don't really thrive.
It's the same in adult relationships. We all want our partners to be happy to see us.
The best lovemaking often looks a lot like mother-infant bonding. All that holding, stroking and eye-gazing. Those satisfied, dreamy, out-of-focus smiles on both your faces. Eros recalls our attachment to the first people who held us, rocked us, enjoyed us and told us we were wonderful.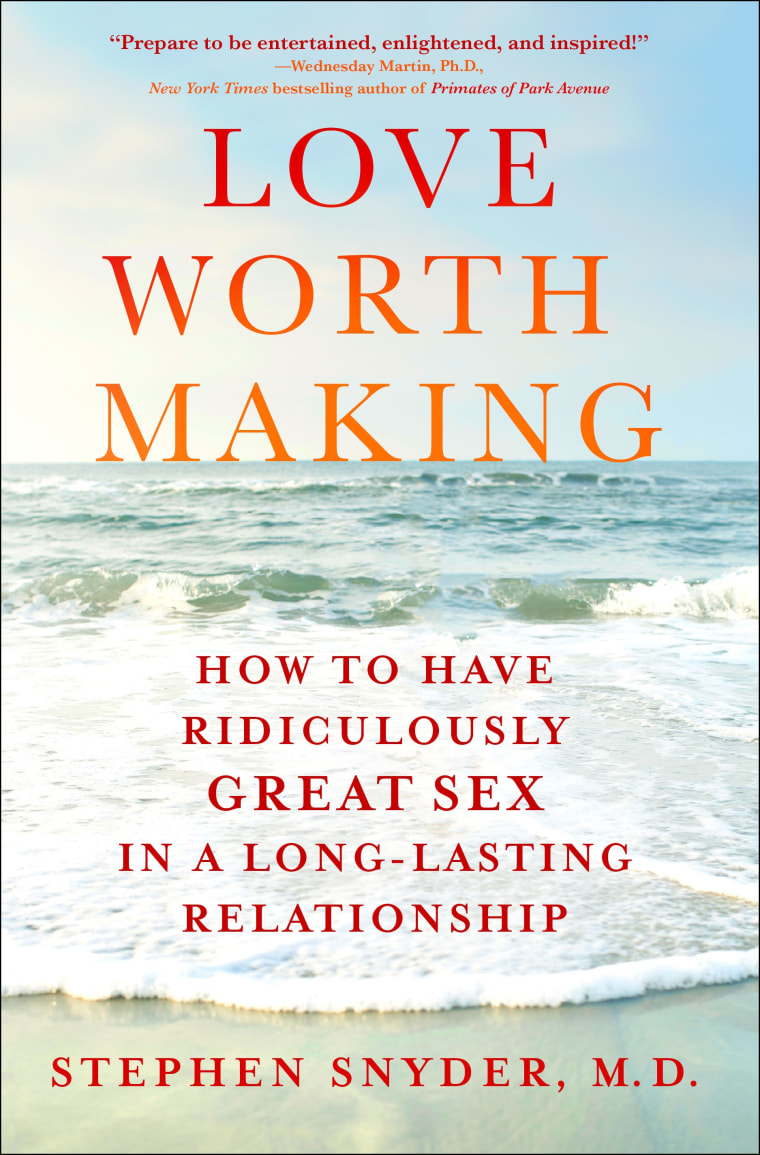 As sex therapists, we do our best to help people get aroused, have good orgasms and so on. But what we really want is for them to laugh, giggle, be silly and selfish and vulnerable, and to enjoy the kind of total freedom that as an adult you only really get when you're having sex.
Once you understand that Eros is infantile, it's easy to see why sex is such an emotional thing for people. And why few things can make you feel quite as good about yourself. Or quite as bad.
I spend a lot of time talking with people who just don't feel their partners enjoy them anymore. This can be especially true today, when there's so much emphasis on technique in bed.
I always ask men in my office, "When you touch your wife's body, are you doing it for her pleasure or for yours?
Mostly, they tell me they're trying to please her. Which is what all the magazines tell you to do. But it's wrong.
In a romance novel, you never see the hero rip off the heroine's clothes and then say, "Now, tell me how you like to be touched." No, he just kind of devours her because she's so irresistibly delicious.
A lot of women will pay good money to read about someone being enjoyed like that.
Dr. Stephen Snyder is a sex therapist in New York and author of the new book, "Love Worth Making: How to Have Ridiculously Great Sex in a Long-Lasting Relationship."