You swiped right, exchanged messages and now it's time to plan the all-important first date. And you don't want to blow it. After all, this person could be your future spouse, your other half, your soulmate — or, if things go well, at very least your summer fling.
You need to get this right!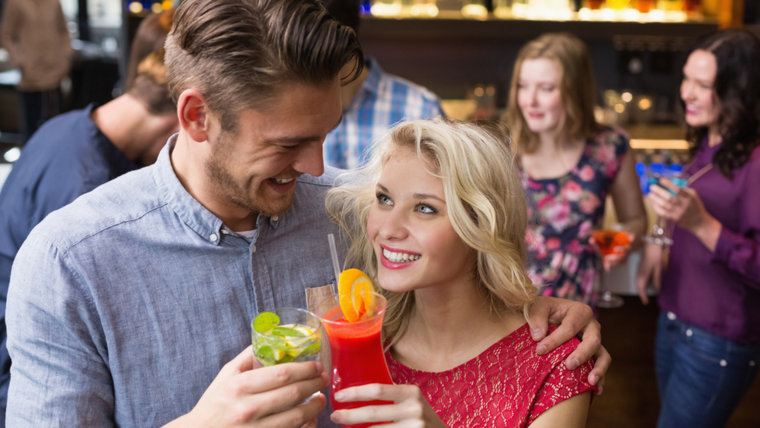 As it turns out, the key to the perfect first date is to make sure you don't overthink it — or under drink it.
Last year, Match, the company behind Tindr, OKCupid and Match.com, surveyed more than 5,500 singles in the U.S. and learned that going out for cocktails on the first date was good way to get a second date.
RELATED: The worst mistakes men make on a first date
In fact, that survey revealed that the chance for a second date improves by 137 percent when drinks are on the menu for the evening.
"By having a mixed drink, you're going to end up being more social, more talkative and showing more of who you are," biological anthropologist Dr. Helen Fisher, who served as chief scientific adviser for Match, told the Washington Post.
And since you're hungry for a love connection, you should just save the food for another night.
"The first date really should be just for cocktails, because you really shouldn't invest a lot of money or time," she added. "It's a look-see."
As in: You can take a close look to see how they behave toward you — and the server — easily over drinks.
Just don't drink too much on that first outing. There's a fine line between charmingly tipsy and decidedly drunk.
RELATED: The most popular place for a first date is...
Follow Ree Hines on Twitter.