We're curious: What is it like to be a millennial in 2017?
We're teaming up with Greatist to take a closer look at Americans born between 1980 to 2000 and figure out what makes them tick, what makes them love and what they're thinking about the future.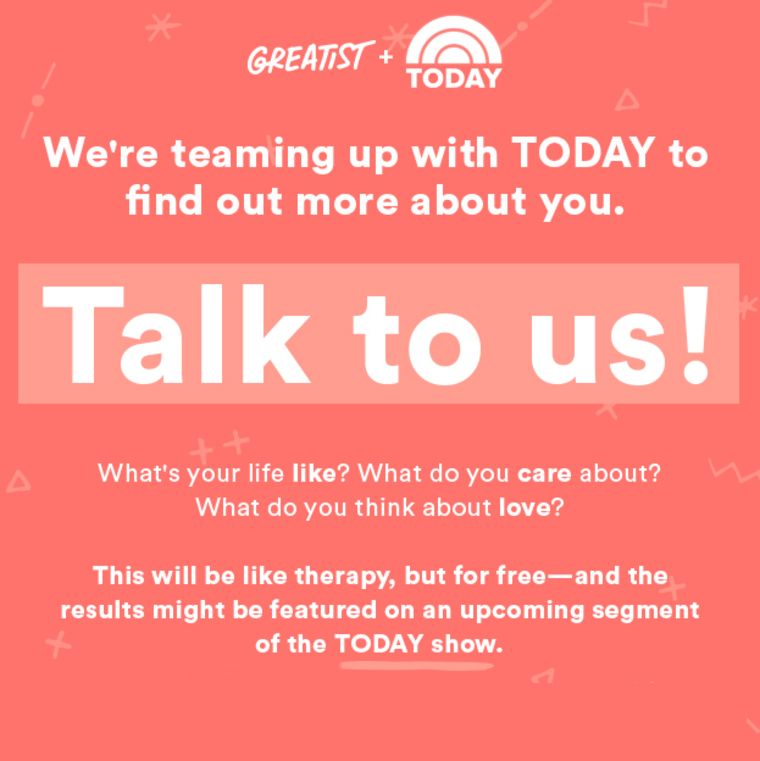 We'd love to hear from you!
Click the survey link below and share your thoughts. Results of this survey may appear in an upcoming series on TODAY.
RELATED: