It's not just Santa who's hustling during the holidays; it's often the busiest time of year for hospital emergency rooms, too.
To save you from a potentially expensive and frustrating trip to the ER, we asked physicians and first responders to share their best tips on how you and your family can stay safe this holiday season.
Here's what they want you to know: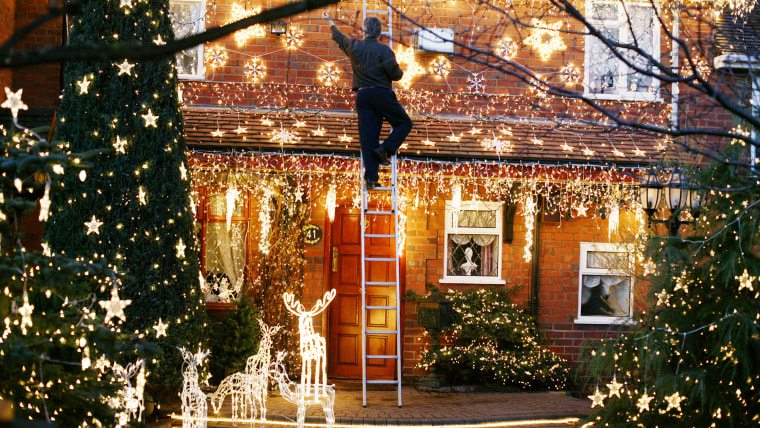 1. Deck the halls… with care and precaution
During the 2015 Christmas season, six people in the U.S. died putting up holiday decorations, while another 14,000 were treated for decoration-related injuries, according to the Consumer Protection Safety Commission.
"We see a lot of falls from ladders, falls from roofs," says Dr. Niteesh Bharara, a physician at the Virginia Spine Institute. "Whether it's people hanging decorations on their house, putting lights up, or trying to put a Santa on their roof … most of the holiday injuries I see are related to decorations."
RELATED: Stressed by the holidays? Try a 1-minute meditation to calm your mind
Of course, this doesn't mean you need to forgo the tinsel completely.
Dr. Rahul Sharma, emergency physician-in-chief at Weill Cornell Medicine, says using common sense can make your decorating efforts much safer.
"Know your limitations and know your boundaries," he says. "If you have chronic back problems or a limited range of motion, you should not be getting on a ladder. That's when you should be thinking, 'You know, maybe I'll hire someone or get a friend to help me do this.'"
2. Keep your meds stocked and your health history on hand
If you (or your loved ones) take medication, make sure you've got enough to see you through the holidays.
"Patients forget that many doctor's offices, as well as pharmacies, limit their office hours during the holidays," says Dr. Dave Savage, chief of cardiothoracic surgery at Indiana University Health Bloomington Hospital. "I've seen multiple patients admitted to ERs with heart failure solely because they failed to get timely refills."
RELATED: Toddlers getting drunk: This is an actual holiday party hazard to watch out for
It's also a good idea to carry a record of what medications you're taking so that if something happens, emergency personnel know what they're dealing with.
"There are apps for your smartphone that record medications and allergies," says Dave Milsted, EMS battalion chief at the Cherry Hill Fire Department. "Or you can print it out and carry it in your purse or wallet. Just be prepared with information, because you never know what's going to happen if you have an episode and you can't communicate with anybody."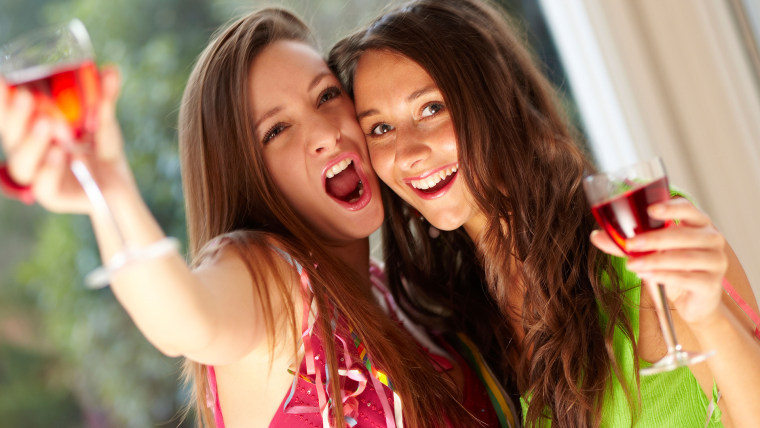 3. Avoiding a holiday heart attack
The rate of fatal heart attacks spikes during the holiday season, with Dec. 25 and Jan. 1 having the highest incidence of cardiac mortality for the whole year, according to the American Heart Association.
It used to be thought that this was due to frosty temperatures, but studies have since shown this isn't the case.
RELATED: Little changes can bring big results. Sign up for our One Small Thing newsletter here
"The real reasons are indulgence and partying," says Dr. William R. Wilson, a cardiovascular surgeon at Portsmouth Regional Hospital in New Hampshire. "It's traumatic to our system to have a big, fatty meal. We've really got to watch our intake around Christmas or we're all going to have heart attacks."
Other factors that tax your ticker include excessive alcohol, emotional stress and lack of rest.
4. 'Tis the season to keep your guests safe
It's important to make sure any guests staying with you are safe, particularly if they're elderly.
"Sometimes older people, who are used to their own home, will get up in the middle of the night to go to the bathroom and will fall down the stairs because it's dark and they're a little bit disoriented," warns Dr. Nava Bak, an ER physician in Teaneck, New Jersey.
The solution? Make sure grandma has a clearly lit path to the bathroom at night.
With the disruption to their regular routines, it's also important to ensure that elderly visitors don't forget to take their regular medications.
Also, make sure any meds are safely kept away from curious little fingers.
"Young kids might think the pills are candy, so try and keep them up high and out of the way," Milsted, the EMS chief, says.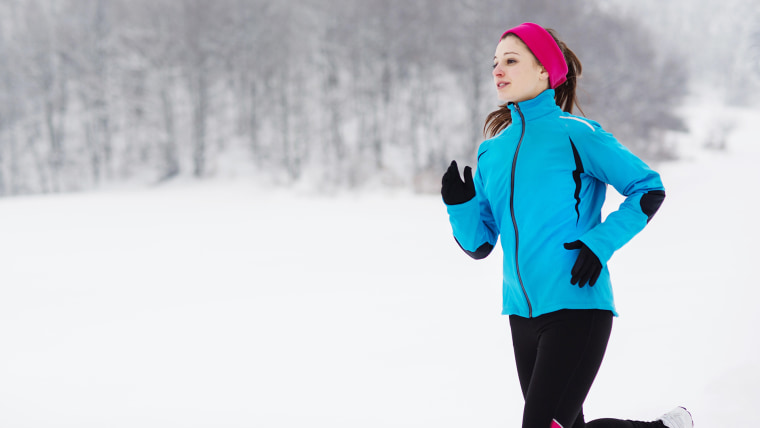 5. Avoid playing 'holiday hero'
Another common reason people end up in the ER is from injuries related to sudden attempts at exercise.
"We call them 'weekend warriors' — people who don't necessarily work out, and then on the weekends (or in the holidays) they'll go play football and get hurt," says Sharma. "We see injuries, contusions, brain issues, even head trauma.
RELATED: Get back on track with Joy's one-day detox diet and menu plan
"So be careful when you're goofing around with your cousins or wrestling. That's the perfect setup for a potential head injury."
6. Don't delay treatment (or yule be sorry!)
The final – and most repeated – tip from our health professionals: Don't postpone seeking medical treatment merely because it's the festive season.
"If someone has symptoms of a stroke or chest pain, don't delay treatment because you don't want to disrupt the family event," says Savage. "Delays will just cause bigger problems."
Symptoms to watch out for that require immediate medical attention include chest pain, stroke symptoms (numbness on one side of the body, face, arm or leg; trouble walking, speaking and seeing in one or both eyes), excessive, uncontrolled bleeding and difficulty breathing.