Actor Wentworth Miller has put online bullies in their place with a heartbreaking message.
The 43-year-old "Prison Break" star was the subject of a cruel body-shaming meme created by the LAD Bible, a U.K. website, on Monday.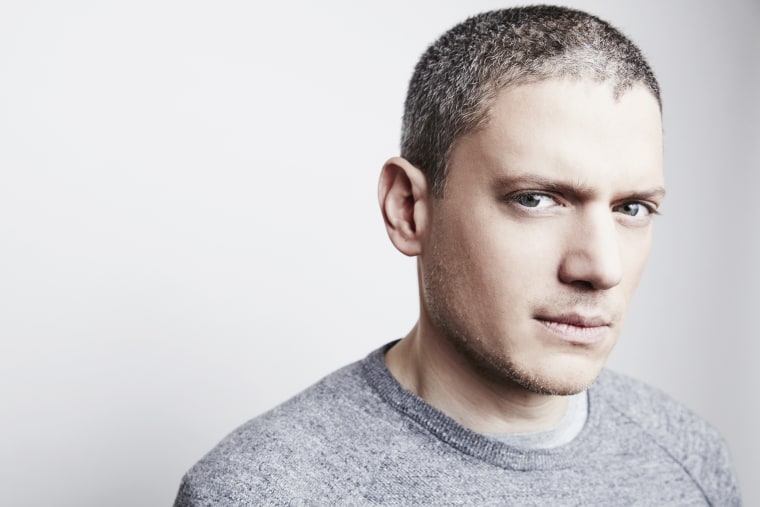 The meme featured side-by-side photos of Miller — a promo shot of the actor looking ripped next to a candid photo of Miller looking heavier in 2010. It also featured a tacky caption poking fun at the actor's weight gain.
Miller responded by sharing the true story behind the photo in a long post on his personal Facebook page.
"Today I found myself the subject of an Internet meme. Not for the first time. This one, however, stands out from the rest," Miller wrote. "In 2010, semi-retired from acting, I was keeping a low-profile for a number of reasons. First and foremost, I was suicidal."
Miller detailed how bad things had been during "the lowest point" of his life, and how he turned to food for comfort.
""And I put on weight. Big f------ deal," he wrote.
Miller continued, "One day, out for a hike in Los Angeles with a friend, we crossed paths with a film crew shooting a reality show. Unbeknownst to me, paparazzi were circling. They took my picture, and the photos were published alongside images of me from another time in my career. 'Hunk To Chunk.' 'Fit To Flab.' Etc."
"In 2010, fighting for my mental health, it was the last thing I needed," Miller wrote.
"Long story short, I survived. So do those pictures. I'm glad."
"Now, when I see that image of me in my red t-shirt, a rare smile on my face, I am reminded of my struggle. My endurance and my perseverance in the face of all kinds of demons. Some within. Some without."
"Like a dandelion up through the pavement, I persist," Miller wrote.
RELATED: Reporter slams critics who called her overweight
The LAD Bible responded to Miller's candid post with a Facebook apology that reads, in part, "Mental health is no joke or laughing matter. We certainly didn't want to cause you pain by reminding you of such a low point in your life."
The post said the website "continues to cover how prevalent mental health issues are among our audience, as well as the damaging stigma that surrounds such matters."
It also applauded Miller's "raw honesty" and promised the web site would be more responsible in the future.
Both Miller's post and the follow-up apology included links to several suicide prevention and mental health awareness websites.