As Erica Lugo sat on the couch, her then 3-year-old son Connor gazed at her and asked her to sit on the floor to play with him.
"No," she immediately said.
The reason?
Lugo felt too tired to get off the couch. As sad as it was at the time, that "no" sparked a realization.
"That was a huge wake-up call for me. 'Oh my gosh, I told my 3-year-old son, no I couldn't play with him, because I was too tired to get off the couch,'" Lugo, 30, of Centerville, Ohio, told TODAY.
RELATED: I started 2016 weighing 300 pounds. How I got my weight — and my life — under control
Since that "no" three years ago, Lugo lost 160 pounds from her 5-foot-11-inch frame. When she started, she felt depressed to learn she weighed 322 pounds.
"Your heart kind of sinks when you see that (number)," she said.
Growing up, Lugo struggled with her weight: She never really understood nutrition or exercise. After realizing she had to slim down, she simply downloaded an app to help her track her calories and exercise. She followed the app's recommendations to eat 2,000 calories a day and work out four times a week. She relied on smaller food portions, low-calorie frozen dinners and exercised for 20 or 30 minutes, four times a week.
"When I first started, I had no idea what to do," she said. "The basics are what worked."
These small changes led to a big transformation. In the first 13 months, she lost 122 pounds.
"That came off pretty quickly," she said.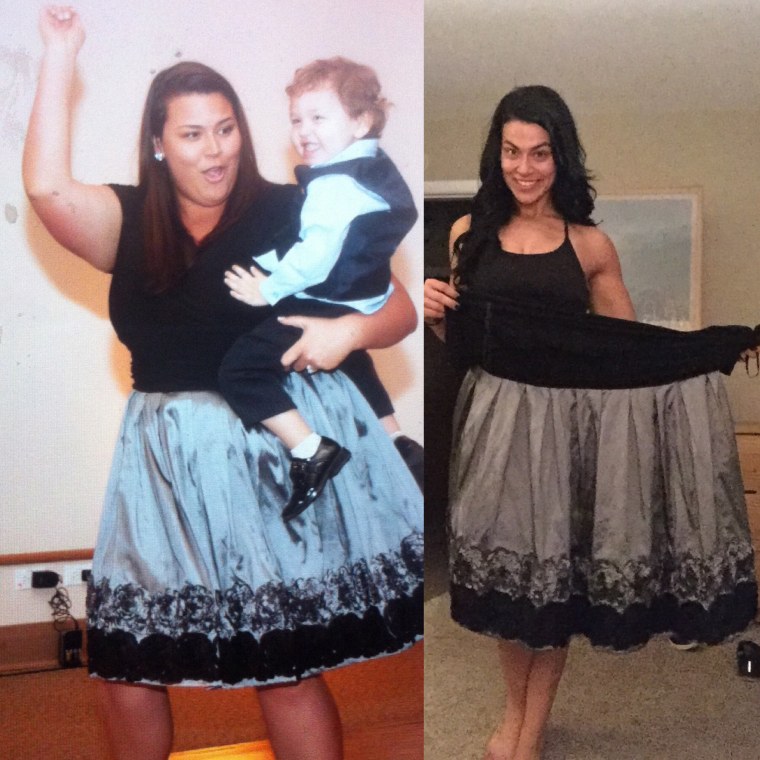 When Lugo's weight loss stalled, she re-examined her diet and exercise habits.
"It is super frustrating when you hit that first plateau," she said.
Since the beginning of her journey, she's educated herself about diet and exercise. When she felt stuck, Lugo asked others for help.
Over the next 11 months, she lost another 38 pounds as she built muscle. She's maintained the loss over the past year by working out five to six days a week, with 20 minutes of cardio and 40 minutes of weight lifting.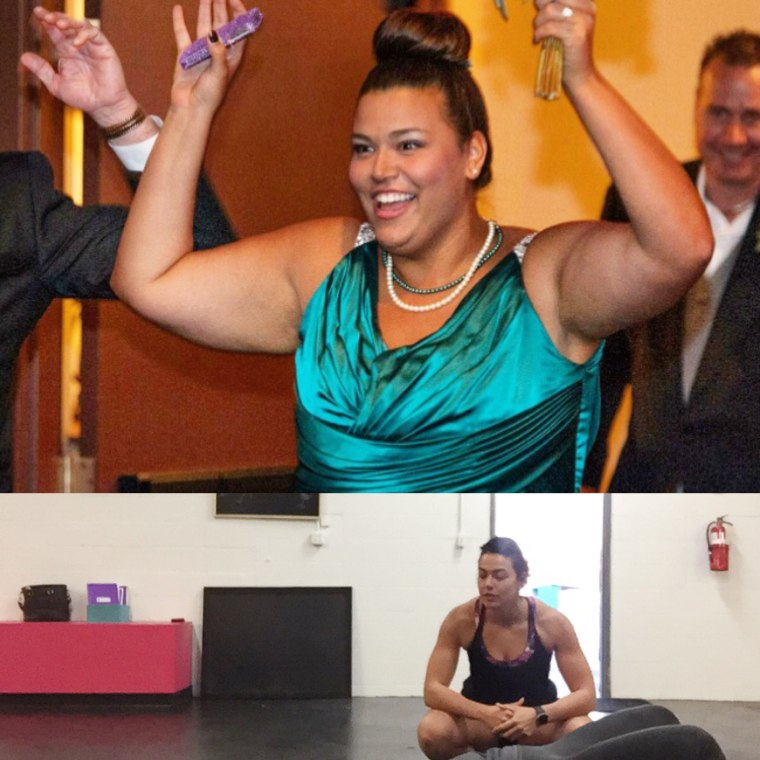 "It has been three years, total, for me. Honestly, every year I feel like I am learning something new," she said. "I am so much stronger."
Lugo provided some tips to those hoping to lose weight.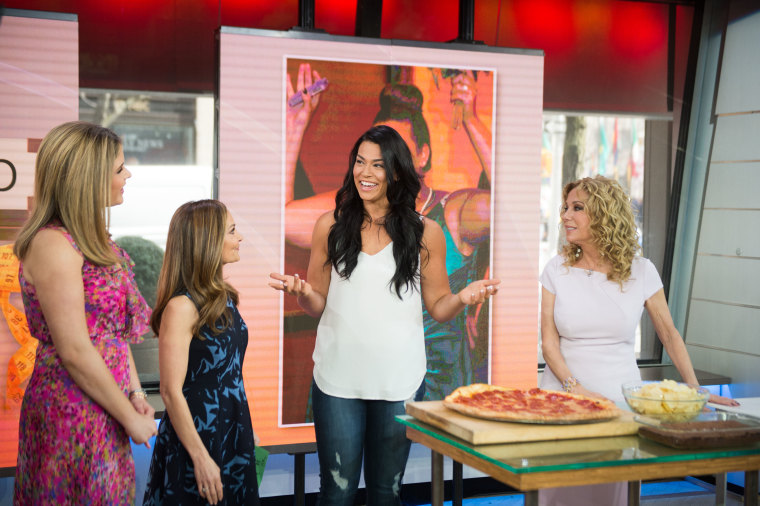 1. Strive to lose weight to be healthy.
Lugo often meets people who want to lose weight to compete in bodybuilding competitions or attain extreme goals. While she supports their quests, she stressed it's important for people to remember it's OK to get into shape for simpler reasons.
"You don't have to have any reason other than being healthy," she said.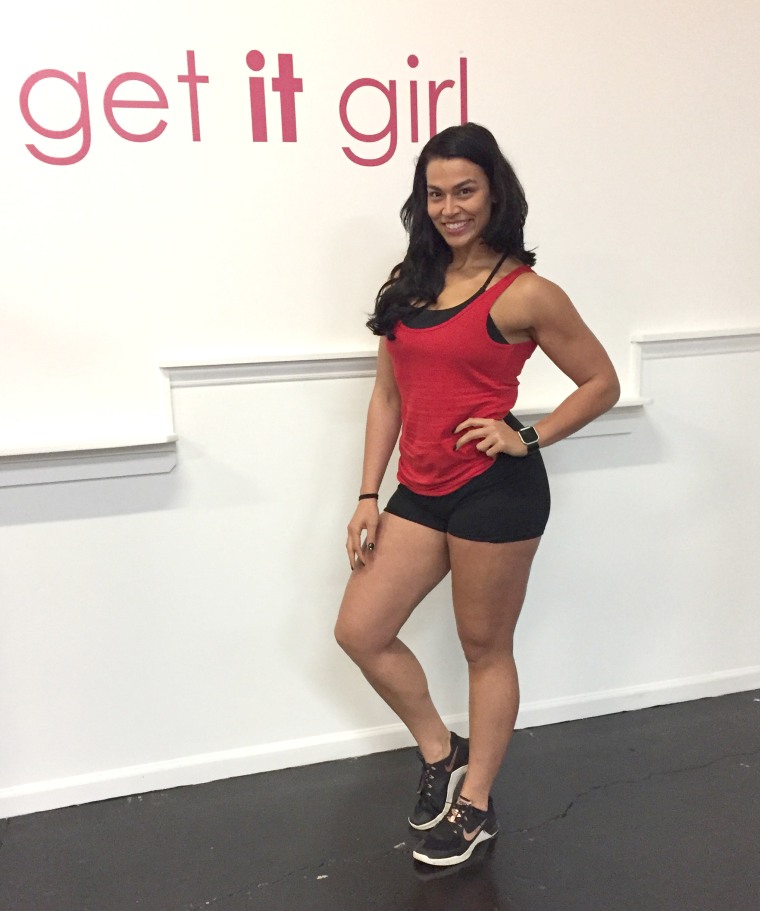 RELATED: 5 simple steps this woman took to lose 145 pounds
2. The number on the scale doesn't define you.
When Lugo tells people her weight doesn't define her, they often scoff and say something like, "Well, you just lost 160 pounds." But losing that weight took a long time and her body is constantly changing. She's learned that being healthy and happy remains more important than her weight.
"I am an actual person underneath," she said. "Focus on who you are as a person."
3. Set smart goals for a new lifestyle.
During the weight-loss process, Lugo set attainable goals to stay motivated. She advised others to set targets they can achieve and measure within a certain time frame. But she urged people to think of weight loss as a lifestyle, not a quick fix.
"Make it sustainable and don't be an extremist," she said. "Your body is such an important thing and you get one in your life; you better treat it well."
4. Learn how to eat in the real world.
Once a week, Lugo eats a doughnut. She likes pizza, burgers and ice cream. She encourages a cheat meal because those types of foods exist in the real world and people need to learn how to eat them in moderation.
"It is a lifestyle and you are going to have to eat that stuff in your life," she said.
5. Go on a fitness date!
To Lugo, working out is like dating. Not every exercise feels like a perfect match.
"You need to go out there and try different things or you are going to get bored," she said.
For more inspirational stories, check out our My Weight-Loss Journey page.