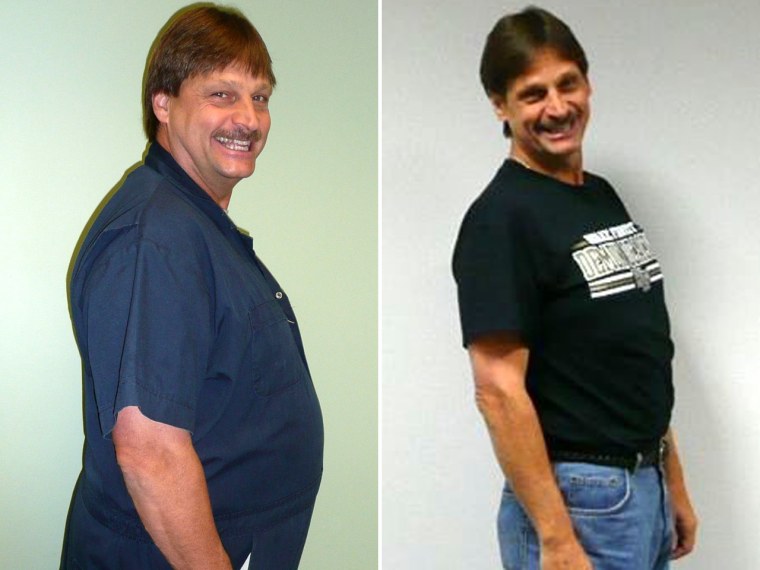 When Rick and Kay Woollen of Tobaccoville, N.C., finally decided to lose weight last year, they didn't rely on New Year's resolutions to get them going.
Instead, the 50-something couple turned to a force stronger than sheer willpower to help them pare the pounds: the promise of cold, hard cash.
"It's a motivator," said Kay Woollen, who persuaded her husband to join HealthyWage, one of a growing number of weight-loss wager programs that allow participants to place bets on whether they'll get slim.
"You don't want to lose your own money, and you don't want to lose somebody else's."
Together, the Woollens are now more than 120 pounds lighter and more than $6,000 richer than they were a year ago -- and they want others to know that betting on weight loss can pay off.
"It's a win-win situation," said Kay Woollen, 50, a medical technologist at Wake Forest Baptist Health in Winston-Salem, N.C. "You lose weight and if you happen to be the biggest winner, you win money."
HealthyWage is one of several plans that have sprung up in recent years based on the premise that people who put cash on the line -- or see financial rewards on the horizon -- are more likely than others to stick to the diet and exercise changes that make weight loss possible.
In a country where two-thirds of adults are overweight or obese, websites such as Stickk.com, Fatbet.net  and DietBet.com also offer financial incentives for slimming down.
"All the public attention around obesity has made people search for new solutions," said David Roddenberry, who co-founded HealthyWage in 2009 after reading a study about a weight-loss lottery.
Three years later, Roddenberry says the company has signed up more than 100,000 members who have shed more than 880,000 pounds, all while raking in about $450,000 in payoffs.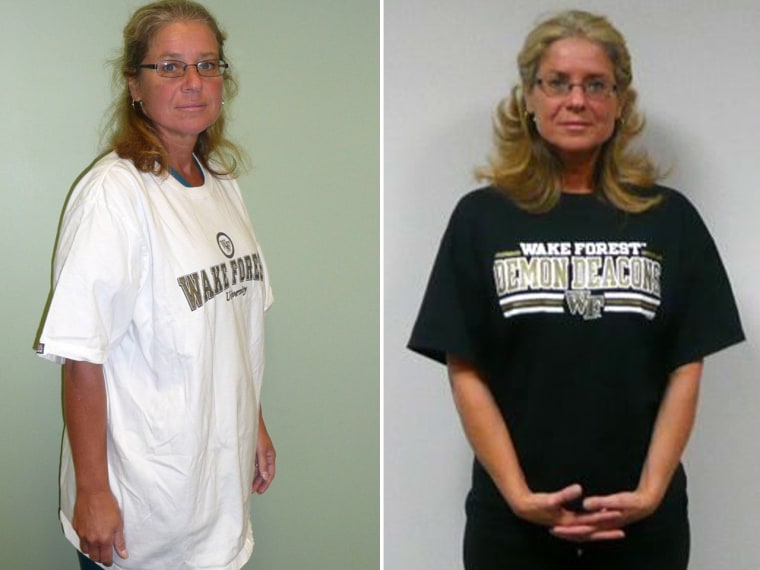 "The framework or the structure helps you frame your decision-making," said Roddenberry. "Motivation is a very complicated nut to crack."
It's a gamble, for sure. Research about the success of weight-loss betting offers mixed results. A 2010 study in the journal Applied Economics found that, despite payoffs as high as $7,350, about 80 percent of people who wagered money on their own dieting behavior wound up losing their bets.
Even the 2008 study by Carnegie Mellon researchers that prompted Roddenberry to start HealthyWage concluded that although participants lost significant amounts of weight over 16 weeks, the results were not "fully sustained." The authors said more study was needed about the longer-term use of financial incentives.
At HealthyWage, success rates vary, with between 25 percent and 40 percent of participants actually winning their bets, Roddenberry said.  That doesn't mean he's betting on their failure. Revenue comes not only from participants but also from sponsors and other fees, he said, so his incentive is not to have people fail.
"If 100 percent of the people lost the weight, we would be absolutely thrilled," Roddenberry said.
HealthyWage offers several ways to bet on weight loss, ranging from team competitions to individual efforts. In the company's BMI challenge, for instance, participants plunk down $300 -- but they have the prospect of winning back $1,000 if they move from an obese body mass index of about 30 to a normal BMI of 25 within a year.
The Woollens have participated in several HealthyWage programs, including a team competition in which their group took the $10,000 first prize for most weight lost, paying Rick and Kay $2,000 apiece.
"You don't want to do anything that makes your team lose," Kay Woollen said.
Peer pressure, plus the promise of big bucks, may be good motivation, but it doesn't eliminate the hard work of losing weight. It still takes eating less and exercising more, said Rick Woollen, 52, a central heating plant operator whose weight climbed to 272 on his 5-foot-10.5-inch frame after he took a more sedentary job.
"Over 13 years, I guess they call it the creep," said Rick, who eventually got down to 187 pounds.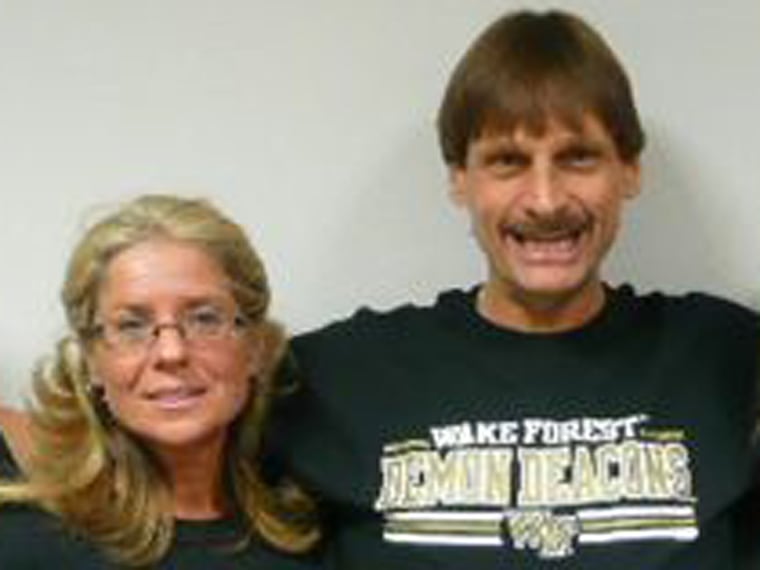 Kay, who stands a little over 5-foot-4, said she'd always struggled to maintain a trim figure. She started the weight-loss bet at about 162 pounds and finished at 125.
Along the way, the pair -- who have a 13-year-old daughter -- said they had to change their eating habits to include more vegetables and lean protein and less "sugary crap" and potato chips, Kay Woollen said.
"My wife would buy it and if it was sitting around, I would eat it," said Rick Woollen, who also logged two hours most days on an elliptical machine.
The pair both reached their goals earlier this year, but since then they say they've each gained a few pounds back. 
Soon, HealthyWage may have a solution for that, too. This year, Roddenberry says he plans to launch a program that uses cash incentives to help people keep weight off once it's gone.
In the meantime, the Woollens are still deciding how to spend their winnings -- and how they'll maintain their trim new physiques.
"My motivation now is I weigh what I weighed the day I got married," said Kay Woollen. "I'm totally out of the money part of it. They money was great, the motivation was great, but it has to come from within."
Related stories: