For more than four years, TODAY nutritionist Joy Bauer has been at the helm of the "Joy Fit Club," whose members have collectively dropped more than 30,000 pounds! (To be inducted, you have to have lost more than 100 pounds through diet and exercise.) Here, we check in with four of our Joy Fit members from the past year as part of TODAY's "2014 Voices" series, to see how they're keeping the weight off. Plus, we have new tips from Joy to help motivate you to live a healthier lifestyle in 2015!
Brittany Bush

Brittany Bush, 26, says she was always preoccupied with food, but decided to take control when her weight hit 265 pounds. When she came on TODAY, she'd dropped nearly half of her body weight, and now weighs 135 pounds!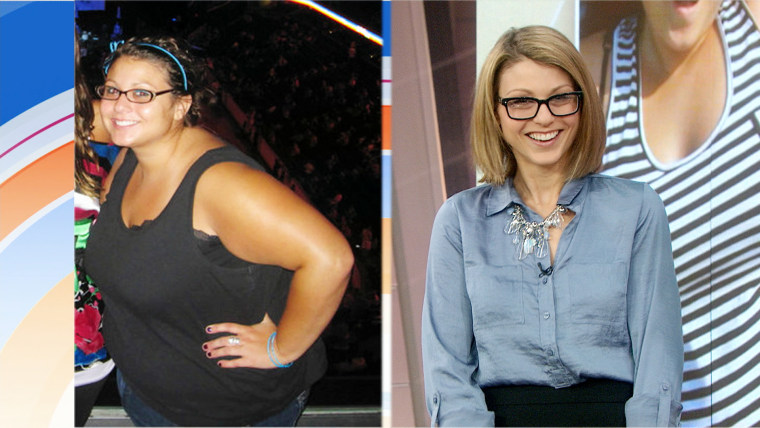 How are you doing today?
I am very thankful to say I have been able to keep the weight off. Since I am focusing on weight maintenance now instead of weight loss, I have met a lot of personal goals. I've run three 5Ks, two legs of the Akron, Ohio Marathon for a total of 10 miles, and I ran my first 10K. This past summer I tried new experiences, like kayaking, paddle boarding, and stand-up paddleboard yoga.

WATCH: Two Joy Fit Club members drops 324 pounds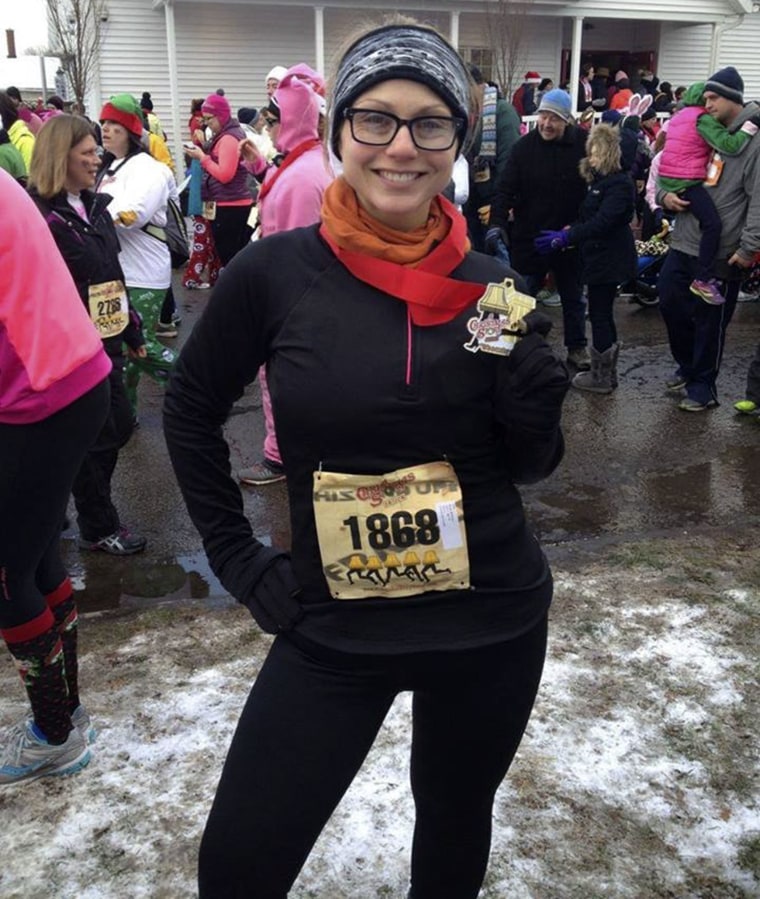 What do your daily meals look like?
I have become less of a picky eater and opened my mind to new foods.
Breakfast is usually a protein smoothie, overnight oats, or a slice of Ezekiel French toast and fruit. Lunch is still the same (I guess I like the convenience!): a turkey wrap with hummus and veggies on a low carb tortilla, and veggies, fruit, and nuts. 
Dinner is typically a boneless skinless chicken breast (cooked in a variety of ways) or a veggie burger, roasted vegetables, quinoa or another grain. I also love my crockpot so will throw all of the above ingredients in with a broth or sauce to make a soup or stew!
Watch the 10 best 'Biggest Loser' makeovers ever
Rich Dieffenbach
Rich, 40, ate healthy as a child but once he went to college, the "freshman 15" turned into the freshman 50. His weight soared to more than 350 pounds. With his wife's help and inspiration from a past Joy Fit Club member, Rich shed nearly 200 pounds in one year!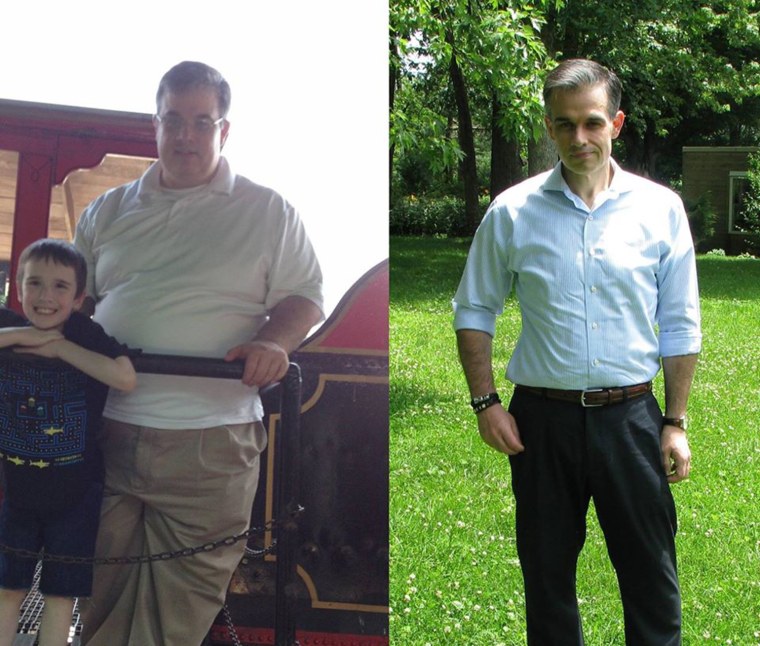 Being on the show really inspired me to find ways to pay it forward. For example, I recently got involved with the Tweens Nutrition and Fitness Coalition, a local initiative in Kentucky aimed at making healthy eating and physical activity popular and accessible to kids in their homes, schools and communities.  

As a father of a 10-year old who picked up some of my bad eating habits, this is big for me. Hopefully, people can look at me and say, "If that guy can do it, I can too!"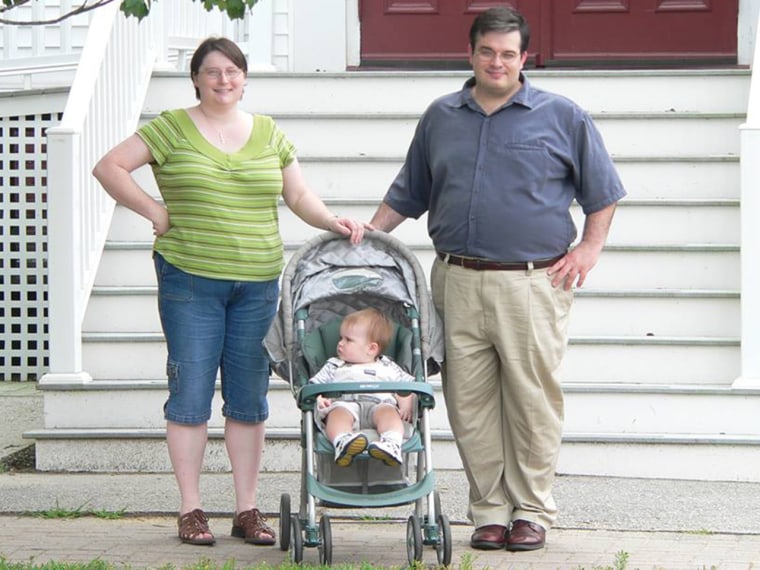 What is your go-to healthy dessert?
Dessert is freshly ground peanut butter from my local grocery. When it comes to sweets and treats, I have two rules: only eat those that are made from scratch and save them for truly special occasions. That means no processed junk food or grabbing some cookies just because it's a Tuesday. I actually appreciate food more when I eat this way.

WATCH: See how this husband and wife lost nearly 400 pounds 
Heather Dieffenbach
Much like her husband Rich, 41-year-old Heather maintained a healthy diet until she went to college and started living on fast food and pizza. The pounds started to creep on, but she put off doing anything about it. Her boss asked whether she was pregnant — she wasn't. Thanks to a little motivation from a former co-worker, Heather dropped 100 pounds in one year!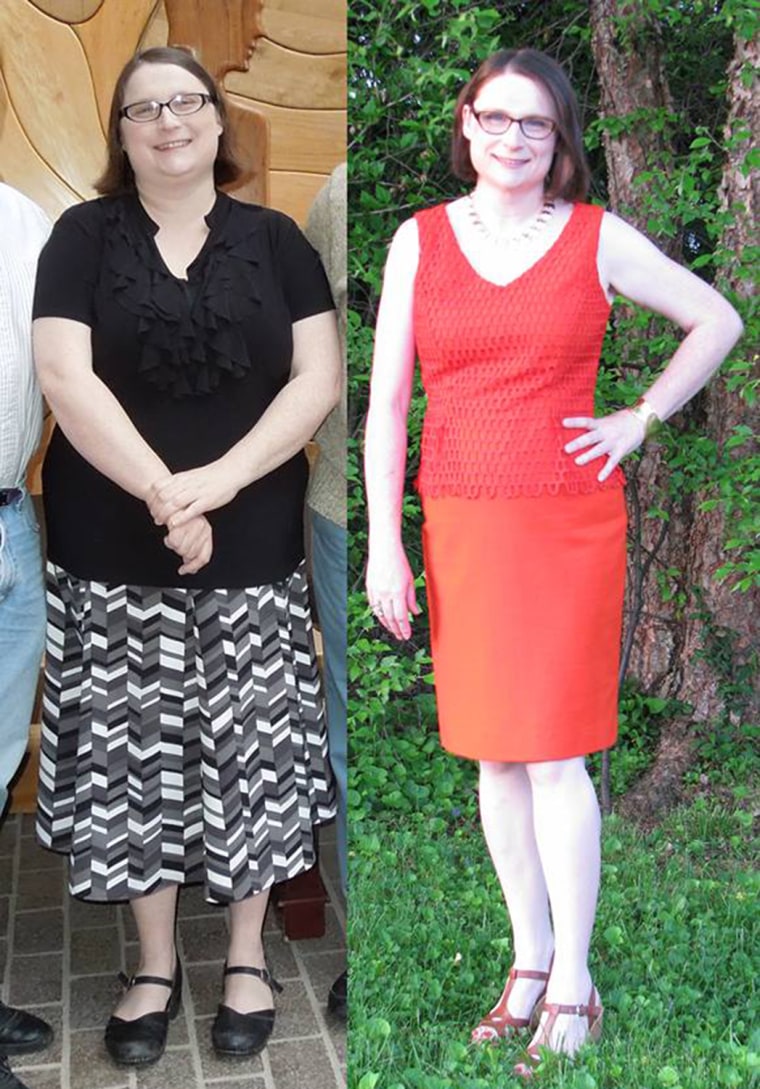 How do you eat healthy now?  
Being a busy working mom required me to keep it simple. I still eat Greek yogurt with bananas every day for breakfast. It tastes good and keeps me full throughout the morning. Dinner is always 4 ounces of lean protein and one side of vegetables. One thing I discovered while I was losing the weight was that I don't need nearly as much dinner as I thought I did. So, a scaled back dinner has been a very easy healthy habit to maintain.

Did you ever fall back into your old habits?
One thing that helps me overcome temptation is something I realized when I was losing the weight: I never regret making the healthy choice. Every time I'm tempted to get something, like fast food, I remind myself of how I feel after I eat it. Eating food like that makes me feel bad about myself. I always regret it. And it's never as good as I think it's going to be. I've never caught myself saying, "I really wish I'd gotten that cheeseburger." There is also something powerful about saying no to the bad choices. Every time is a little victory.

How do you bounce back when you slip up just a bit?
I read something while I was losing the weight that resonated with me: "One bad meal will not make you fat, just like one good meal will not make you skinny." If I slip up, I remind myself of that and move on. It's just one bad meal, nothing more, nothing less. I also keep myself accountable by weighing myself every day. I try to stay within a 5 pound range. If I start to creep up toward the high part of that range, it's a reminder to get back on track.

Dan Hall
He weighed 298 pounds at his heaviest and the wake-up call to lose weight came several years ago when his heart stopped working. By walking, doing push-ups, splitting and hauling wood, Dan Hall, 56, now weighs 172 pounds and says he's in the best shape of his life! Dan's plans for 2015 including running a 10-mile race with his son in August and pursuing a full-time career as a singer and songwriter.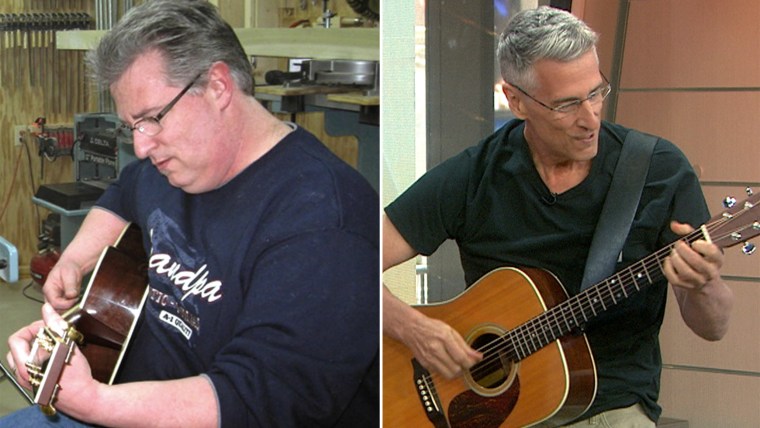 Do you ever fall back into your old habits?
Every once in a while I'll eat onion rings or deep-fried mushrooms, deep-fried cauliflower, deep-fried zucchini, I'll feel like crap and try to remember to avoid doing THAT again. My occasional slip-and-falls have lessened.

The 1 move you need to get a great butt

What is your motivation to stay healthy?
I want to live well and sing for a long time. We have a new grandson since the show and I want to set healthy examples for him and my other five grandchildren and their parents as well. My mantra: Forego immediate pleasures for happiness' sake.
You can do it, too! Here are Joy's tips: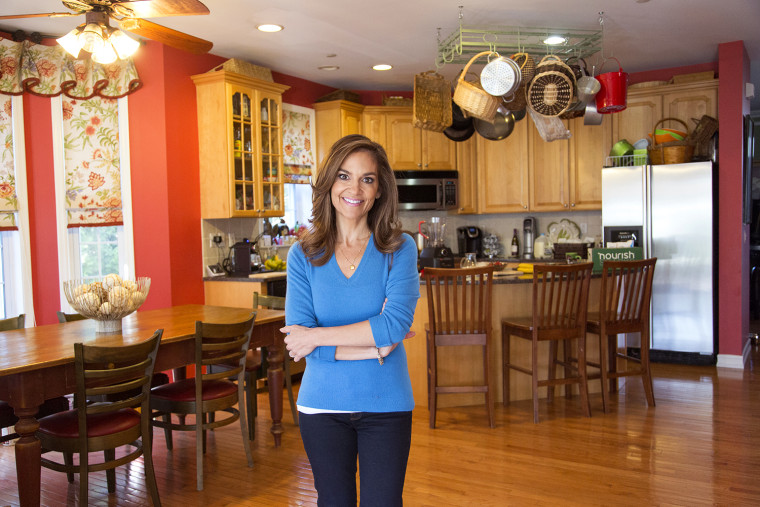 Think positive: Each and every morning, take five minutes to jot down three things you're thankful for, no matter how big or small. This will help empower you to make healthy choices, and put you on a positive path from the start. Keep in mind, successful weight loss is 50 percent attitude.
Maximize motivation: Figure out why you want to lose weight or get in shape. Really dig deep here—try to come up with reasons beyond "I want to wear a smaller size." Maybe you want to be around to enjoy your grandchildren or you are hoping to reduce your risk for heart disease, which runs in your family. These reasons will help you stick with it when you're tempted to go off track.
Love your body now: This might seem counter intuitive—after all, you are trying to change your body. But when you take a positive approach to lifestyle or behavior modifications, they're more likely to stick. For instance, choose the salad over the burger at lunch because you want to shower your body with good-for-you nutrients—not because you hate how you look in your jeans and want to punish yourself for having the double chocolate chip muffin at breakfast. It's a small shift, but it offers a huge payoff.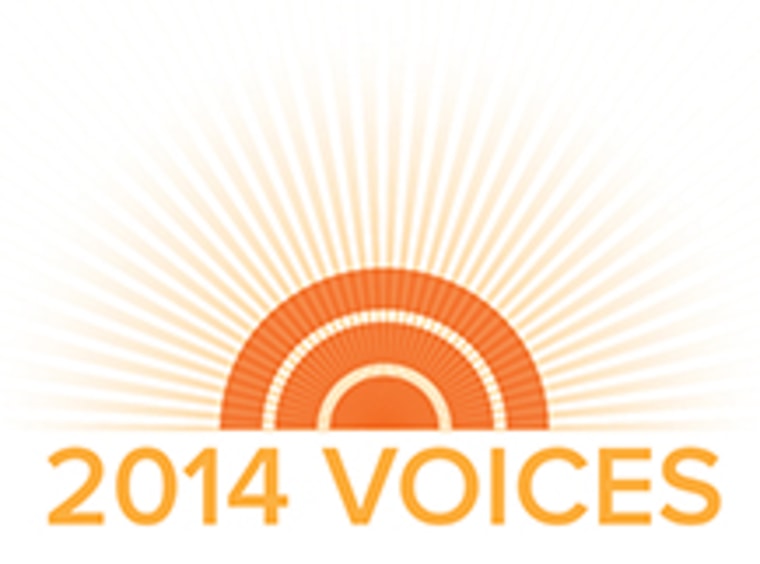 Find more of TODAY.com's "2014 Voices" here.
* 'Biggest Loser' winner Rachel Frederickson on controversial weight loss: 'I found strength in this struggle'
* Woman whose weight-loss bikini pic went viral: 'I can help others not feel alone'
* Once obese but starving Texas girl sees healthy future months after surgery