When Carly Bernard fractured her ankle in May 2015, she struggled to use her crutches. She simply couldn't support her 407-pound body with them so she laid on the couch.
After a week of being immobile, she realized she could no longer live like this — something had to change. Bernard transformed her life, and today she's down 183 pounds.
"Self-doubt is what weighed me down for so long that I feared that I couldn't do it," Bernard, 27, told TODAY. "It can be done."
RELATED: 7 steps that helped this woman lose 225 pounds at age 63
Even as a child, Bernard — who lives in Cambridge, Ontario, near Toronto — was overweight. She remembers her pediatrician telling her she needed to lose weight, but she couldn't understand why.
By the time she was 13, the 5-foot-2-inch girl weighed more than 300 pounds and felt uncomfortable in her body. That's when she went on her first crash diet.
"I started to become more self-conscious about my weight and I wanted to fit in and look like the other girls," she said.
She started crash dieting and limiting her calories, which helped her drop 50 pounds, but she wasn't eating enough food. So she turned to a more manageable weight-loss plan, but because she was eating a normal amount of calories again, she gained weight.
As a junior in high school, she decided to give it another go and joined the same weight-loss plan again and lost 70 pounds. But when she got to college, she started eating the way most kids do — lots of junk and fast food. She was also busy with school, and didn't have time to focus on a healthy lifestyle and gained 50 pounds back.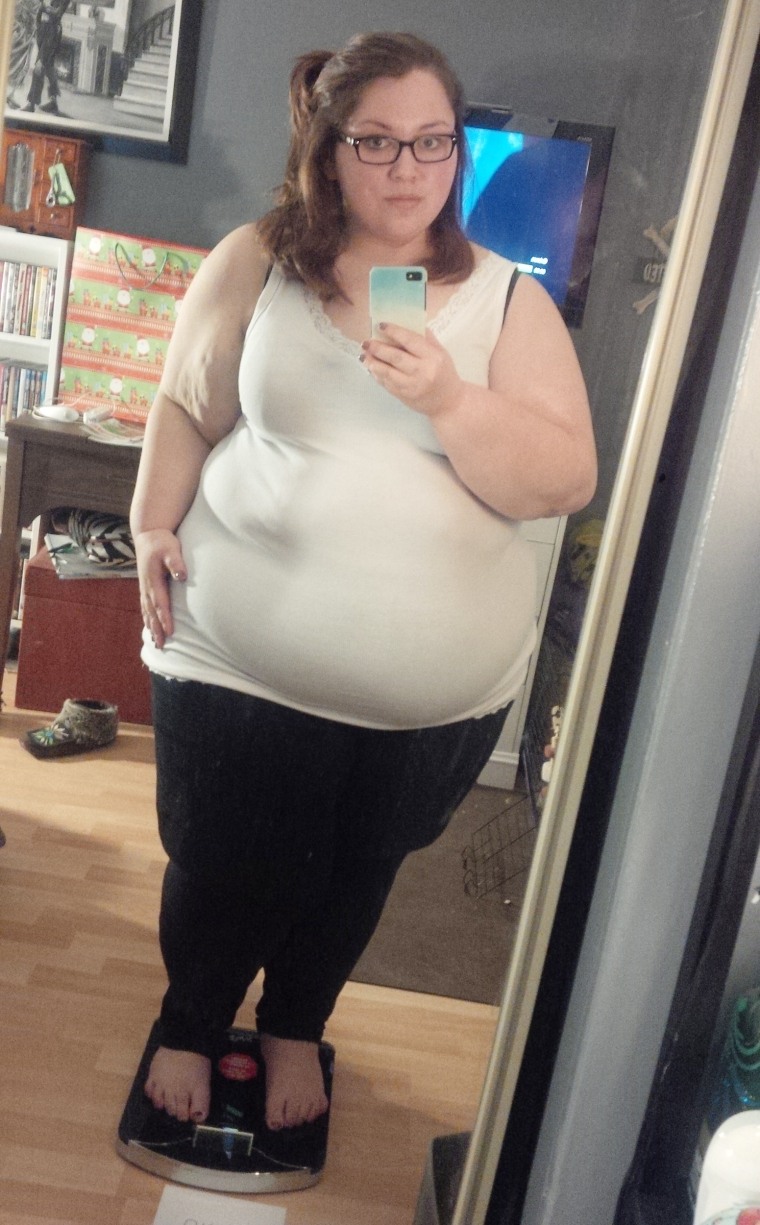 RELATED: 8 healthy steps that helped this bride lose 110 pounds before her wedding
When she was bedridden at only 25, thanks to her weight and broken ankle, she knew she could no longer ignore it. She joined Weight Watchers and started working with a trainer at the gym.
At first, exercise felt challenging.
"I could barely do five minutes on the StairMaster," she said.
But she slowly built up her stamina. Now, three days a week she lifts weights for an hour, and three days, she does cardio for an hour. Bernard also cut fast food and soda from her diet, helping her quickly drop 50 pounds. Just losing the initial weight made it easier for her to exercise.
"I used to get out of breath just walking down the street," she said. "It's weird; I have so much more energy."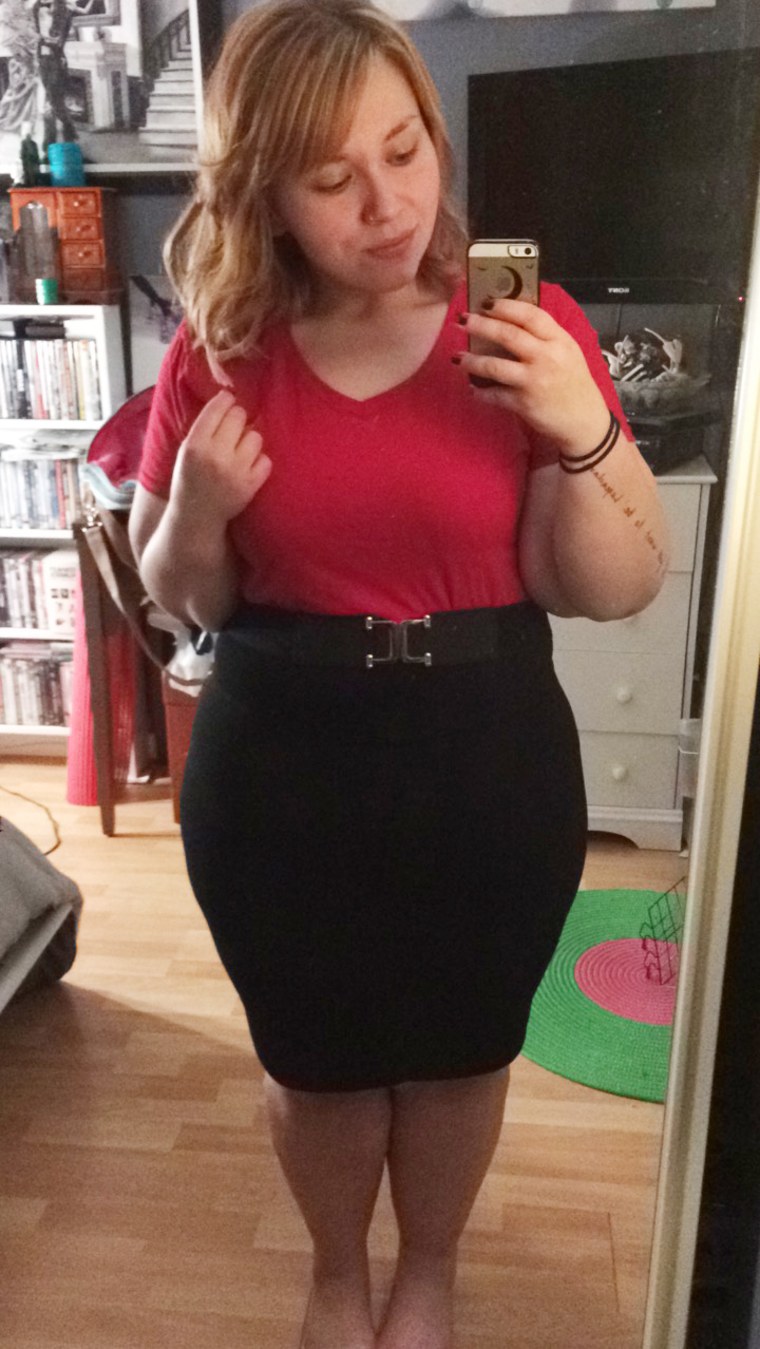 RELATED: In less than 2 years, this woman lost 160 pounds by following 5 steps
In a little less than two years, Bernard lost 183 pounds and weighs 224 pounds. While she wants to lose more weight, she doesn't have an end number in mind; she wants to be at 27 percent body fat. But she's more focused on maintaining her healthy lifestyle.
"It is not going to happen overnight," she said.
Bernard, who tracks her progress on Instagram, provided advice for others hoping to lose weight.
1. Set realistic goals.
When she first started, Bernard set manageable goals, such as losing five pounds or eating more vegetables. That helped her keep focused without feeling overwhelmed.
2. Don't cut everything from your diet.
Even though Bernard ditched soda and fast food, she didn't entirely cut sugar or carbs.
"I have what I consider a cheat day," she said. "I don't want to cut anything out completely because if I miss it I will go back to my old habits."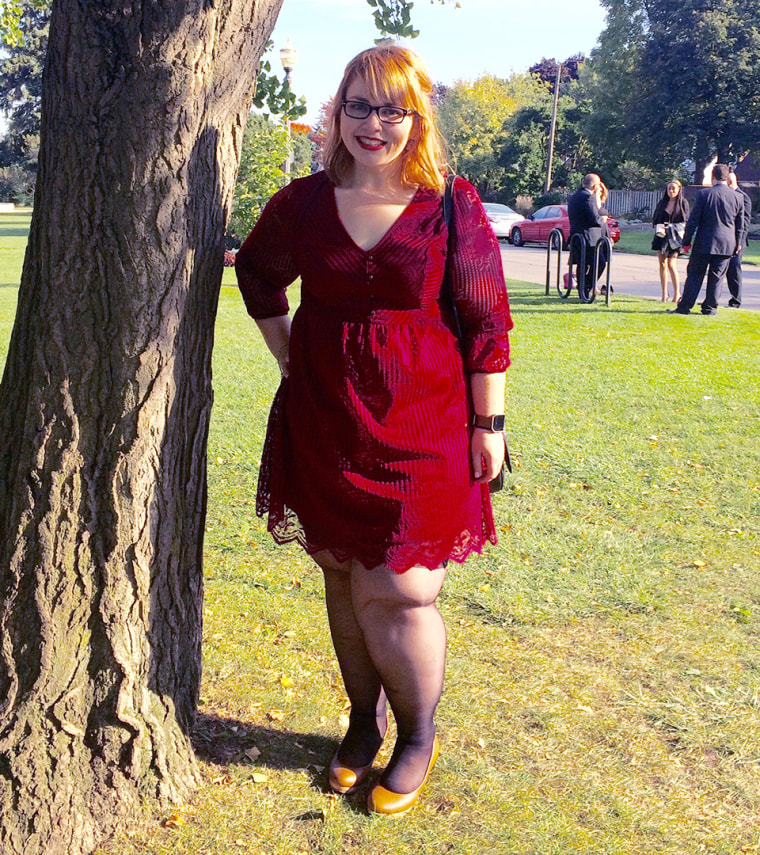 RELATED: 'Spud Fit': Man has lost 22 pounds with a goal of eating nothing but potatoes in 2016
3. Food is fuel not a crutch.
"I am an emotional eater. I eat when I am sad and stressed," she said.
Instead of eating her emotions, she learned to cope with them. Bernard focused on creating healthy habits, such as thinking of food as fuel instead of a crutch.
4. It's a lifestyle change.
Maintaining a healthy weight takes commitment. While that might seem daunting, Bernard thinks of it as fun.
"It's a life-long journey, not a quick fix and you need to enjoy it," she said. "Don't be afraid to try new things. Enjoy the journey!"
5. Treat yo'self!
After reaching a milestone, Bernard rewards herself with a gift, such as new piece of clothing. She feels it's important to celebrate her successes with something that isn't food. And this helps keep her motivated.
For more inspirational stories, check out our My Weight-Loss Journey page!