/ Source: & Other Stories
Bri Blank had always been overweight. She struggled to fit into restaurant booths and school desks, and was even kicked off of her favorite amusement park ride because the seat belt wouldn't buckle.
Though she faced many challenges because of her weight, she was never motivated to do anything about it. She was happy and had loving friends and family who supported her. Yet in January 2012, Blank stepped on a scale out of curiosity — and it was then she realized it was time for action.
"I saw a number I never, ever wanted to see: I weighed 306 pounds," said Blank, 25. "At that moment, I knew I needed to change my lifestyle — not for anyone else, but for myself and my health."
In just over two years Blank lost 150 pounds, and Joy Bauer was excited to welcome Blank to the Joy Fit Club!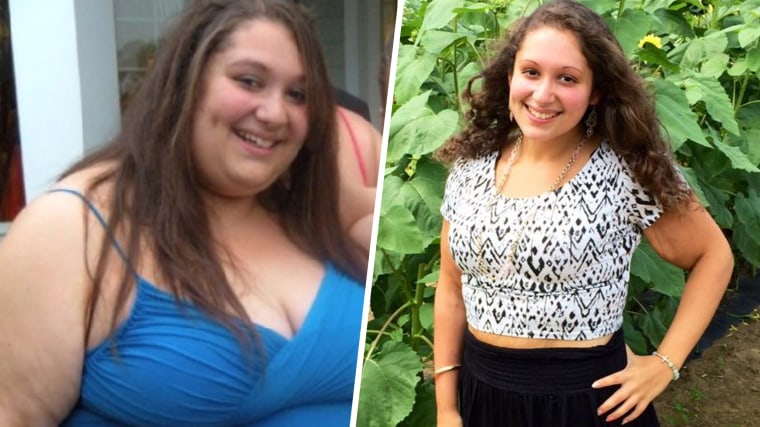 Blank started her weight-loss journey by researching healthy food options at her college's dining halls. She counted calories to keep her diet on track, and cut back from 3,000 calories a day to 1,500 calories of more nutritious foods.
"After four months I had lost 50 pounds," said Blank. "When I went home for summer break, I began to exercise and cook for myself."
She kept it up, and by October 2013 she had shed 150 pounds.
"My whole life is 100 percent different," said Blank, who is now inspiring others by posting about her success on social media.
For more inspiration, check out our My Weight-Loss Journey page, and join our Start TODAY newsletter.