After high school, Ronnie Brower felt depressed. He wondered what he was doing with his life and turned to drugs, alcohol and food to soothe his emotions. As time passed, he slowly put on weight and eventually reached 675 pounds by 2013. When he went to the doctor, he learned something shocking: If he didn't lose weight, he might die.
"That really hit me," the bus driver in Syracuse, New York, told TODAY.
But he ignored it for several days until a friend recommended that Brower talk to her cousin, Nick Murphy, who was a trainer. After stalling a little longer, Brower reached out.
"I was a little nervous meeting him, he is huge. His arms are bigger than my whole body," Brower, 32, said.
But Murphy encouraged Brower and came up with a weight-loss plan. At first, Brower could only work out at home. He'd simply stand up and sit down in a chair, use an arm bike, do some arm raises with weights and attempted sit-ups.
After 100 days, Brower felt comfortable enough for the gym. He also started a ketogenic diet, a low-carb, high-fat, moderate protein and vegetable-focused diet. He hoped to get to 250 pounds.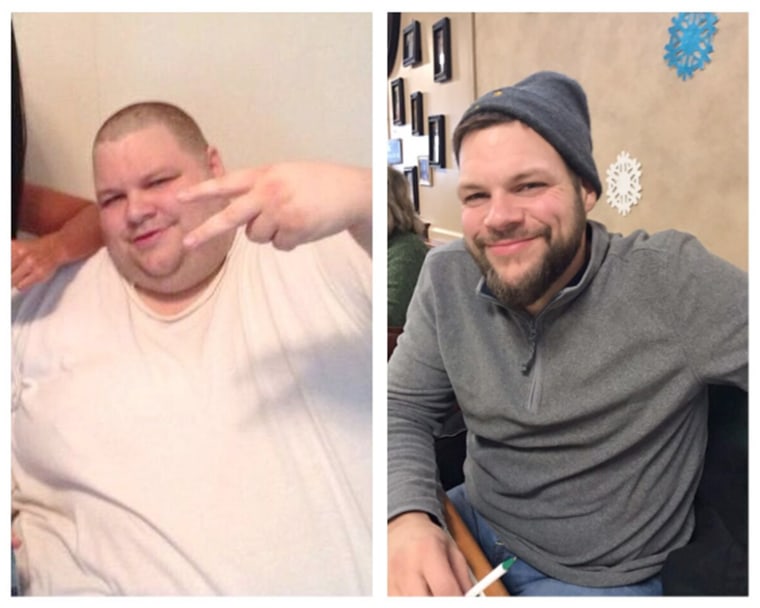 When Brower first started losing weight he wasn't sure how much he lost because he was too heavy for his scale. He went to his uncle's trucking company where he learned he lost 30 pounds in the first week. But that was mostly water weight and he soon learned dropping pounds from his 6-foot frame wasn't always easy.
"I would get a little discouraged," he said. "Some weeks I wouldn't lose any weight. Some weeks I lost 20 pounds."
He started sharing his weight-loss journey on a Facebook page and in early 2015, he received a message from a woman named Andrea. She, too, was losing weight and working with Murphy's wife, Jill.
"Andrea said she was proud of me and good job," Brower said.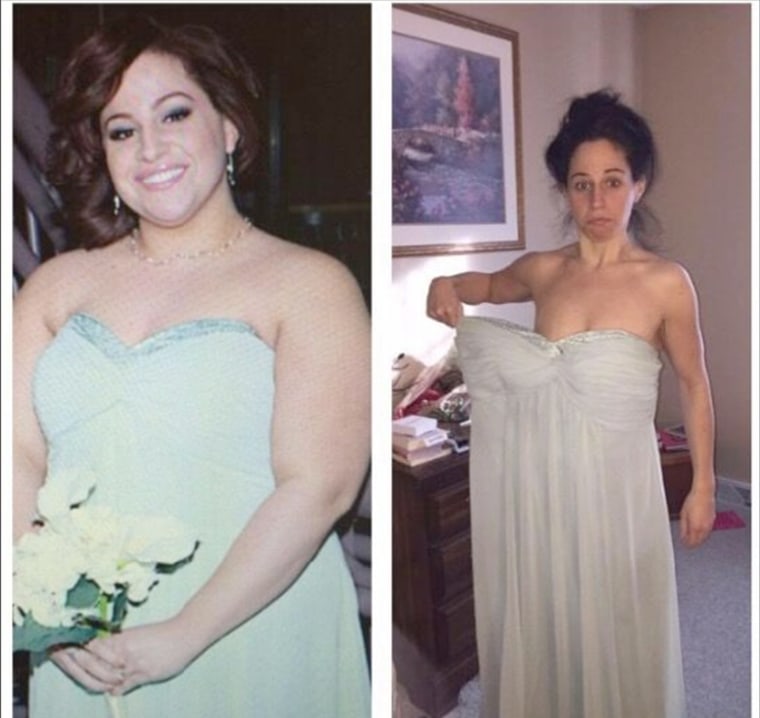 He responded with an aloof, thanks, you, too.
"It was kind of lame," he said, laughing.
But Andrea, didn't let that stop her. She messaged him again and this time he actually chatted with her.
At the time, Andrea sent Brower a message, she was about eight months into her own weight-loss journey and had shed about 75 pounds. When she first started working with Jill, she weighed 250 pounds at 5 feet 4 inches. She hoped to get to 130 pounds. But like Brower, she struggled at first.
"It was really difficult because I was so heavy," she said. "I was embarrassed that I am a big girl and going into the gym."
While Andrea was a thin child, when she was in eighth grade she started gaining weight, but like Brower, she really gained after high school.
"I ate just awful. Just crap food and so I would also eat if anything would happen in life. If something great happened I would eat. If something bad happened I would eat," said the 25-year-old hairdresser.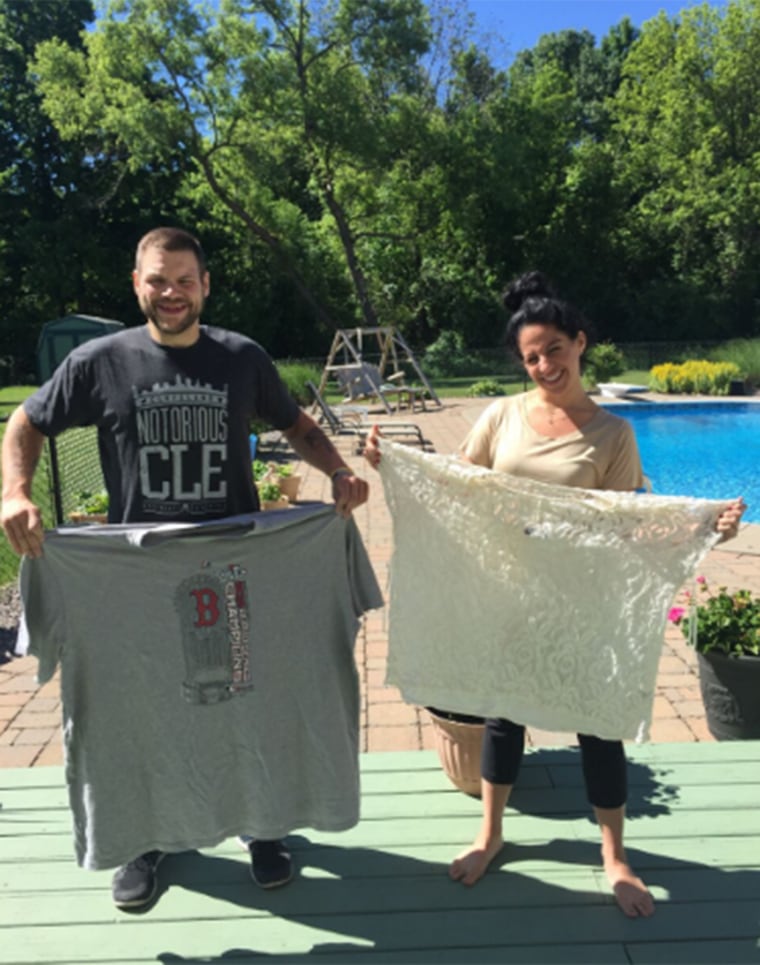 After going on vacation and feeling very uncomfortable in her bathing suit, Andrea decided to lose weight. She had a business card for her trainer, Jill, for six months before she finally felt courageous enough to call in 2014.
That's when she started working out and following a ketogenic diet, too. When she first spotted Brower in the gym she was immediately interested.
"We just kind of started talking. Honestly, from there it was over with. I don't want to sound cliché but it was love in first sight," she said. "We had so much in common."
As the relationship blossomed, the two continued toward their weight-loss goals. Andrea lost 120 pounds and Brower shed 458, a total loss of 578 pounds combined. The couple has maintained it for year and a half and still work out and cook healthy meals together.
On May 13, the couple took their relationship to the next level and got married.
"The wedding was phenomenal. I cried when she came down the aisle," said Brower.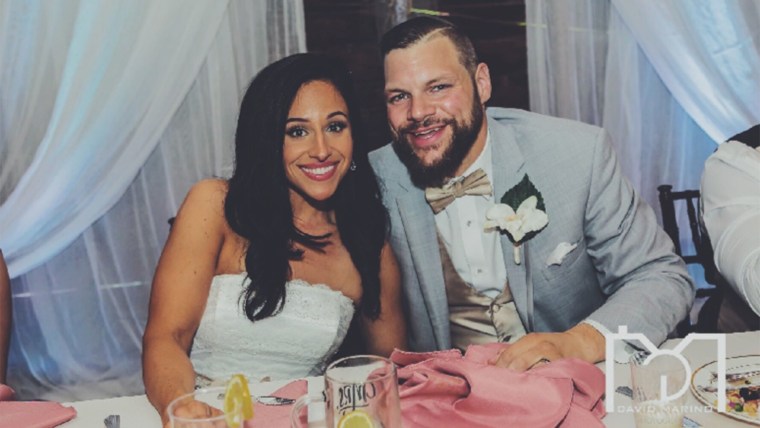 Andrea agrees.
"It was amazing," she said.
They went to Mexico for their honeymoon and returned to Syracuse to continue their healthy lives together. They provided tips for others hoping to lose weight.
1. Find something inspirational to motivate you.
When it felt tough in the gym or the number on the scale didn't move, Andrea focused on a mantra that kept her motivated.
"There were days toward the end where I was like 'I'm done' and I just remembered that I have a goal that I needed to reach," she said.
2. Have someone hold you accountable.
While the Browers had trainers keeping them focused, they also encouraged each other.
"We hold each other accountable. And we know each other so well. She's been through the same thing that I have been through," Brower said.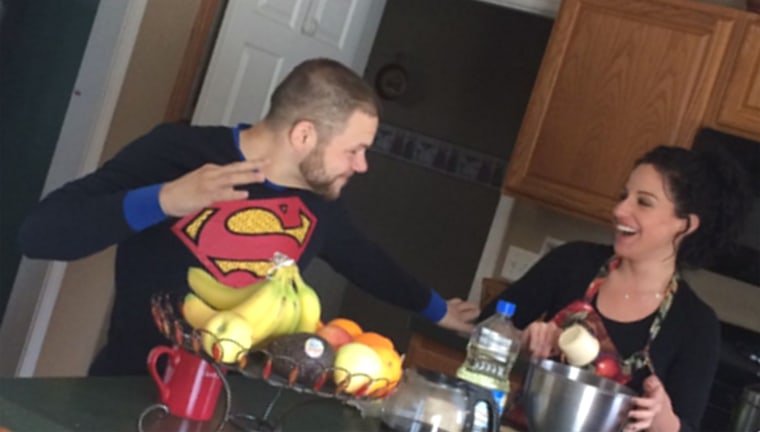 3. Make your health a priority!
When the couple became serious, they talked about their hopes and goals. And during this conversation, Brower stressed that working out would always be an important part of his life.
"I need to work out to keep healthy for me, her, and our marriage," he said.
Not surprisingly, Andrea agreed.
For more inspiring stories, check out our My Weight-Loss Journey page.
RELATED:
5 steps that helped this mom lose 171 pounds in a year
'Biggest Loser' creator offers 'Big Fat Truth' about keeping weight off