Losing weight is tough. It requires commitment, motivation and a whole lot of determination. It's easy to fall off track and it's even easier to quit altogether.
But that's not always the case: Meet six inspiring people who individually lost over 100 pounds in mid-life, and have been able to maintain their weight loss over time.
1. Rich Diffenbach lost 200 pounds in a year.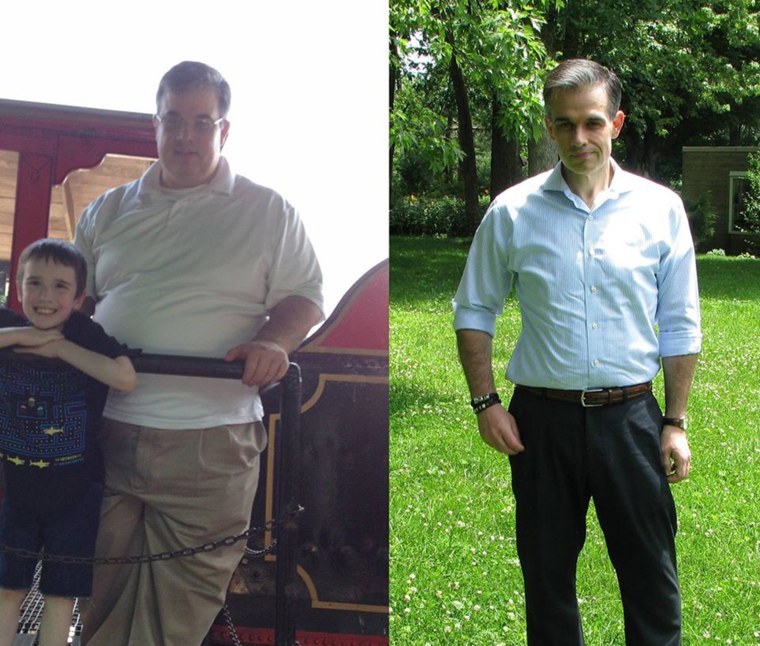 Rich Diffenbach, now 42, was healthy as a kid, but that all changed when he went to college — for him, the freshman 15 was more like 50 pounds. He continued to struggle and eventually his weight ballooned to 350 pounds. He and his wife, Heather (pictured below), teamed up to motivate each other to lose weight — and it worked! Diffenbach lost 200 pounds in a year.
RELATED: See how these 'Joy Fit Club' members lost over 100 pounds each — and kept it off!
Today, he is involved with Tweens Nutrition and Fitness Coalition, an initiative in Kentucky aimed at making healthy eating and fitness accessible to kids.
His advice: "Hopefully people can look at me and say, 'If that guy can do it, I can too!'"
2. Heather Dieffenbach lost 100 pounds in a year.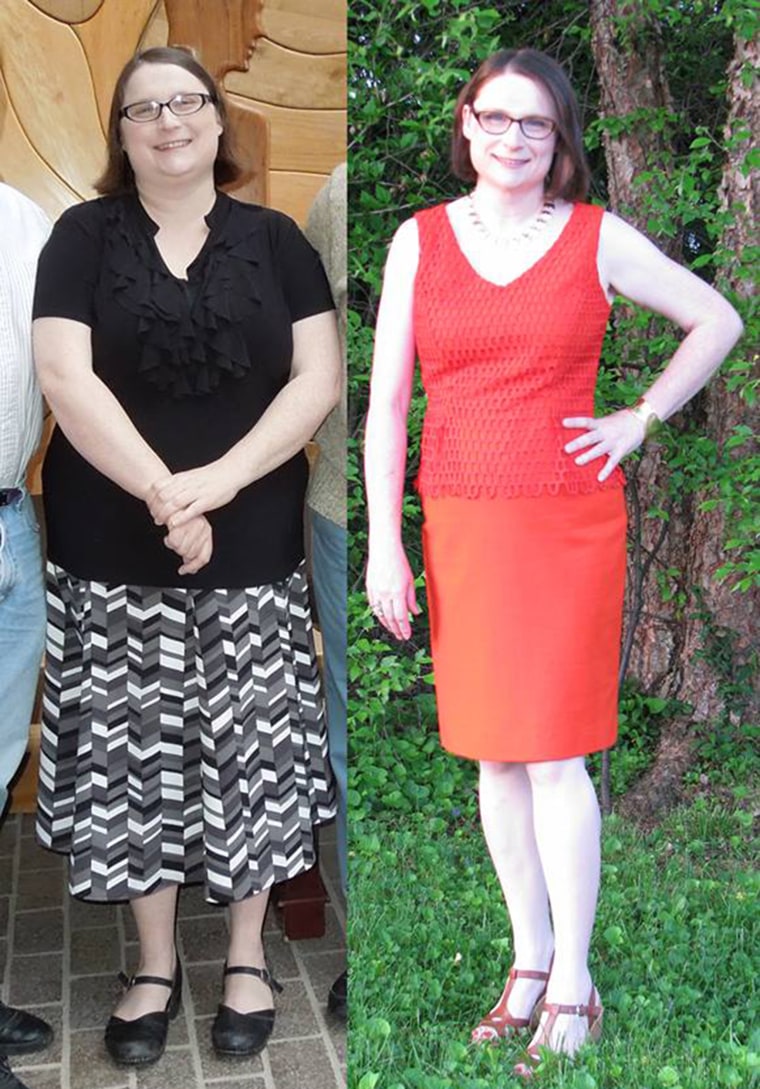 Heather Diffenbach, now 43, had been a healthy eater until she went to college and was eating a lot of fast food and pizza. Thanks to motivation from a co-worker and support from her husband, she lost 100 pounds!
How'd she do it? Greek yogurt with bananas every day for breakfast and lighter dinners consisting of four ounces of lean protein and one side of vegetables. She also doesn't beat herself up, "It's just one bad meal, nothing more, nothing less," she told TODAY.
RELATED: 7 steps that helped this woman lose 225 pounds at age 63
Another gem of wisdom she shared: "I never regret making the healthy choice."
3. Jennifer Butters lost 275 pounds.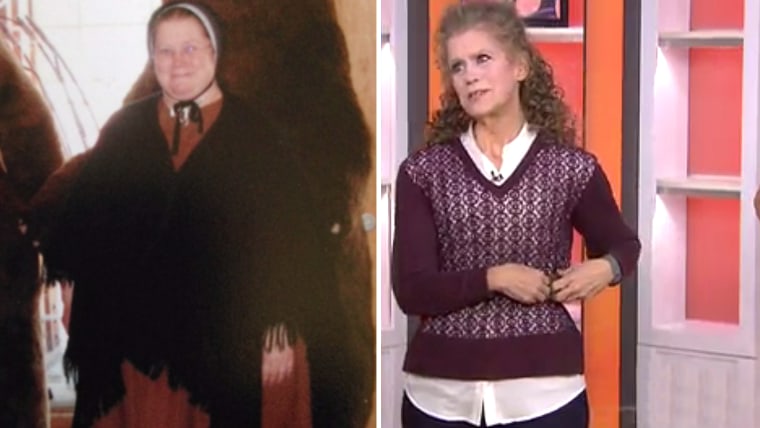 Jennifer Butters, now 51, started gaining weight with the birth of her first child. After having two more children, she continued to put on the the "baby weight," and never got rid of it.
A few years ago while out to dinner with her family, the waiters had to look for a special chair to hold her. She was mortified and upest — and vowed to make a change. At that point, she weighed 410 pounds. Today, she has lost 275 pounds and 27 inches. She feels and looks great — just watch the clip below!
4. Michelle Ferraro lost 180 pounds.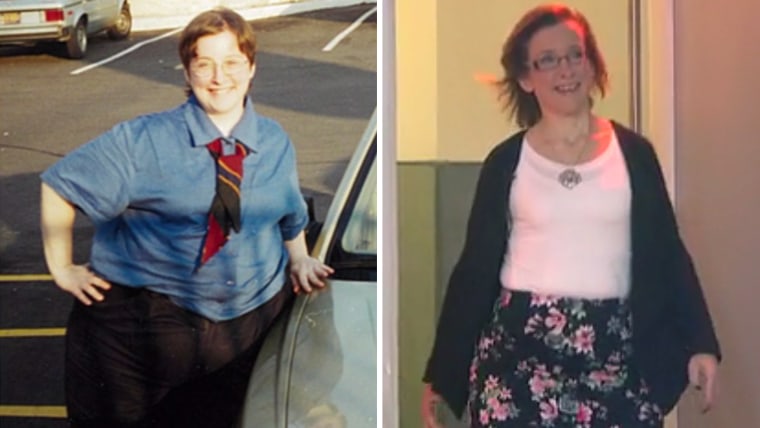 Michelle Ferraro, now 42, is a registered dietitian and knows everything there is to know about calories and nutrition. Yet, up until four years ago, she wasn't practicing what she was preaching. When her weight jumped up to 315 pounds, she knew it was time to get serious.
RELATED: Musician couple lose a combined 250 pounds
She started exercising and eating healthier and lost 180 pounds in four years. Today she runs half marathons and competes in triathlons in her spare time. "I live at the gym," she told TODAY with a smile.
5. Dan Hall lost 172 pounds.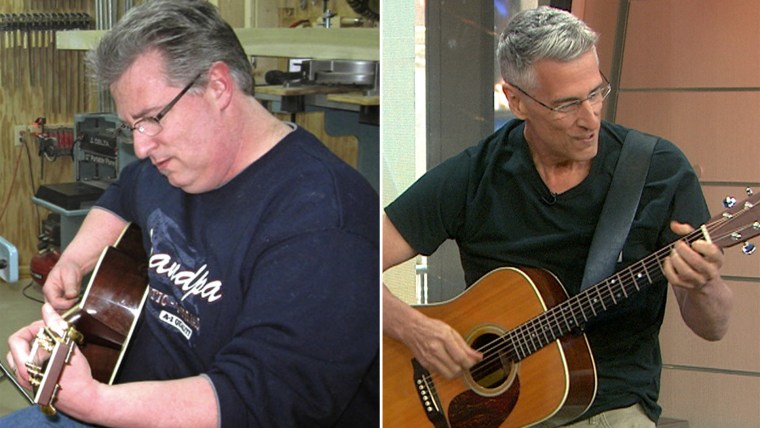 Dan Hall, now 58, had a health scare several years ago: His heart stopped working. At the time, he weighed 298 pounds and decided to make a change.
RELATED: 10 small food changes that may make a big difference in your waistline
By walking, doing push ups, splitting and hauling wood, Hall has lost over a hundred pounds and now weighs 172 pounds.
His tip for people in the same position: Find your motivation. "Figure out why you want to lose weight or get in shape," Hall advised. "Really dig deep here — try to come up with reasons beyond 'I want to wear a smaller size.' Maybe you want to be around to enjoy your grandchildren or you are hoping to reduce your risk for heart disease, which runs in your family. These reasons will help you stick with it when you're tempted to go off track."
6. Sean Anderson lost 275 pounds.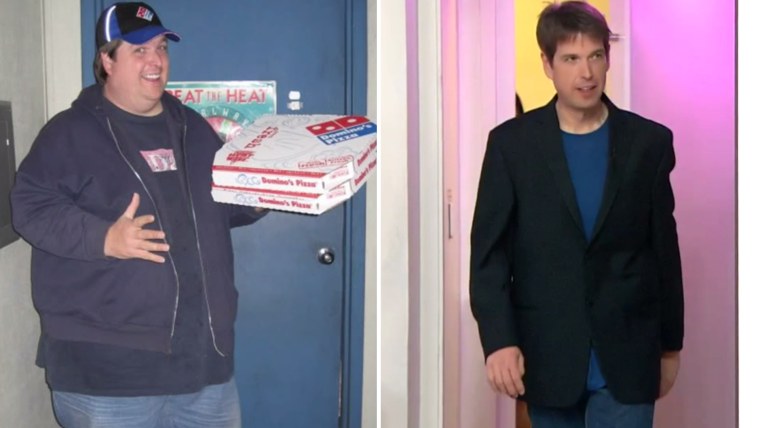 Sean Anderson, 44, at 13 years old he weighed 300 pounds, at 19, he weighed 500 pounds. After being denied a job opportunity because of his size, he decided to take control of his weight.
He gave himself a calorie budget and the weight started to fall off. He lost 275 pounds, but ultimately gained 100 pounds back. The second time around, he focused on changing his mindset and motivation.
"I knew I had to do things differently. One of the things I did was give up refined sugar," Anderson told TODAY.
He also found ways to hold himself accountable. "I have a blog that I maintain daily and I use my Twitter account to post what I eat every single day," Anderson said.
Searching for more inspiration? Learn more about the Joy Fit Club.