Millions of Americans are following the paleo or the Mediterranean diet plan. But what foods do these popular diet trends permit, and how do you know if one is right for you? (Hint: One allows wine!)
The paleo, or paleolithic diet, is based on the food of our ancient ancestors, while Mediterranean-style eating stresses fruits and vegetables, legumes and whole grains, and allows wine — in moderation.
"When it comes to the Mediterranean diet, we're talking about eating primarily plant-based foods," TODAY nutrition expert Joy Bauer said on TODAY Wednesday. "Using olive oil instead of butter, limiting red meat to a few times a month and eating fish and poultry weekly."
"The paleo diet is a bit more restrictive," Bauer added. "It wants you to eat all the lean, healthy proteins, but cuts out grains, beans, dairy, added sugars and processed foods."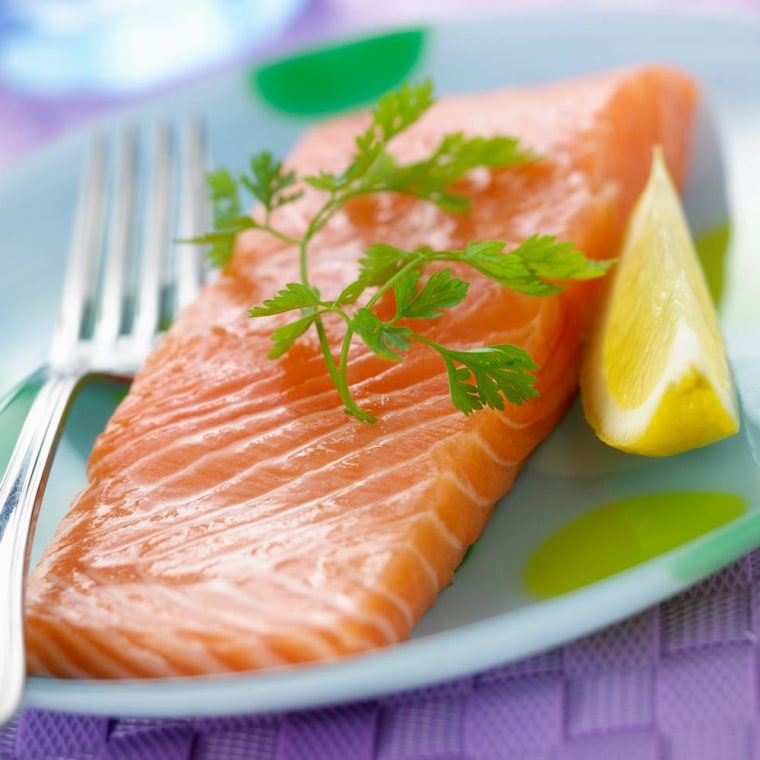 TODAY is exploring popular eating plans like paleo and Mediterranean as part of its "Secrets of Diet Trends" series.
Gluten-free and juicing: Are these diet trends right for you?
According to the United States Department of Agriculture, the dietary guidelines for Americans say a healthy diet is one that emphasizes fruits, vegetables, whole grains and low-fat dairy, and includes lean meats, poultry, fish, beans, eggs and nuts. A healthy diet is low in saturated fats, cholesterol, salt and added sugars.
Want to try a meat-free life? How to make a vegan diet work for you
So how do the trendy plans stack up?
"There is a lot of scientific research behind the Mediterranean diet's heart-health benefits as well as a reduced risk of cancer and incidence of Parkinson's and Alzheimer's," NBC News medical contributor Dr. Natalie Azar told TODAY.
Caveman comfort food! 5 paleo recipes for popular dishes
The diet is flavor-packed and incorporates the basics of healthy eating. But with limited information on how to eat every day, it's easy to go overboard on the calories — and end up gaining weight.
When it comes to paleo, Bauer says, there's no calorie counting or portion control. "Because there's a cult-like following, there's a lot of online support," she said.
But the very restrictive nature of paleo makes it easy for people to start off strong, but they may soon lose interest.
And, and Azar notes: "One limitation of the paleo diet is the omission of dairy, and calcium of course is important for bone health and prevention of osteoporosis."
The bottom line: What's best for your body isn't always easy.
"When you're thinking about your general health as a whole, it's important to find a diet or meal plan that you can stick with and includes just about everything in moderation," Azar says.
TODAY.com contributor Lisa A. Flam is a news and lifestyles reporter in New York. Follow her on Twitter.