Diana Johnston and Dana Smith will have something extra special to celebrate on Mother's Day: The mom and daughter have lost 110 pounds together.
Each woman is 55 pounds lighter after Smith started a quest to lose weight last summer and Johnston joined her last fall.
"My mom kept seeing my weight come off and it just kept coming off and pretty soon, she was not having it and she jumped [on board]," Smith, 41, who lives in Everett, Washington, told TODAY.
"I was just so unhappy with myself and the weight. My knees hurt, everything hurt. I can't believe how much better I feel. Just amazing," Johnston, 65, who lives near her daughter, added.
The women, who are both 5 feet 7, said their weight gain started after they began having children. Smith reached 230 pounds after hectic mornings with her kids meant she'd skip breakfast, then end up on the couch and gorge on food because she was so hungry. She doesn't eat meat, so she'd overload on carbs like pasta, chips and cereal.
Meanwhile Johnston reached 265 pounds, blaming her sweet tooth on the gain. "She was bad… (sugar) was her thing," Smith said, recalling that her parents could buy a whole party-size cake and eat the whole thing over a couple of days.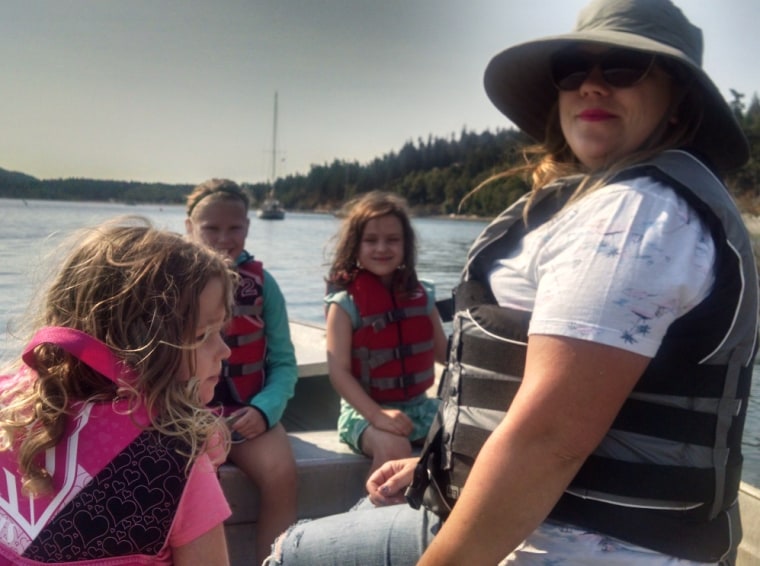 Last July, Smith was fed up with being overweight and out of shape. Her husband loves hiking, but she was unable to keep up and embarrassed to show him she was out of breath. She bought a Fitbit, started hiking with her kids and began focusing on portion control. Today, she's a pro on the trail.
"I just fell in love with hiking. It's one of the things we're doing as a family now — it's a reward, it's really cool to be able to do that and not be out of breath and dying," she said.
For more inspirational stories, check out our My Weight-Loss Journey page
Johnston was inspired watching her daughter get fitter and slimmer. But as she visited her grandkids, she noticed Smith wasn't asking her to take them anywhere because she knew it would be too hard for her mom with the extra weight.
"I wasn't able to participate and I decided I can't do that. I'm only 65, I'm not old. I don't want to be an old cripple sitting in a chair, unable to get out of it," Johnston said. "I just decided that's it."
With the two women encouraging each other, the quest to slim down became easier. Here's how they lost the weight:
1. Portion control is everything
Johnston and Smith simply started eating smaller amounts and decided to stop eating as soon as they felt full. Paying attention to calories matters: Go for half a burger, instead of the whole thing. Limit yourself to one ladle of chili.
"We still eat things that we want to eat, we just eat less of them," Smith said. "My husband will still make us pizzas, but he'll make us little tiny, skinny ones."
RELATED: Join the Drop 10 TODAY Challenge!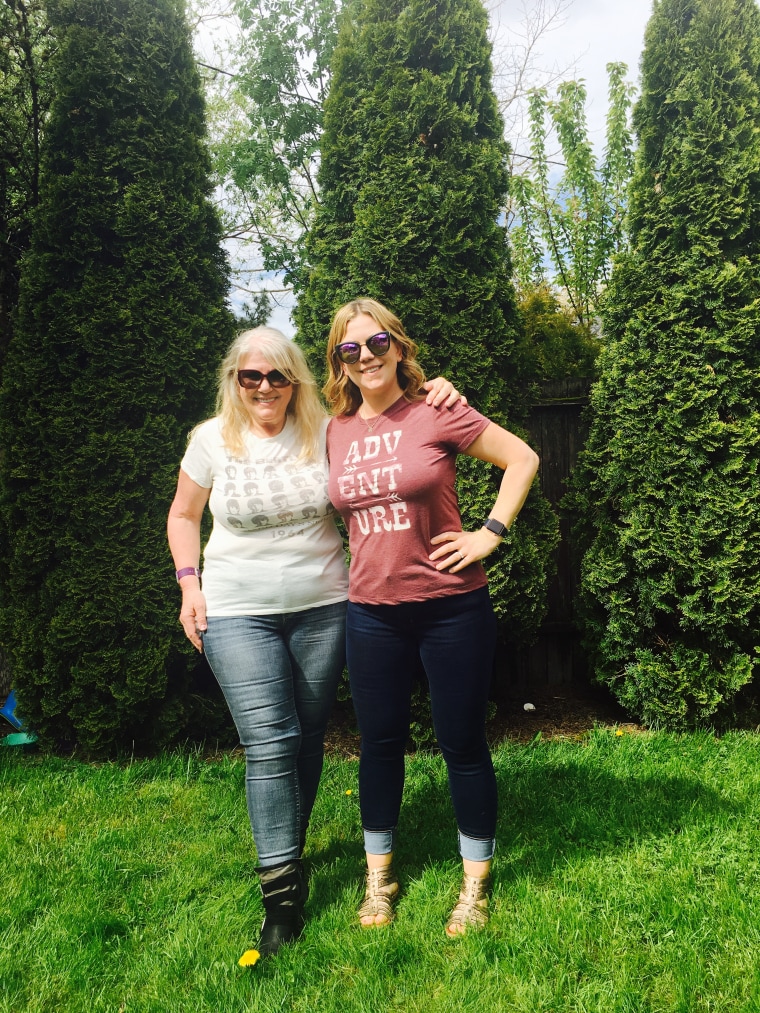 2. Slowly cut down on the sugar
Johnston, who always had that big sweet tooth, gradually began letting go of sweets. Now, she's cut most sugar out of her diet and says she doesn't miss it: The cravings just stopped.
"I just don't have that desire for it," she said. "I feel so much better, now I love shopping for clothes. I look better, I feel better, I'm happier — it just changes everything."
Smith was impressed: "I would have never thought she would have given up sweets."
3. Watch those snacks
At one point, Johnston complained that she wasn't losing weight. She told Smith was only eating "a couple of pretzels," but then realized she was probably eating five handfuls of them.
The lesson: If you want some pretzels, count out seven or eight, take them out of the bag and then put the bag away. If the bag is open, you're going to reach in it again, Smith warned.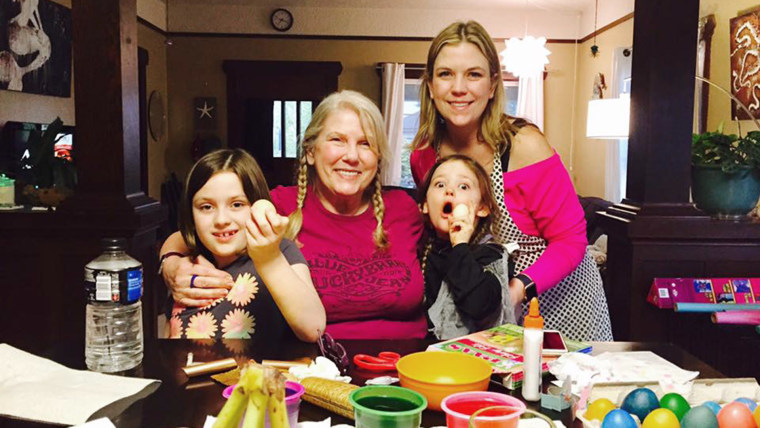 4. Eat breakfast and don't eat at night
Smith, who used to always skip breakfast, now makes sure she doesn't leave the house without a good morning meal.
For Johnston, the big rule is eating nothing after 7 p.m.: "I go to bed and I'm kind of hungry and that's good."
5. Experiment with exercise
Besides hiking, Smith has been exercising at home Monday through Thursday with 30-minute workouts on DVDs. Johnston doesn't like to exercise, but she aims to take at least 10,000 steps a day, whether through walking or marching in place.
"You could just see the light come back when her knee pain started going away," Smith said. "Something as simple as moving and losing some weight can —"
"Make so much difference," Johnston finished the sentence.