When Jacqueline Gilmore-Jackson's mother passed away, she turned to food for comfort. It wasn't uncommon for her to snack mindlessly and eat at odd hours, even enjoying dinner at midnight. Since that sad time in 2010, her weight slowly increased.
It wasn't until she saw a note from her doctor that she realized her health was in danger.
"I saw on the chart 'obese' and my feelings were hurt," Gilmore-Jackson, 48, of Wilmington, North Carolina, told TODAY. "When I think of obese, I think of people who are really, really large."
Her doctor told her that even though her cholesterol and blood pressure numbers were normal, that wouldn't always be the case if she didn't make some changes. Then, she saw a picture of herself and felt even worse. At the time, she was 5 feet 8 inches tall and weighed 252 pounds — and she didn't recognize herself.
"I remember being so down and I thought 'What happened? How did you get this way?'" she said.

RELATED: How this woman lost 183 pounds by following these 5 steps
It was December 2015 when she realized she needed to lose weight. She started by making small changes, cutting sodium and sugar and buying an activity tracker to count her steps. Gilmore-Jackson thought she was active, but she soon learned that she only averaged about 2,000 steps a day, a little less than a mile.
In March, she applied to participate in the Woman's Day Live Longer and Stronger Challenge. The magazine selected five women from across the country to receive nutrition and exercise counseling from Joy Bauer and guidance from experts at Mayo Clinic to lose weight and improve their health.
Gilmore-Jackson never thought she'd be selected, but she committed to changing her habits no matter what. When she learned she would be part of the program, she felt thrilled.

"I just couldn't believe I actually got accepted," she said. "I really needed that. I needed something to motivate me."
She believes the tips she learned from being in the program helped her. Having a support group she could talk with kept Gilmore-Jackson motivated and engaged. In the first month, she dropped 12 pounds. After eight months, she is down 68 pounds.
RELATED: Mom gets real about weight loss: Here's how she shed 90 pounds in a year
"I was just so impressed because in the past it took me longer," she said. "We had accountability to get me where I needed to be."
Gilmore-Jackson shares some tips she learned in the program and from her own experience that helped her lose weight.
1. When you're stressed, turn to exercise instead of food.
For most of her life, Gilmore-Jackson used food when she felt sad or stressed. Recently, her company went through a round of layoffs, but instead of eating, she walked.
"I took a deep breath and I walked around the campus three times and when I came back, I felt better," she said. "I didn't have the desire to eat."
RELATED: 5 foolproof strategies for dealing with cravings
2. Build activity into your day.
Every hour an alarm goes off on Gilmore-Jackson's pedometer and she walks for three minutes. She arrives at work early so she walks for an extra 20 minutes. Building workout time into her schedule keeps her active and reinforces healthy habits. On average, she takes 15,000 steps a day.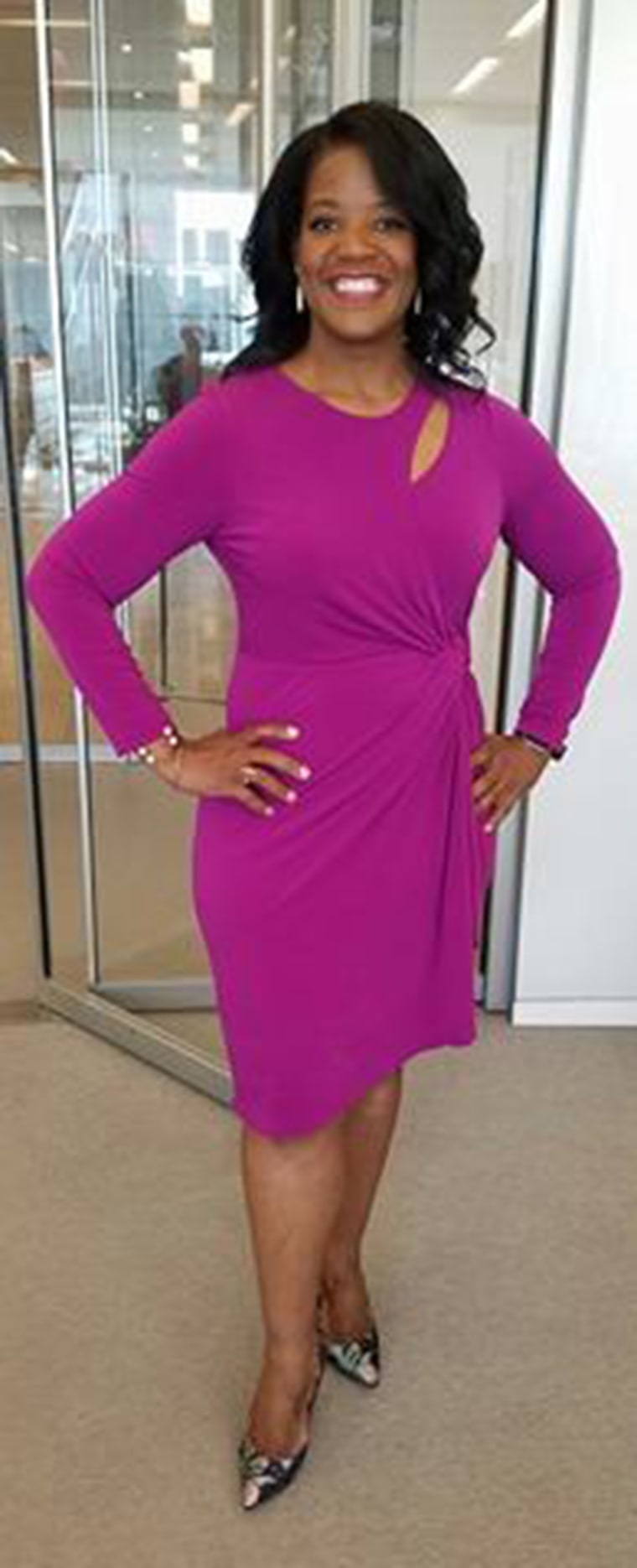 RELATED: Weight-loss success: Woman loses 200 pounds thanks to dog
3. Keep track of food measurements.
When Gilmore-Jackson cooked, she'd just toss a dash of salt or sugar in her food. She had no idea that she was using way more than a serving. Her teaspoons were more like tablespoons.
"I was eating two or three times more than I was supposed to be eating," she said.
Now, she measures everything and knows she's eating proper portions.
4. Make small changes.
When Gilmore-Jackson first started her weight-loss journey, she simply cut sugar and salt. Then, she started eating more fruits and veggies. Then, she started drinking 16 ounces of water before meals. Making these changes slowly helped her lose weight and build good habits.
5. Just do it!
"Start today. Don't say Monday, don't say tomorrow," she said. "There is something you can do today, drink more water, go for a walk."
For more weight-loss inspiration, check out our My Weight-Loss Journey page.