The 5-year-old boy who inspired supporters to wear yellow to show solidarity before his second bone marrow transplant is "doing better" but faces "potentially rough times ahead," according to an update posted Monday.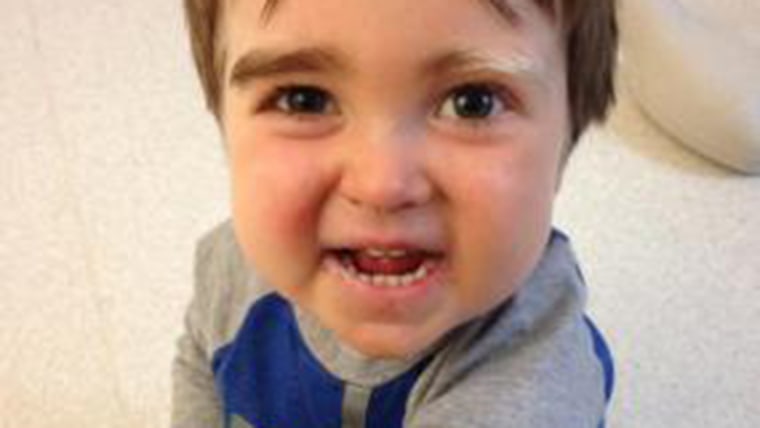 Seth Lane of Northamptonshire, England, has been battling severe combined immune deficiency (SCID), the so-called "bubble boy" disease, which stunts his ability to fight illness and prevents him from leaving his hospital room. He became an Internet sensation after his YouTube video, posted March 11, made a plea for supporters to #WearYellowForSeth on March 27.
That video, which has collected almost 600,000 views, prompted actor Ashton Kutcher, the official "Sesame Street" Twitter account and many other social-media users to wish Seth good luck.
Since Seth had to fight through additional health problems, surgery slated for late March was rescheduled for May 1.
On Monday, a Wordpress blog and a public Facebook page dedicated to Seth's fight posted an update attributed to his mother, Leanne.
"Well he is ok, he is doing better than [I] had expected so I am struggling to stay realistic," she wrote. "We still have potentially very rough times ahead. Nothing has changed in terms of risks and expectations, but he is not critically ill which is what I had prepared myself for."
The day before the surgery, Seth's father, Nik, had his bone marrow cells harvested, according to the blog. Hopes are that those cells will take to Seth's immune system and release white blood cells that would help him fight off health threats on his own.
"The cells are in, but they are not home and not working yet," Leanne wrote.
A previous bone-marrow surgery wasn't successful, as those transplanted cells turned against him, according to the British newspaper The Mirror.
Even treatment beyond the surgery can be risky, as some kinds of medication can pose a threat to Seth's kidneys and are only administered if "absolutely necessary," she added. He's on morphine to help him cope with fever, swelling, pain, discomfort and chemo-related mouth ulcers, she wrote.
"At the moment he is sleeping most of the day, only having approximately two hours of awake time per day in half hour stints," Leanne added. "He is getting tired quite easily. When he is awake, however, he is content. He has played and did some drawings today and yesterday."
The family is trying to take it "day by day," hoping white blood cells will start to fight for Seth on or around May 10.
"Seth says that Daddy's magic is still finding its home," Leanne wrote, "so [Seth] will feel better soon."
Follow TODAY.com writer Chris Serico on Twitter.