Chest tightening. Uncontrollable shaking. Feeling like you're breathing through a tiny straw.
These are just some of the ways that 17-year-old Zach Crites experiences anxiety.
Crites' mom, Allison Heber, noticed that he had a higher level of anxiety when he was in elementary school.
"His attendance in elementary school was abysmal," Heber told TODAY. "And it was because he would wake up in the morning and be so anxious that he would throw up. Or he would throw up at school from anxiety and they would send him home."
Along with anxiety, Crites struggled with agoraphobia to the point where he felt uncomfortable being in any space outside of his bedroom.
"Even using the bathroom ... I would run there, run back," Crites told TODAY.
He began to see a therapist in seventh grade. "It definitely helped," Crites told TODAY. "Only, seeing somebody for an hour once a week isn't always enough."
Heber searched for other treatment options for Crites. During the summer of 2017, he attended a 90-day program at Mountain Valley Treatment Center in New Hampshire. The mission of the center is to help adolescents cope with obsessive-compulsive disorder (OCD) and anxiety disorders. He made notable progress towards learning to manage his anxiety during that time, but Heber was torn about whether or not he'd be able to return to his normal school.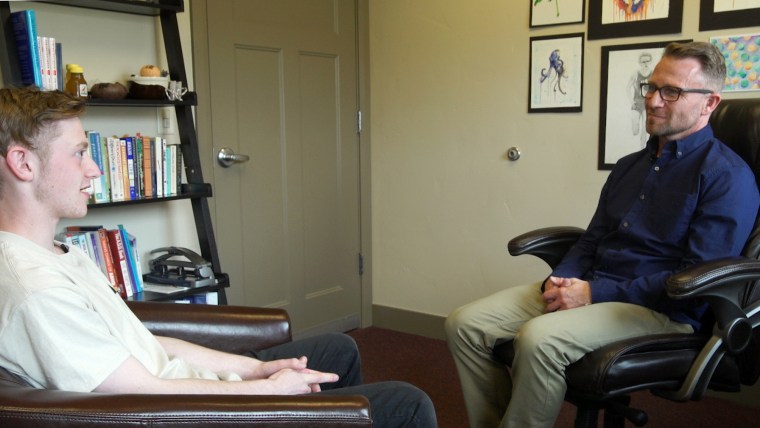 "He learned a ton of skills at Mountain Valley. But he hadn't consolidated them," Heber said. "To expect him to take what he'd learned and apply it in the real world here, felt unrealistic."
She looked for additional treatment options for Crites after he left Mountain Valley. "When I went to WayPoint, it was like, 'This was it.' There was no question in my mind that if he were gonna go somewhere, that would be the place."
WayPoint Academy is a state-licensed therapeutic boarding school and residential treatment center located in Huntsville, Utah, that focuses on the treatment of anxiety in high school aged boys.
"I think this group is really underserved," WayPoint co-founder and clinical director Mike Bulloch told TODAY. "There's a lot of young men in this world that are struggling with anxiety, and unfortunately, they're often times placed in an environment where they're working with other kids that are dealing with more externalized kind of problems ... we needed to create this to support our young men who are dealing with these kind of issues."
On average students are enrolled in the school for around ten months. They attend classes, cook, work in the garden and even tend to the campus' chickens, but the biggest focus is therapy. Students meet with their individual therapist three times a week and participate in group therapy three times a week.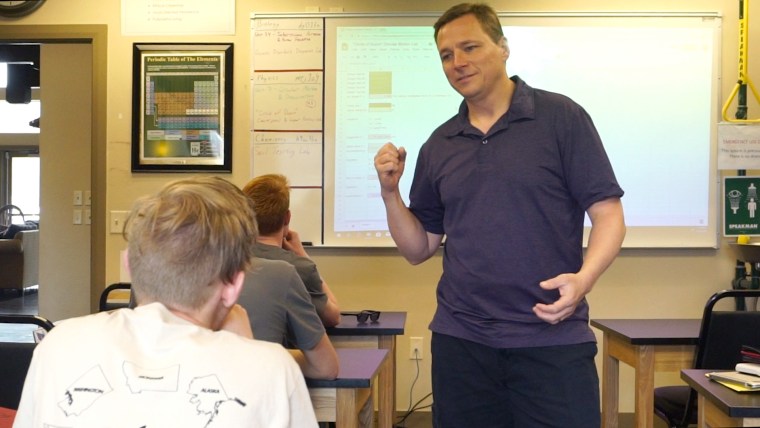 "You're dealing with emotions, how to deal with those emotions, and on top of that you have school," Crites told TODAY.
"It's a long process. You don't deal with the stuff that we're dealing with here overnight or in a week. It's a very long-term thing and you have to stay engaged that whole time."
In addition to traditional sit-down sessions, therapists at WayPoint also use exposure therapy to help the students increase their distress tolerance. This approach involves deliberately confronting situations that trigger anxiety, while being supported by their therapist, to practice the techniques and tools they learn in therapy.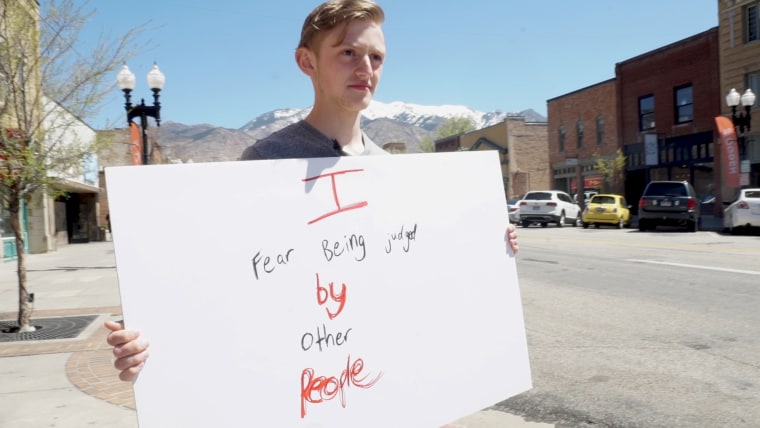 "They learn that they can be in the presence of fear and sit all the way through the experience and come out on the other side and find, 'I'm okay,'" Crites' therapist Bryan Wilde told TODAY.
"I think a lot of people think that the goal with anxiety is to eliminate it," Wilde continued. "And it really isn't. The goal with anxiety is to be able to take it as it comes, because you can't control it from coming."
"Anxiety isn't the end of the world," Crites told TODAY. "Some people think anxiety is just, you're not sucking it up and not muscling through it. But in reality, it's something in your brain that you can't control all the time."
"I feel very lucky to have ... found WayPoint," Crites said. "I think it is definitely setting me up to be able to deal with this for the foreseeable future."
"The work with anxiety never goes away. But it becomes more and more faint and less noticeable the more you work on it."