Captain Cure. Sky Dancer. Speed Boy. Super Shiner.
No, they're not the names of the characters in the latest superhero blockbuster — they're kids with cancer. In other words, real-life superheroes. And TODAY recently got to see them transform into their superhero alter egos, costumes and all, thanks to students and faculty from the Fashion Institute of Technology in New York City.
"My superpower would be to cure cancer ... by giving children candy, and the candy has a medicine to cure cancer immediately," Aiden Cintron, 9, who has leukemia, told TODAY's Hoda Kotb.
With help from designers at FIT, he dreamed up Captain Cure, a superhero who wears a shiny blue suit and blasts magic cancer cures from his candy gun.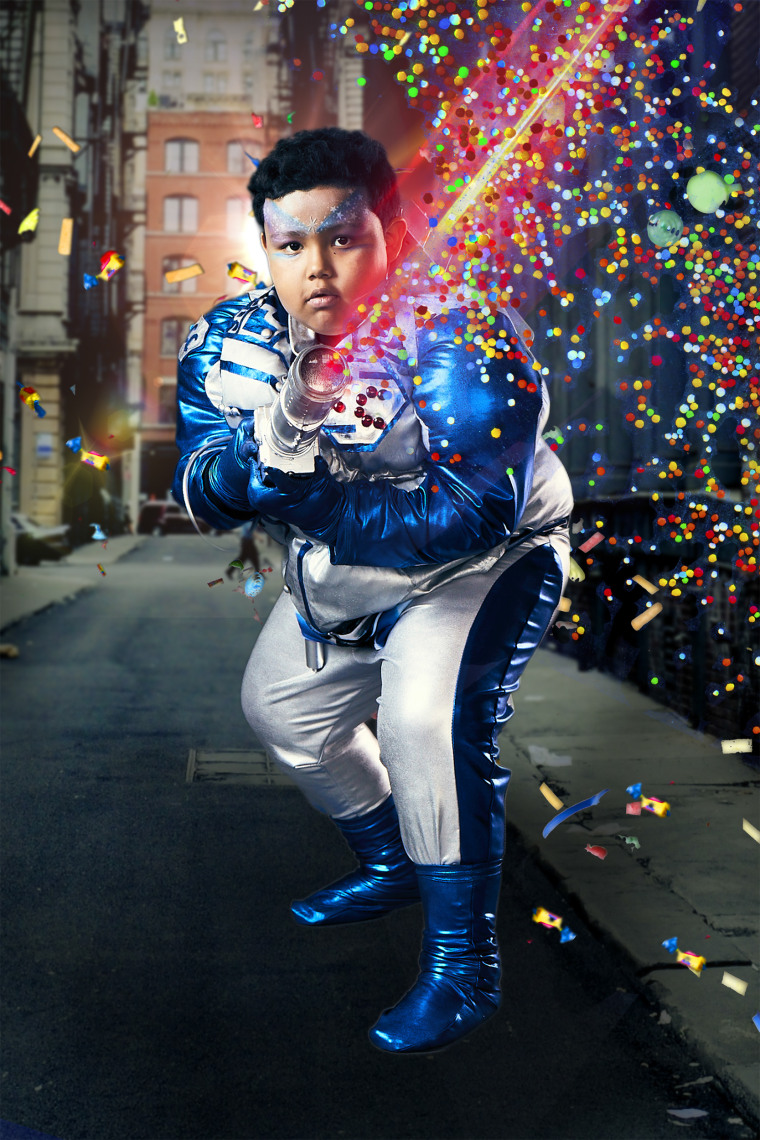 "My superhero is not here to hurt or scare anybody," Aiden said.
Mahlai Clark, 5, came up with Sky Dancer, a superhero who dances on the clouds, changes the weather and stops crimes. Kevin Miller, 4, became Speed Boy, a superhero in a red-and-blue suit, who can sprint like the wind. Chloe Mitchell, 7, is Super Shiner, whose golden light helps her see in the dark, so she can fight bad guys.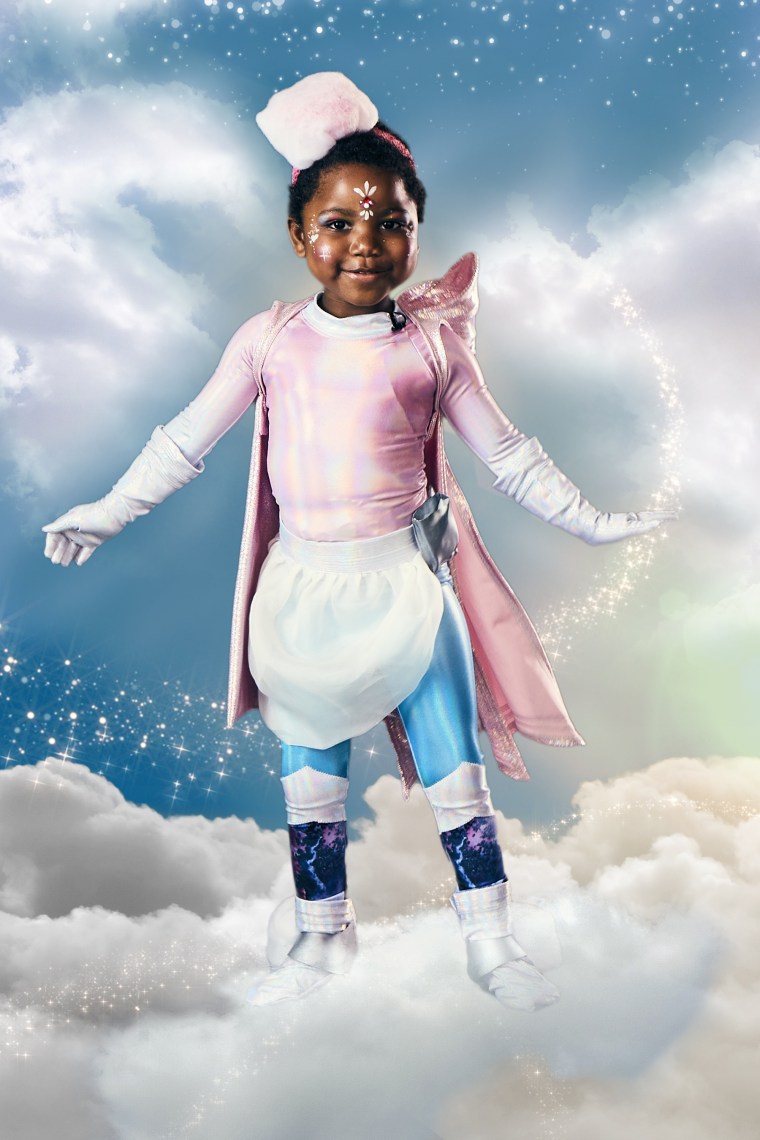 The children, all patients at NYU's Hassenfeld Children's Hospital, worked with graduate students from FIT's fashion design program to perfect every detail of their costumes, looking at sketches and computer renderings to make sure the final look was exactly what they wanted.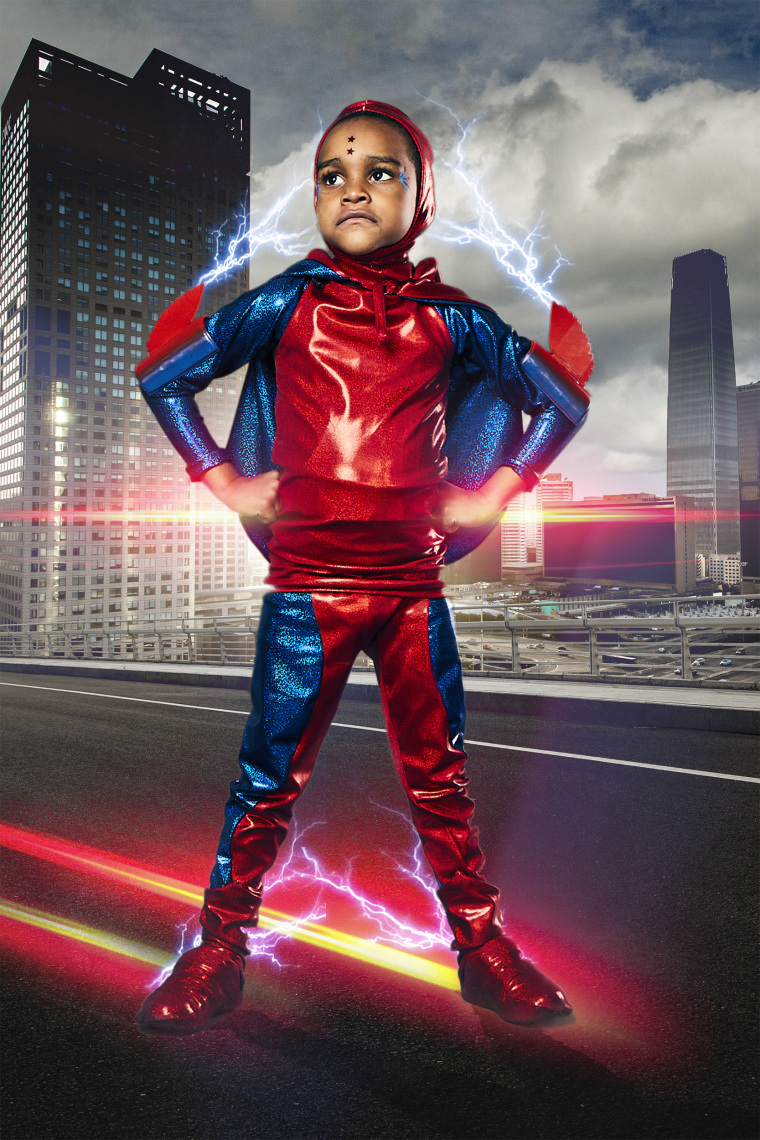 There was even a professional photo shoot, done by celebrity photographer Victoria Will. She captured the children in full costumes and makeup, assuming their superhero stances: leaping across the room, pumping their fists in victory or slicing a sword through the air.
Faculty members from FIT also designed a striking group shot — we don't blame if you if you mistake it for a movie poster!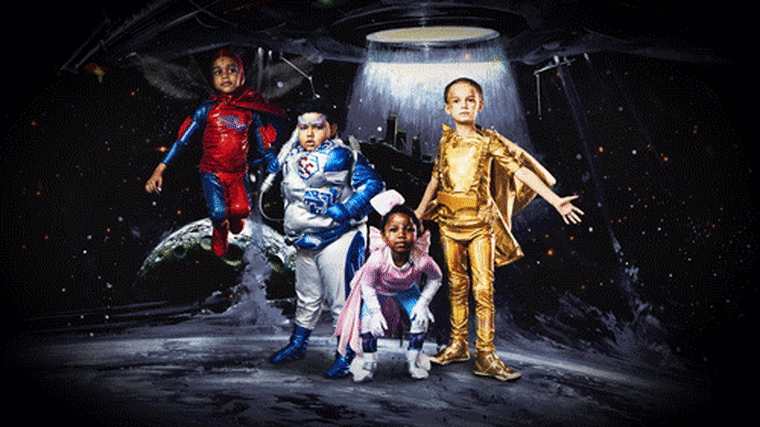 Their final looks were revealed Wednesday on TODAY, and they're nothing short of magical. The kids' families say their superheroes are simply extensions of who their children really are.
"Anybody who knows Chloe will say, right off the bat, that she's like a rock star," Erin Mitchell, Chloe's mother, said. "She's strong and she just takes everything and deals with it. She's a warrior. People say it all the time to me."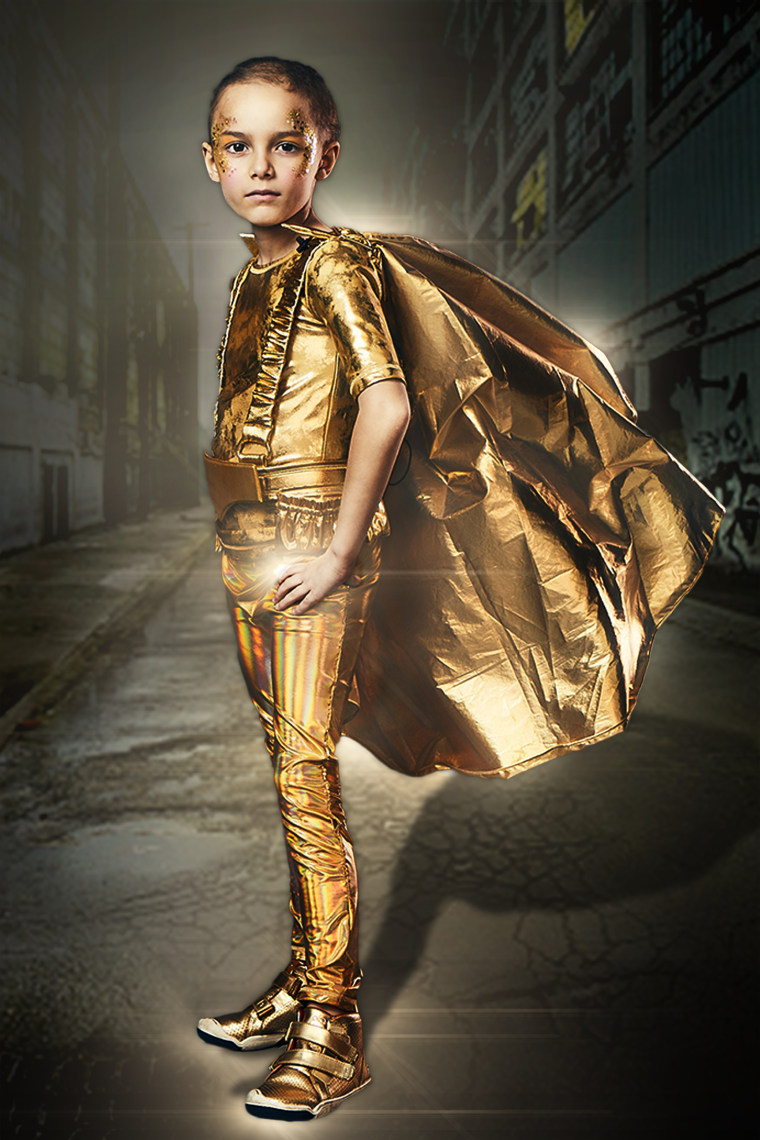 Tanya Clark agreed, saying her granddaughter Mahlai's costume perfectly suits her.
"It could be the saddest situation and she just has the ability to turn it into something positive," she said. "That's really her. She really is her superhero."
We're rooting for these little fighters!