Got a first date on your calendar that you're anxious about?
Relax, advised New York-based relationship and etiquette expert and author April Masini. "Dating is a process, and first dates are great opportunities to meet people and get to know them enough to decide if you want to go on a second date."
Of course, first impressions are important, says Masini, host of the online relationship advice forum Ask April. To help you have fun without a blunder, she's shared a list of six common first date mistakes and how to avoid them.
1. Dressing too casually — or too formally.
Most of us know dressing like a slob on a date sends a bad message. But some people err by dressing up too much. Wearing a suit is great if you're off to the orchestra, but if you're just meeting for coffee? That suit will indicate an absence of social intelligence, according to Masini. "What you wear telegraphs your ability to navigate social scenes," she said.
RELATED: 17 things you never knew about kissing
2. Bringing a chaperone or a wingman.
Nervousness is no excuse to bring a third person as security. "It's rude — and it's not in the spirit of first dates," said Masini. Bringing a third wheel keeps the two of you who are supposed to be on the date from getting to know each other. If you met your date online and have safety concerns, do an extensive Google search, and meet in a public place — not one of your homes, advised Masini.
3. Getting out your selfie stick.
"Unless the two of you are on a photography safari through the city or country as a first date, there is no reason in the world for a selfie stick," Masini warned. You should be focused on talking to each other and deciding if you'd like a follow-up date, not on documenting the date.
RELATED: The reason why men marry some women and not others
4. Drinking one (or three) too many cocktails.
Limit yourself to two drinks. "It's a great way to make sure you're present and not loosening inhibitions beyond what is appropriate or useful," she recommended.
If you're drinking and your date isn't? You may not get a second date.
"If you feel you can't get through a first date without being hammered, consider getting a few cats and Netflix, HBO, and AmazonPrime to occupy your weekends," Masini said.
5. Adding your date on social media.
Adding your date on Facebook or following them right away on Instagram is presumptuous. It presumes an intimacy that may not actually be there, and it also makes it harder to gauge the progress of the relationship.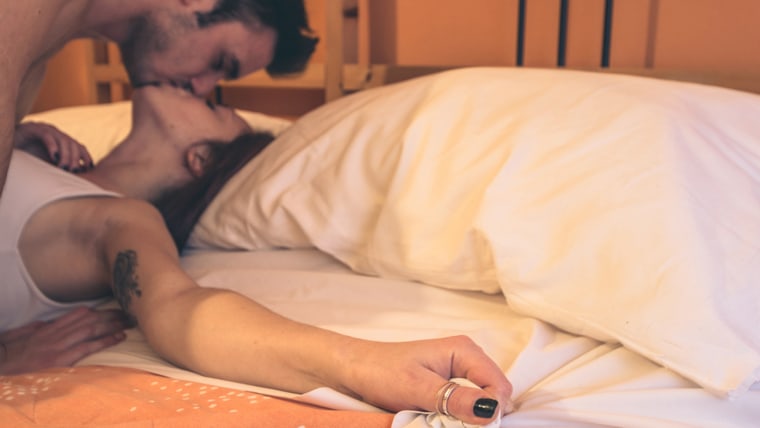 6. The big no-no? Sex on the first date!
He's hot. You're hot. Why not? Well, not so fast. Sex clouds your thinking. "When you have sex with someone, the relationship really shifts focus and becomes about doing it again —the sex, not the date," said Masini. Any clarity about this person being a future partner goes out the window, in most cases.
If the initial chemistry is that great, see if it's still there on a second or third date. "You'll be much more able to talk about your deal breakers (kids, careers, geography, religion, politics) when you're not trying to think about whether your bikini wax is up to date, or your home isn't littered with dirty laundry," Masini said. Most importantly, remember to be yourself!