Offering young children a healthy school lunch doesn't mean they'll eat it.
While nearly 7 out of 10 school kids put a vegetable on their lunch trays, only about half of them took even one bite of it, according to a new study of 274 kindergarteners through second-graders at 10 New York City public schools.
But reducing noise and making other changes to the menu and cafeteria environment can make a big difference, suggests the study from the Johns Hopkins University Bloomberg School of Public Health.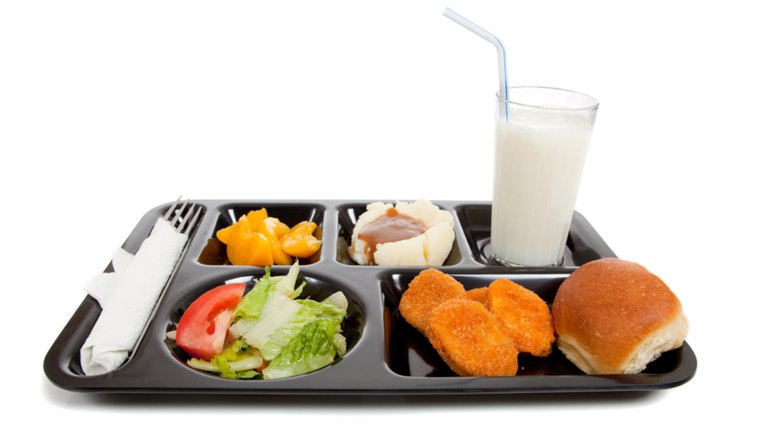 "I was surprised by how much of an impact environmental factors had on healthy eating," lead author Susan Gross, a research associate at the university, told TODAY.
These young students were much more likely to finish their veggies when the cafeteria was quieter and to consume more of all their food if a teacher ate with them in the cafeteria, the lunch period was longer, and their food was cut up.
"If you're a first-grader and you've recently lost most of your teeth, it's very hard to eat a whole apple," says Gross.
A study of middle-schoolers last year estimated that students could waste as much as $1.2 billion annually of their school lunches, which have been overhauled in recent years to be more healthy. Students threw away almost half of their fruit, three-quarters of their vegetables and a quarter of their milk.
Gross adds, "There are plenty of studies out there showing how important good nutrition is to learning, so if we want our children to be ready to learn, then the cafeteria environment is incredibly important."