To get everyone in the mood this Valentine's Day, Hoda Kotb worked with The Knot and Ingrid Michaelson to create an original video featuring couples who know what long-lasting love is all about.
Called "Little Romance," the video features 41 couples who have been married over 50 years. Invited to a special sweetheart dance, they gather for a real party to celebrate and renew their wedding vows at New York's Cipriani 25 Broadway.
RELATED: Behind the scenes of Hoda's music video 'Little Romance'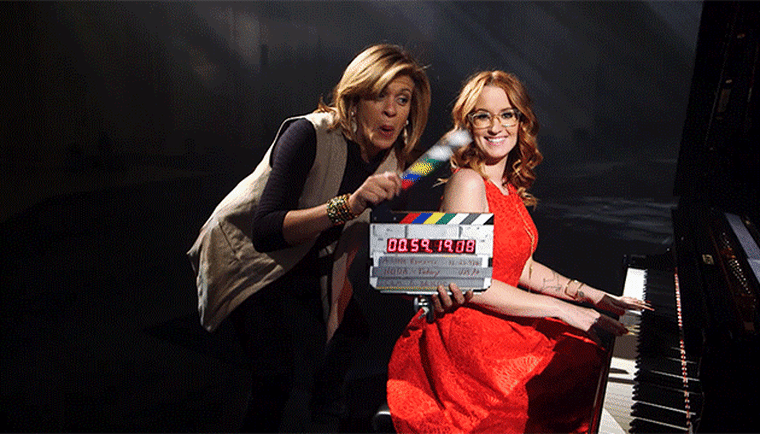 Dressed to the nines, they strolled through the city on their way to their big event. The magical day seen in the video is set to the music of artist Ingrid Michaelson, who performs her song "Little Romance."
RELATED: Ryan Reynolds reveals sweet story of how he fell in love with Blake Lively
"I wrote it a long time ago, and it's about just a sweet kind of love between two people,'' Michaelson told TODAY about her song. "It makes sense for this video because it's the idea of a love that's been around between two people for a long time."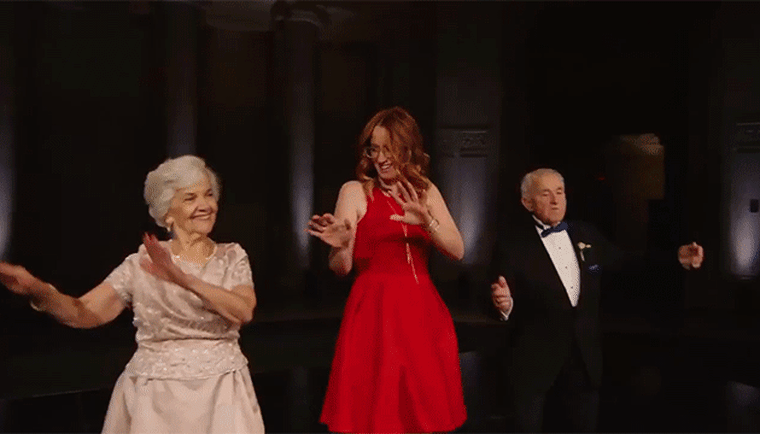 The idea for the video's storyline came from yearly Golden Couples parties held in New York City.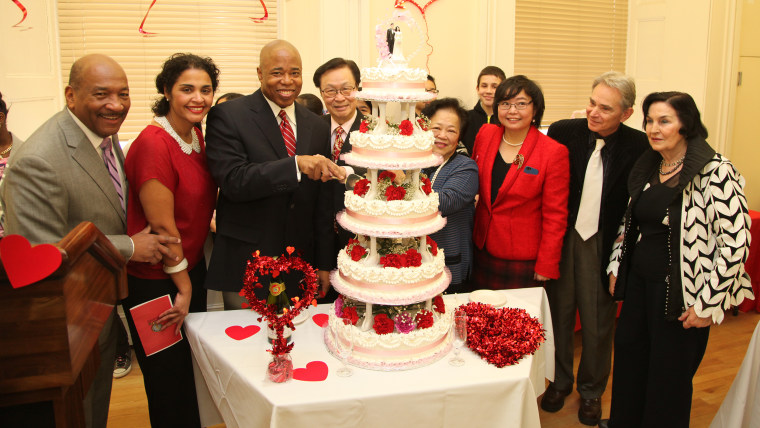 The special guests were culled from submissions by dozens of couples who shared their love stories and their dancing skills with TODAY. Six of the lovebirds were highlighted on TODAY Thursday, giving their tips on how to make love last for more than half a century.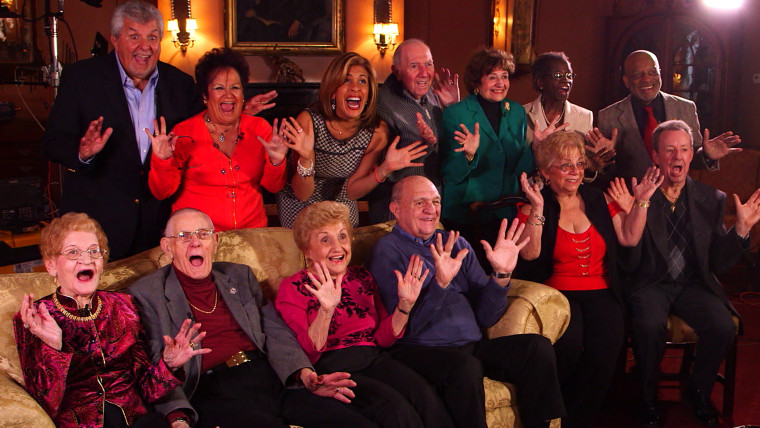 Hoda also gave a glimpse of what went on behind the scenes to put it all together.
"Little Romance" is Hoda's latest original video collaboration since the viral hit "Truly Brave" featuring Sara Bareilles and Cyndi Lauper.
While that video highlighted the inspiring fight of children with pediatric cancer, "Little Romance" hopes to inspire by showing how true love can last for decades.
"I think this video will instill hope in people that love can last,'' Michaelson said. "I think it's really inspirational to see people that have made it through."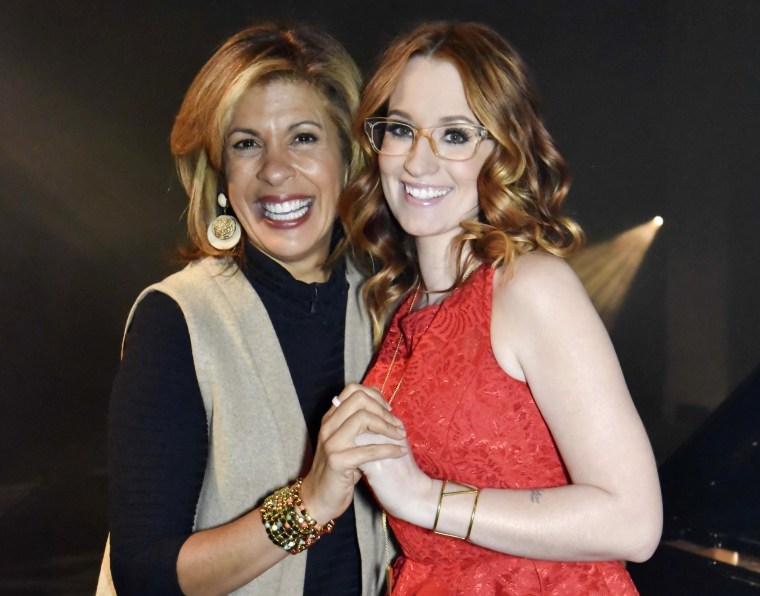 Hoda also took some lessons away for herself after being around the stars of the video.
RELATED: Couples married more than 50 years give secrets on how to make love last
"One of the things I learned from just talking and meeting you guys is when something is broken in a relationship, you don't throw it away,'' she said. "You fix it, and that's what you guys have done, so cheers to that."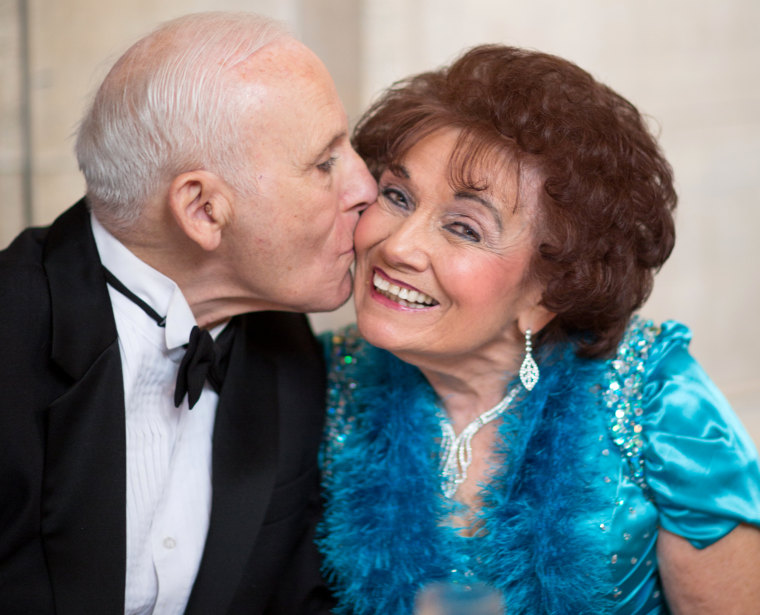 With the help of The Knot, a generous group of vendors graciously offered their services. A big thanks to Amanda Savory from Bespoke Moments, 5 Design LLC/Star Group Productions, Rye Workshop, Cipriani 25 Broadway, Ira Lippke Studios, Sandra Bargemen, Ana Parzych Cakes, Elan Artists, Xedo, The Booth Photo & Video, Two of a Kind, Rent The Runway, Nuage Designs, Kleinfeld Bridal, Classic Car Club Manhattan, New York City Department for the Aging, Yamaha and Brooklyn Borough President's Office.
Follow TODAY.com writer Scott Stump on Twitter.