In a close-knit Utah town where time has become a precious commodity for one family, the Christmas lights are already up and Halloween is in full swing 10 days early. 
The town of West Jordan has come together to ensure that a 4-year-old boy with only a short time to live gets to make the most of it. Ethan Van Leuven has been battling acute lymphoblastic leukemia for more than half of his life, and doctors have declared that his illness is no longer treatable. 
"So the doctors basically said, he's got two days to a couple of weeks left to live, and so that's when we thought we would make the most of the last days he has remaining with us,'' Ethan's father, Merrill Van Leuven, told Joe Fryer on TODAY Friday.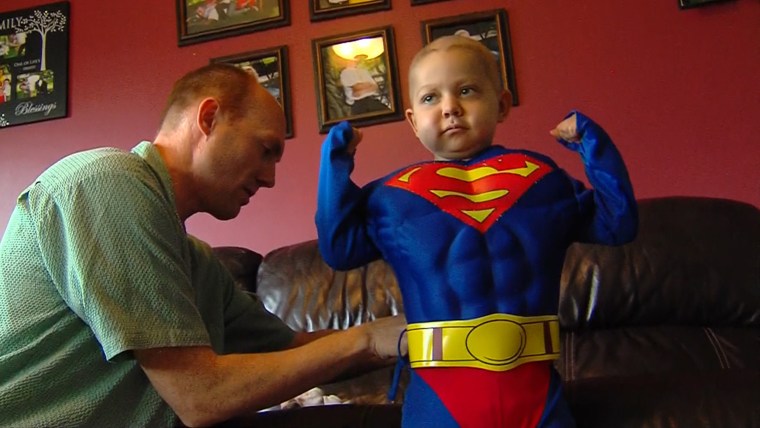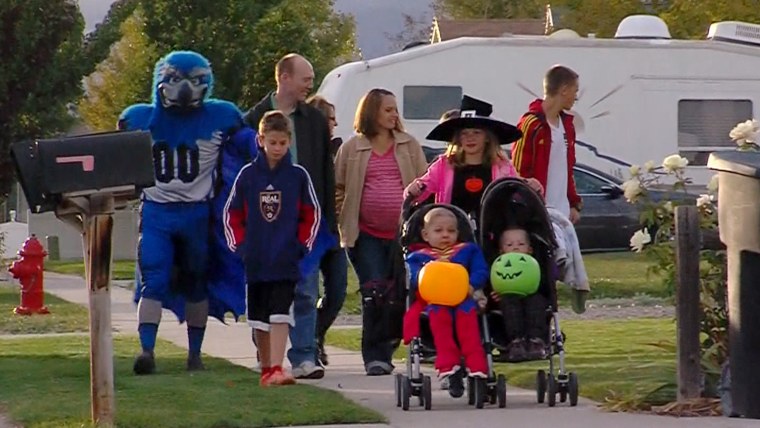 On Tuesday night, the community of West Jordan celebrated Halloween 10 days early as Ethan put on his Superman costume and went trick-or-treating. Two days later, the town held a parade in honor of Ethan's fifth birthday, one month before the actual day.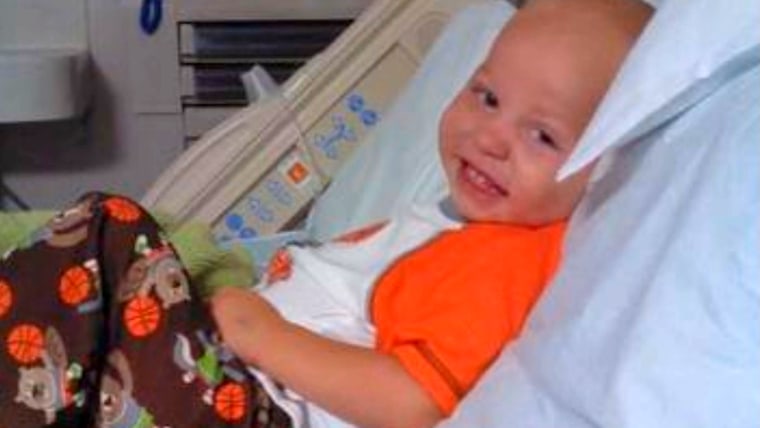 "Ethan's having a blast,'' his mother, Jennifer Van Leuven, told Fryer. "It's so much fun to watch his face light up." 

The week of holidays will continue on Friday when the community celebrates Christmas Eve, with everyone on the block putting up Christmas decorations. 
"We know that it is a real tough time for them,'' one neighbor told Fryer. "We want to be there for them."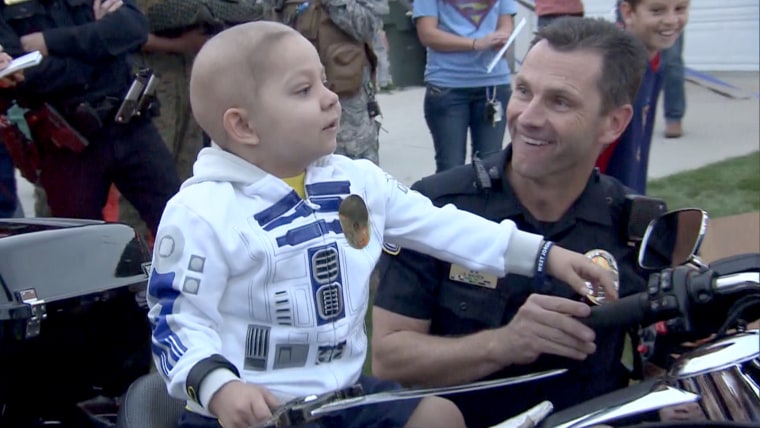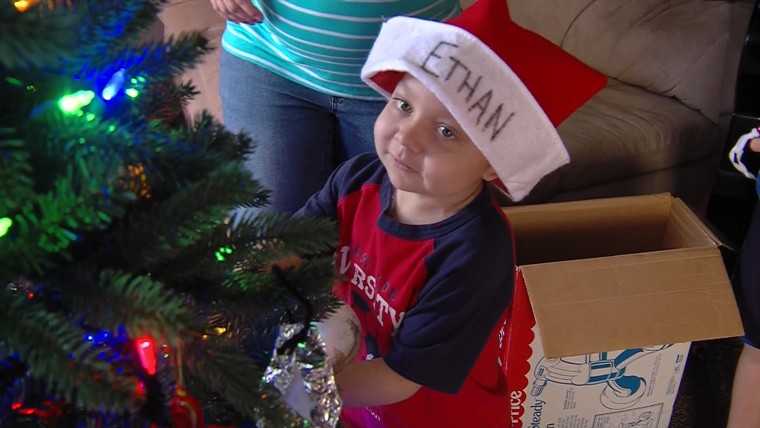 The family and community are aiming to make every moment special for Ethan in his final days. On Saturday, they will celebrate Christmas, Ethan's favorite holiday. 
"It's a really difficult time, but this just makes it a little bit easier just to see how many people love and support,'' Jennifer said. 
Follow TODAY.com writer Scott Stump on Twitter and Google+.