Here's a hard truth: None of us are as interesting as we think we are. We all have stories to share with friends, family and colleagues, but there's a good chance we're going on way too long in telling them.
But there's a simple way to ensure that you are truly heard in any conversation, and according to career coach Marty Nemko, it's called the "Traffic Light Rule."
Nemko says on his website that you have approximately one minute to get your point across before turning the conversation over to the next speaker. You should think about your time cycling by the way a traffic light works: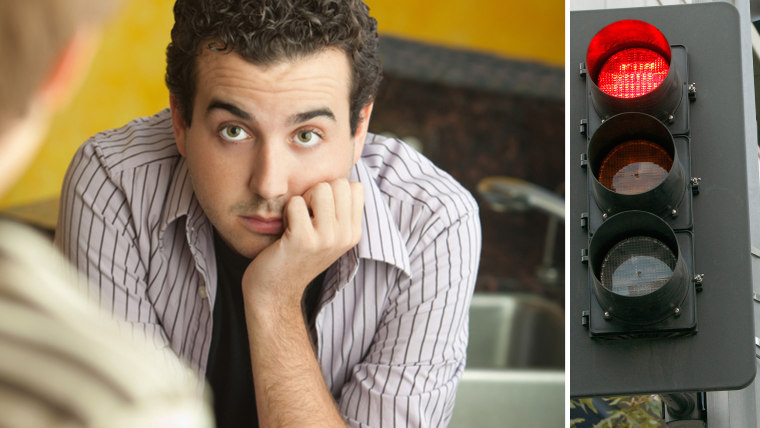 "During the first 30 seconds of an utterance, your light is green: your listener is probably paying attention. During the second 30 seconds, your light is yellow — your listener may be starting to wish you'd finish. After the one-minute mark, your light is red: Yes, there are rare times you should 'run a red light:' when your listener is obviously fully engaged in your missive."
Of course we love talking about ourselves, and being the center of attention in a conversation. As Harvard Business Review writer and "Just Listen" author Mark Goulston writes, we get regular shots of dopamine, the pleasure hormone, when we do that. It's addicting.
But not necessarily to our listeners. That means it's important while you're wrapped up in your own story to take a moment to pay attention to your audience. If they're fidgeting or interrupting or trying to walk away ... that's a big red light, says Nemko.
Give it a try!