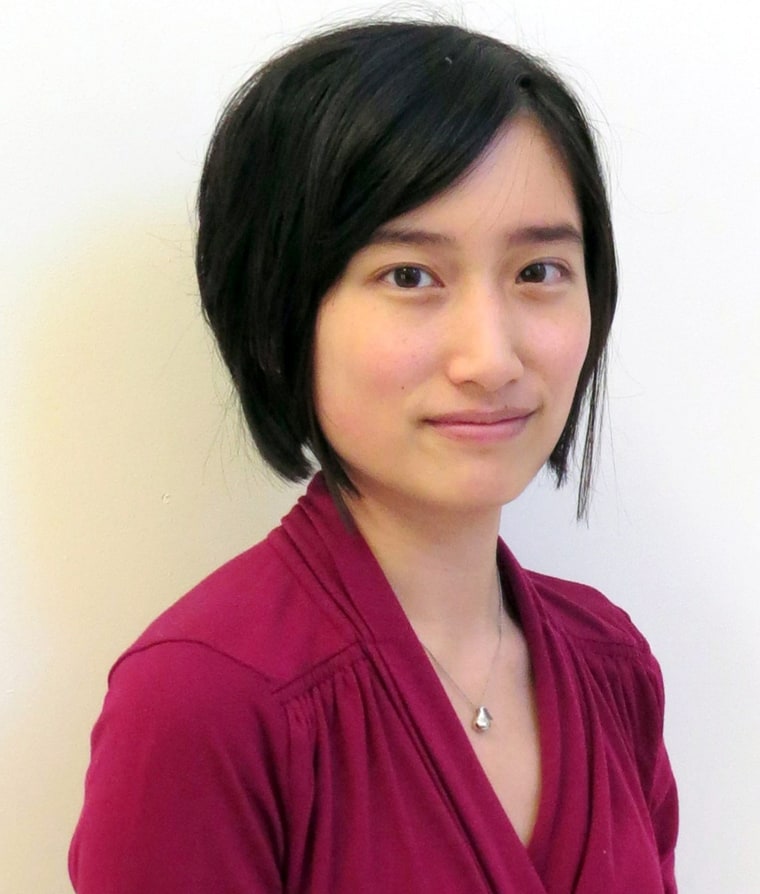 The ordeal of an underweight Yale University student who stuffed herself with chips, ice cream and cookies to avoid being forced out of school reveals the perils of relying on a simple BMI test to diagnose a complex problem.

A trip to the hospital to examine a breast lump in September set off a semester-long struggle for Yale junior Frances Chan, who binged on junk food trying to persuade the university's health services she didn't have an eating disorder.
Chan learned the lump was benign. But she was surprised to receive a call in December from Yale Health, the student health services. They were concerned the 20-year-old — who at 5'2", 92 pounds has a body-mass index of 16.8 — was unhealthy.
"I was ... quite upset that I was told that my weight is a problem," Chan says. "I have been underweight my whole life. 
Chan says Yale Health pressured her to gain weight.
"[It] made it difficult for me to have a normal meal," Chan says. When she refused to attend her appointments, Health Services employees asked her parents to force her to go. Until last Friday, Chan was told if she didn't gain weight, she had to leave school.  
Yale University refused a request for an interview. The university press secretary, Tom Conroy, said in an email: "Federal health regulations (HIPPA) prohibit the University from discussing the care of any patient. Yale provides its students with excellent health care and their well-being is the University's primary concern."
Chan says that the doctors only considered her BMI, a measure of body fat based on height and weight, when trying to determine whether she had an eating disorder. 
"Even as recent as last week the medical center wanted to check up on [me] to make sure [I am] at a healthy weight," she says.

Angela Guarda, director of the Eating Disorders Program at the Johns Hopkins Hospital, says Chan's BMI of 16.5 is considered underweight, but it is hard to diagnose someone with an eating disorder without looking at other factors, such as talking to friends or family to see if there has been a change in behavior
"A significant [majority of these students] at this BMI would have anorexia, but [BMI] does not correct for body composition," says Guarda, who did not treat Chan. Also, Asians tend to be thinner than Caucasians, Guarda says. 

If someone stops going to social meals, disappears after eating, or eats nothing but carrots, for example, these can all be signs of a potential eating disorder. While only 2 to 3 percent of college students develop eating disorders, Guarda says, many more show signs of problem eating. She also believes that looking a pediatric growth chart would provide doctors with additional insight.

"One thing would probably make sense is collect information for multiple sources and have someone evaluated by [an expert] in the field," Guarda says.
Chan says that Yale Health did not interview her friends or family or look at her New Jersey health records, which she says shows that she has always been underweight.
Even though Guarda urges a thorough approach to diagnosing eating disorders, she does think that universities need to act when they suspect that a student has anorexia.
"This is a very disabling, [potentially] lethal condition," she says. "We can't ignore someone who is very underweight.
Chan might not have anorexia, Guarda adds, but she is in a diagnostic "grey area."
Danielle Oakley, director of mental health services at University Health Services at the University of Wisconsin in Madison, agrees that treating students with eating disorders can be difficult, but is essential. 
"Any single symptom will not stand on its own," says Oakley who has not treated Chan. "That's a very tricky situation, especially when there are only mental health providers involved. Is this person so compromised that they might die?"
In addition to BMI, the University of Wisconsin uses the guidelines from the DSM-5 and reports from classmates and friends when diagnosing students with eating disorders. Even with a holistic approach, diagnosis can be tough, Oakley says.
And there's another complication: People with anorexia often refuse treatment.
"One of the inherent characteristics of the disorder is being ambivalent about treatment," Guarda says. "When you are in the throes of the disorder you can't make a rational choice."
But in Chan's case, Yale Health seemed to misread the signs, even though the employees seemed well intended. While she met with nutritionists to put on weight in a healthy way, she gained only two pounds.

Eventually she began seeing a different doctor at Yale Health, who looked at her records and agreed that Chan did not have an eating disorder.
"I understand that Yale should care about students with eating disorders. I am glad they reached out about my weight initially," Chan says. "What they are doing, maybe [it's] coming from a place of good intention but it needed to stop."