Five years after a donor's bone marrow saved their lives, a pair of twin girls from Minnesota got the chance to meet the man face-to-face to say thanks.
Sisters Elizabeth and Kathryn Girtler, 9, may not have been able to hold a conversation with Ingo Gruda, who is from Germany and doesn't speak English, but the hugs they shared during their emotional meeting earlier this month said all that needed to be said.
"It was so surreal and so emotional,'' the girls' mother, Michele Girtler, 43, told TODAY. "To think that somebody that didn't know your children was selfless enough to give bone marrow to save them is amazing. They gave him giant hugs and danced the night away with him like they had known him forever."
RELATED: 'Stranger Things' actor talks about living with rare genetic disorder
The joyous meeting came together thanks to Be the Match, a community of donors, volunteers, health care professionals and researchers who help facilitate bone marrow and umbilical cord blood transplants.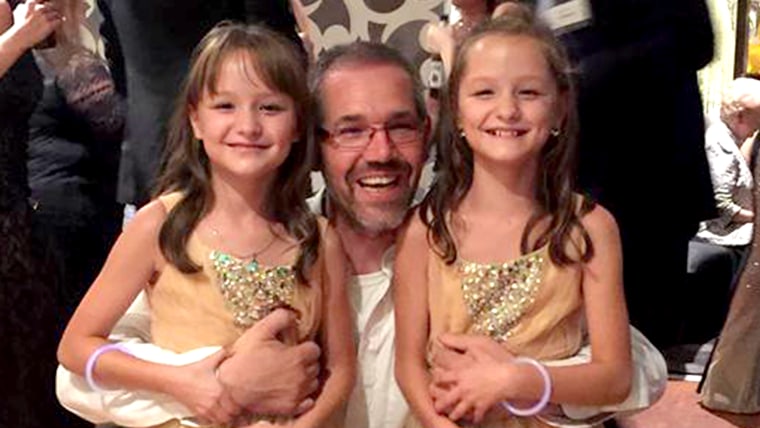 The girls were born with a condition called congenital amegakaryocytic thrombocytopenia (CAMT), a rare disorder that left them without any blood platelets. The bone marrow transplant was needed to alter their DNA to avoid their livers or other organs shutting down.
Michele, her husband, Brett, 45, and their son, LeeRoy, 13, tested negative when it came to being a match for the girls. They were put on the Be the Match list by the Mayo Clinic in Rochester, Minnesota, which ultimately found Gruda.
RELATED: Inspired by a bald girl with cancer, boy grows hair for 2 years to help
"You become breathless,'' Girtler said about finding a match. "Our heart kind of skips a beat because then all of a sudden the unknown is going to happen. There are still so many complications or things that could go wrong even though you have a donor."
The girls had to have their transplants done separately. Elizabeth's was in 2011 when she was 3 years old, and Kathryn's was in 2012 when she was 4. The two girls also had to undergo chemotherapy, so they were not allowed to be in the same room or see each other during that time.
"They can only do one child at a time because what if one becomes ill and the other doesn't, or what if one rejects it and the other one doesn't?''' Girtler said. "We basically lived in the hospital. It was really rough."
The family from Minnesota City, near Rochester, was finally able to express their gratitude in person after Be the Match flew Gruda to Minnesota from his home in Munster, Germany.
They met at the organization's gala at the Hyatt Regency in Minneapolis on on Sept. 15 and spoke to one another through a translator.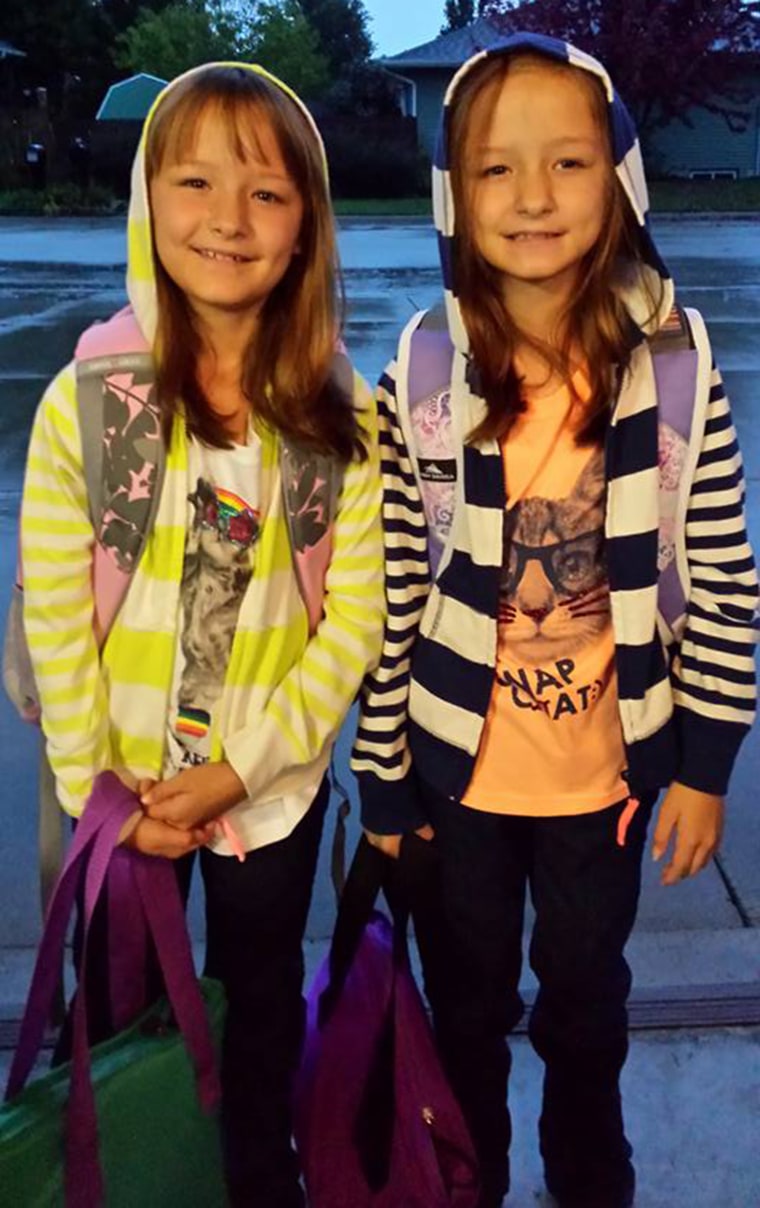 "He was super excited,'' Girtler said. "He was so humble. He kept telling us, 'It's good, it's OK.'''
Gruda, who has three children of his own, tried to donate to a local girl in his town nearly 30 years ago but was not a match. Five years ago, he received a phone call that he was a match for the Girtler sisters and didn't hesitate to donate. His bone marrow was flown from Germany to use in the transplant.
"My three children rejoiced that I came through as the best donor for the girls,'' he told Be the Match.
RELATED: One boy's death is a reminder of how dangerous flu can be
Both sisters are now completely healthy and 100 percent cured. The hope is that their story encourages others, particularly men ages 18 to 24, to join the Be the Match registry as potential donors.
"I didn't really understand what Be the Match was until we needed it,'' Girtler said. "Now I just want to help spread the word about how people can get involved to save lives. The girls would not be here today without (Gruda), simple as that."
Follow TODAY.com writer Scott Stump on Twitter.