Shelly Tardif never thought she'd see the day both of her sons were on the same baseball field, let alone running the bases together.
She and her husband, John, of Cutchogue, New York, weren't even sure their 18-year-old twin sons would survive after they were born 11 weeks prematurely on Nov. 19, 1997.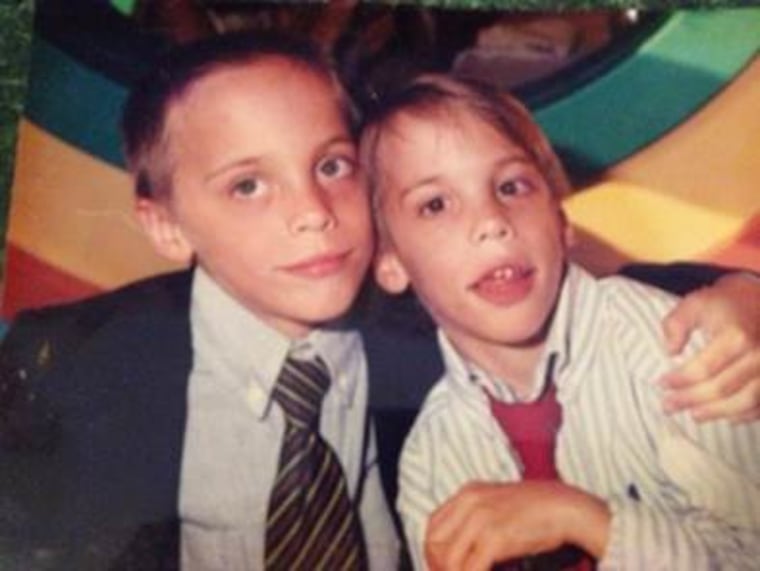 Joe Tardif came out first, weighing 1 pound, 13 ounces, and John Tardif followed at 2 pounds, 6 ounces. While John was diagnosed with cerebral palsy, Joe went on to become an accomplished athlete, playing high school baseball and basketball.
RELATED: Preemie babies hold hands in 'unbelievable' moment captured on video
But on May 12 at Mattituck Junior-Senior High School, none of that mattered. They were both athletes.
While watching one of Joe's last home baseball games, Shelly was surprised to see him up at bat when it wasn't his turn. Assistant coach Rich Pisacano then came over, threw John a jersey and said, "You can't be on the field unless you're wearing a jersey."
"John's face lit up more than I've ever seen it before," she told TODAY.
Before she knew it, Joe was pushing John's wheelchair around the bases.
RELATED: 100-year-old twins share unbreakable bond: 'We've never been separated'
"It was always a dream of mine to watch my boys on the same field, and that day, my dream came true," Shelly said.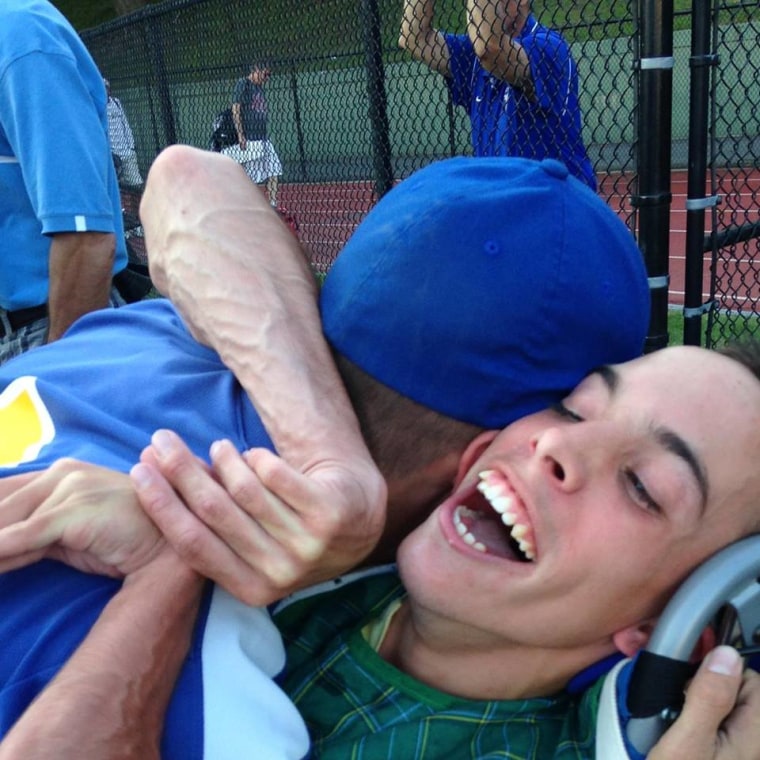 "I always wondered what it would be like if everything went as it should have during birth and how our lives would be different," Joe told TODAY. "I'll never forget sharing that experience on the field with him that day."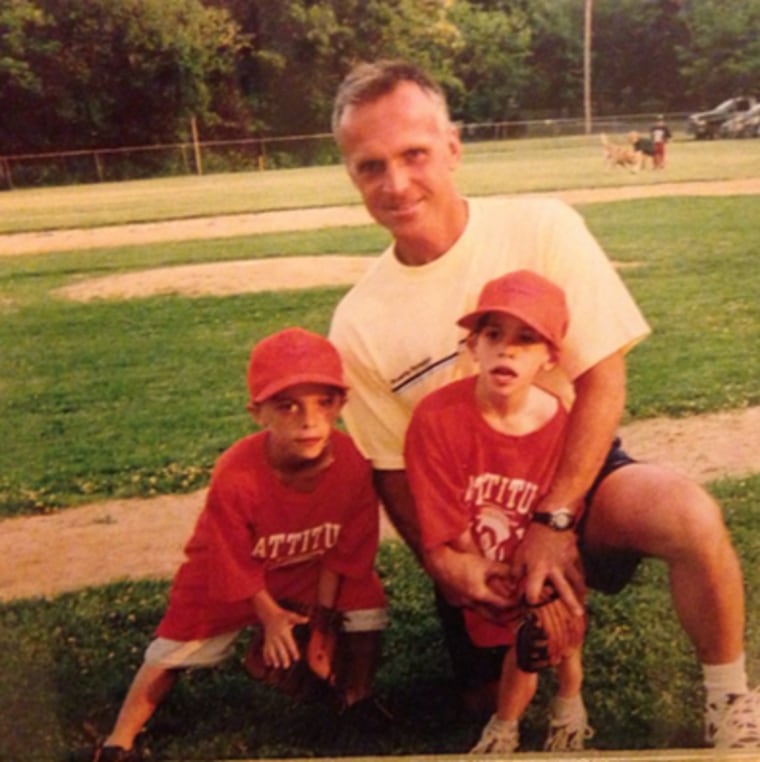 Whether it's football, basketball or baseball, John has never missed one of his brother's games. Every single morning when he gets woken up by his mom, he signs to her asking if there's a game today. He then proceeds to ask an additional 800 times before getting on the bus to school.
RELATED: Which one is Mom? Photo of twin girls with their mother stumps the internet
"When there is a game, he beams from ear to ear and then programs his device to have him say 'We have a game today!' to any and all who will listen," Shelly said.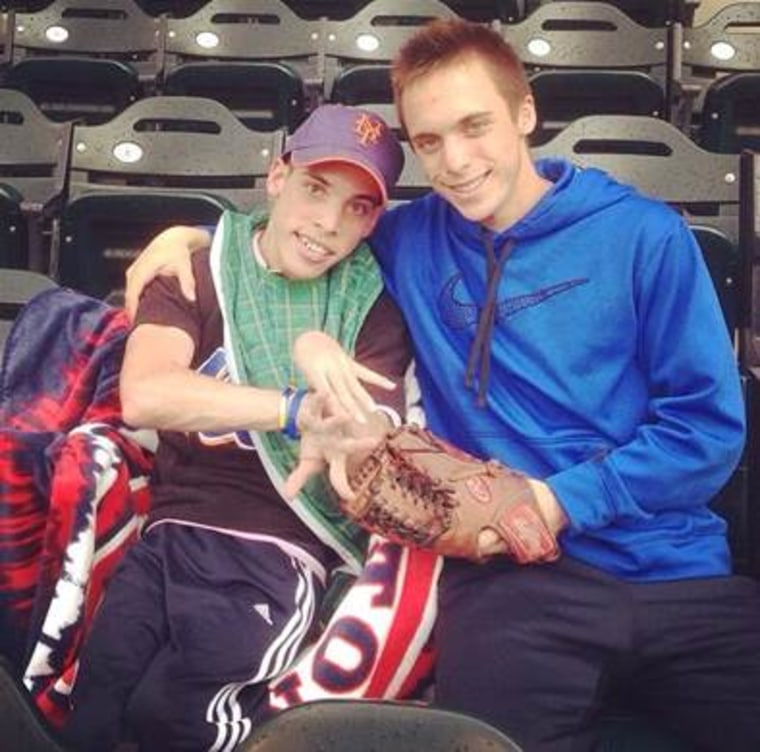 Everyone in the community knows John and looks for his smiling face in the bleachers so they can go over and give him a high-five. Before it was Joe playing on the field, John used to sit there to cheer on his 26-year-old brother, Brian.
Joe said his brother provides him with extra motivation.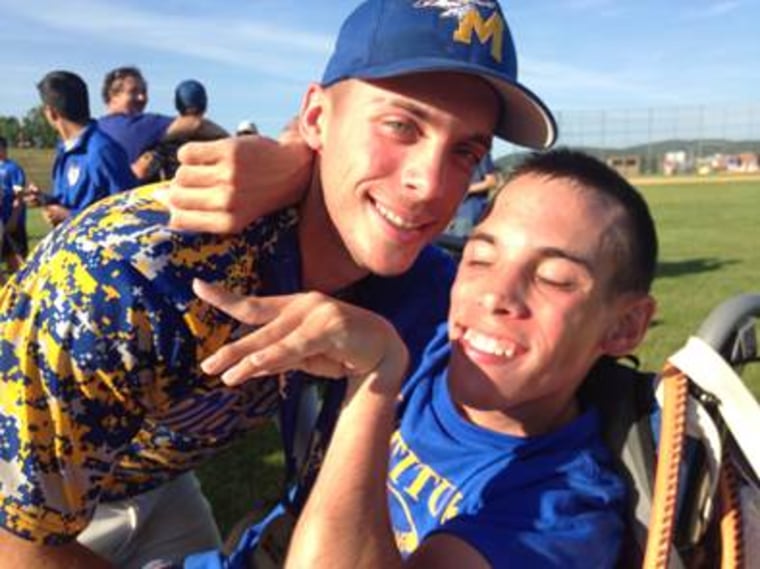 "When I was at bat for the very last time in my high school career, we were losing by four runs and I was starting to get discouraged," Joe said. "But once I heard John cheering, I got my momentum back and ended up getting a single."
RELATED: Boy gives up beloved baseball card collection to help friend with brain cancer
Every year at the school's basketball awards dinner at the end of the season, one player who has overcome adversity receives the Fred Williams Award. This year, it went to both Joe and John.
It will be tough on the whole family, but especially John, when Joe heads off to SUNY Cortland in the fall to play baseball and study criminology.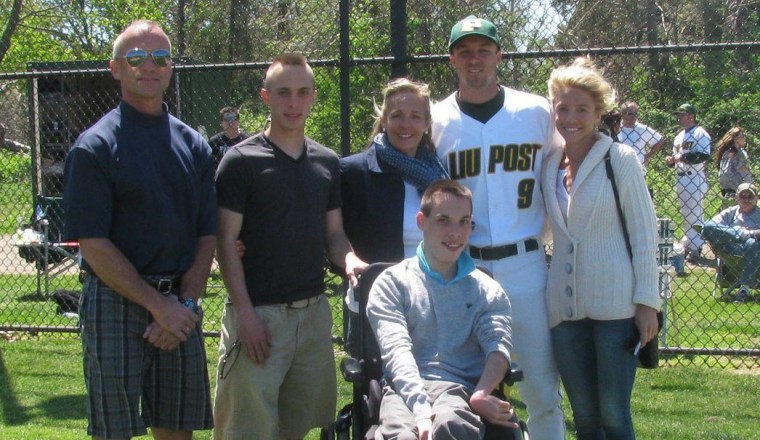 "They have a bond that is indescribable," Shelly said. "How many brothers can say they have their own language?"
She plans to continue taking John to the high school's sporting events and also traveling to see Joe play during baseball season.
"I often wonder why he got diagnosed and I didn't, but I've realized it's because he's a stronger person than I am," Joe said. "I think that God chose it to be this way because he's the one who could handle it better than me."