We give them cookies and beds and dress them in clothing. They love their toys, their play time plus cuddling with "mom" and "dad" - and it's no wonder: Our dogs react to us in a manner that eerily mimics how human children respond to their parents, a new study has found.

Similar behaviors between our pooches and our tots (and us) is rooted in a type of bonding that happens when hounds or kids consider their protectors to be a "secure base," a living anchor that injects them with confidence, comfort and safety, according to research published in the journal PLoS ONE.
"One of the things that really surprised us is that adult dogs behave towards their caregivers like human children do," said Lisa Horn, of the Vetmeduni's Messerli Research Institute in Vienna and the author of the report.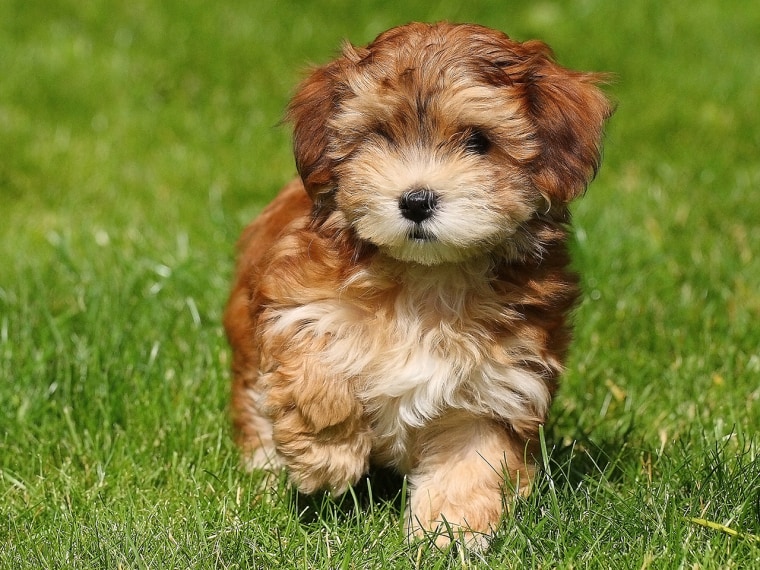 Horn used three experiments to explore whether K9s tend to - like children - thrive due to the so-called "secure base effect" that's typically found in the tight emotional ties between parents and their children.

Her dog test subjects - which were allowed to earn food rewards by manipulating interactive toys - were placed in situations in which there was an "absent owner," a "silent owner," and an "encouraging owner". She found that the animals seemed much less interested in working for the treats when their caregivers were not present versus when they were in the room. But whether the dog's owner additionally encouraged the dog during the task or remained silent had little influence on the animal's level of motivation.
In short, the pooches appeared to be most comfortable and most willing to take a chance simply due to being near their owners - offering "the first evidence for the similarity between the 'secure base effect' found in dog-owner and child-caregiver relationships," the study reported.
Science already had discerned a comparable effect in human children when kids were confronted with a problem-solving task: those children that were able to use their mother as a secure base were found to be more motivated and persistent in solving the task, Horn wrote, adding that study has important implications in the future of behavioral testing done with dogs.
The findings did not surprise Los-Angles-based dog trainer and behaviorist Jonathan Klein, who has learned that dogs develop and function in healthier ways through a "foundation of interaction" with their owners.
"Some daycares tire out dogs so much that they don't have any interaction with their owner," Klein said. "An owner should learn to interact with its dog just as a parent does with their child."