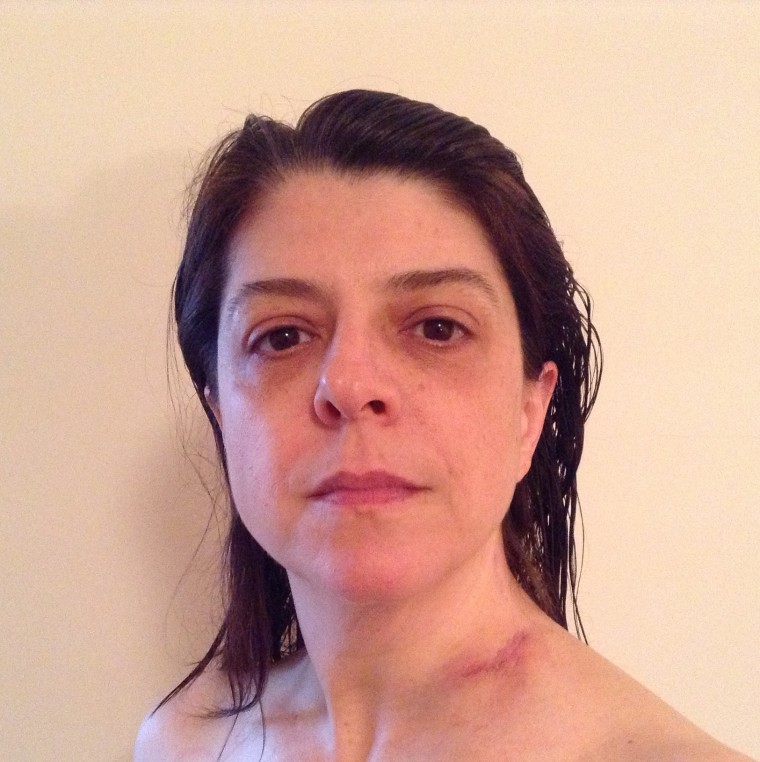 Jennifer Glass can be defined in many ways: wife, stepmom, public relations pro, writer, poet. But in recent years she's tacked on a few more credentials: Lung cancer patient. Lung cancer survivor. And, thanks to her project "A Photo a Day — One Year with Lung Cancer," she's also become a celebrated video diarist.
It all began on Dec. 26, 2012, the day after Christmas, when Glass' 53-year-old husband Harlan Seymour discovered a lump on her neck. "I went through the spectrum of possibilities," Glass, 51, told TODAY.com. "Within 30 seconds I went from 'it's a pimple' to 'I have cancer.' I was really fully prepared to hear it when I went to see the doctor."

She said she wasn't particularly surprised when she received her diagnosis on Jan. 5, 2013. In the time leading up to that moment, Glass said she had "a fulfilling life. I had a career I loved, I'd just gotten married — four months to the day — I was embarking on this incredibly rich experience of being married for the first time to a wonderful man, I had two stepkids. Everything was looking golden, and then this happened."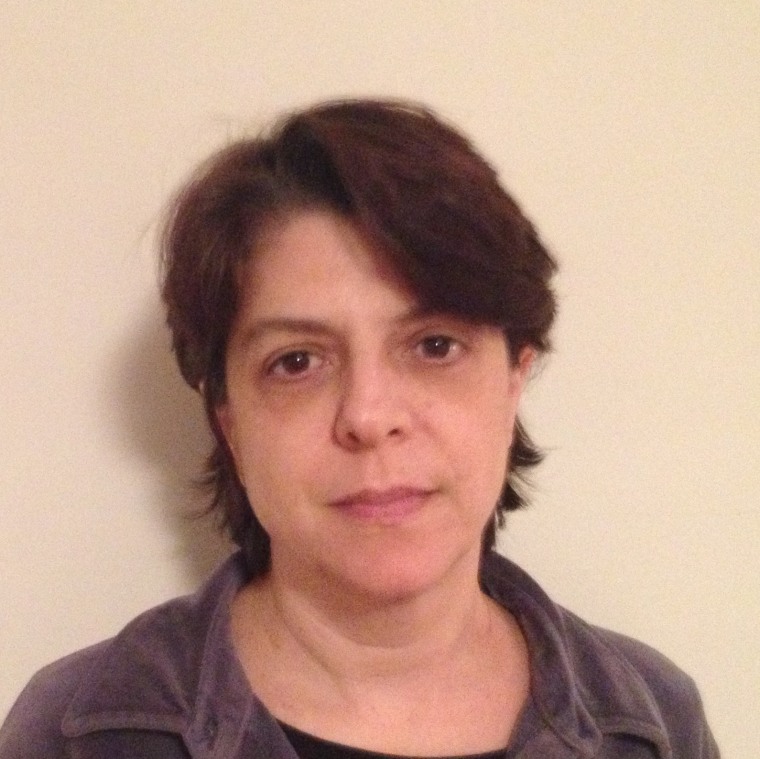 Glass said the wonderful things in her life allowed her to approach cancer with calmness and a clear mind. "The night of Jan. 5, I was getting ready for bed, washing my face and looking in the mirror and thinking, 'I wonder what I'm going to see in the mirror in the coming months.'"
She went into her bedroom in her San Mateo, Calif., home and told her husband that she wanted him to take a picture of her every day for a year, throughout chemotherapy and radiation. "I wanted to chronicle this," she said. "I wanted a record. I wanted to see what would happen to my body."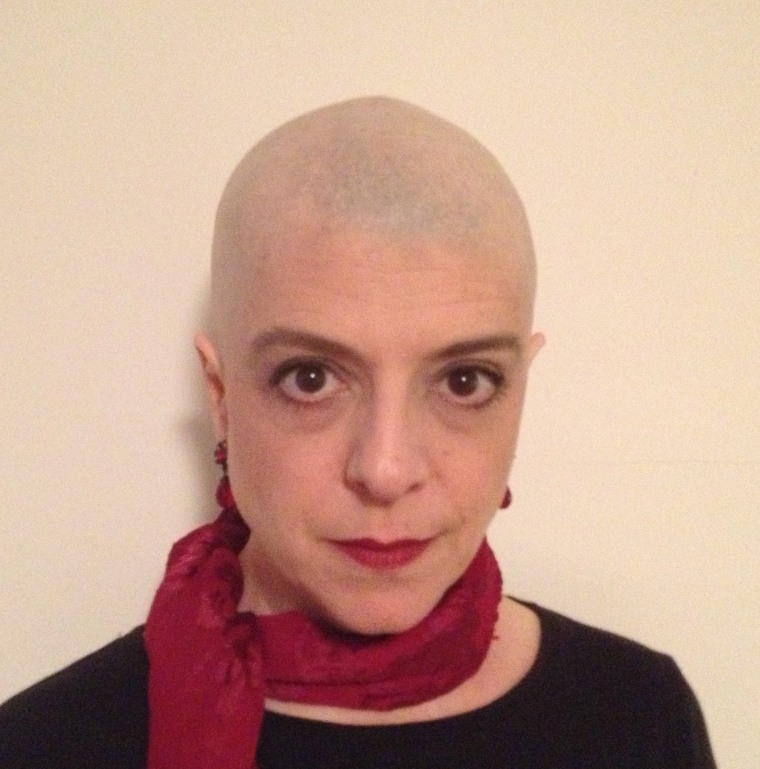 Starting that night, her husband took a portrait of her each day. The progression shows her losing her hair and displaying other physical effects of her disease and treatment.
Once the year elapsed, Glass and Seymour compiled the photos and created her video, which has nearly 250,000 views on YouTube. The photos are set to an original song written by Glass and her brother, Lawrence Glass, called, "I Seem to Have Cancer Today." Lawrence was inspired to write the song after reading one of his sister's poems, the first line of which is the song title.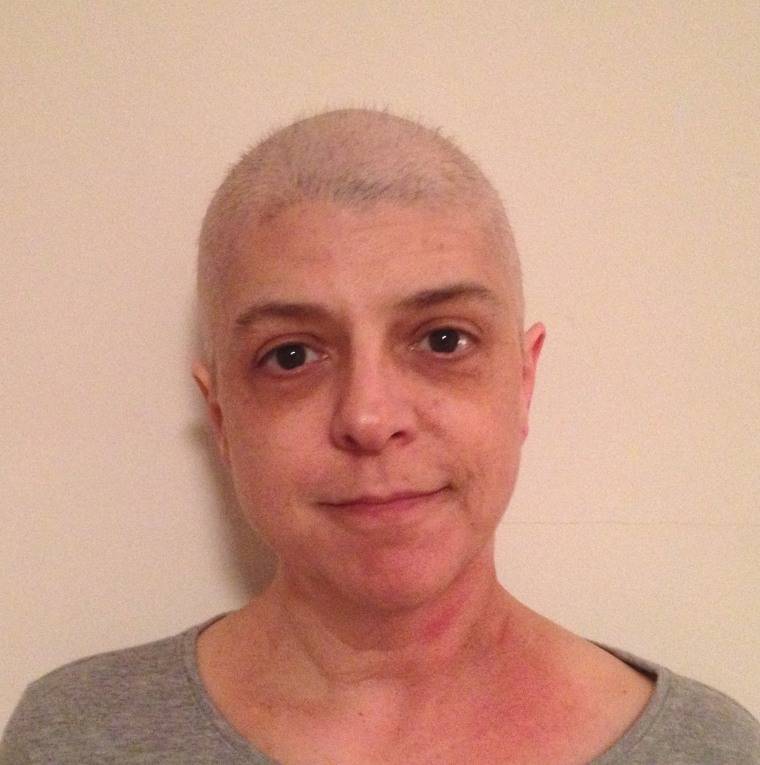 "When we put the song on it and timed it with the photos, I got all choked up watching it," she said. "It was so powerful. I was barraged with emails from people in Zimbabwe, Croatia, in every European language, Hong Kong, telling me it was resonating with them. The music and the images transcend language and make for a universal story."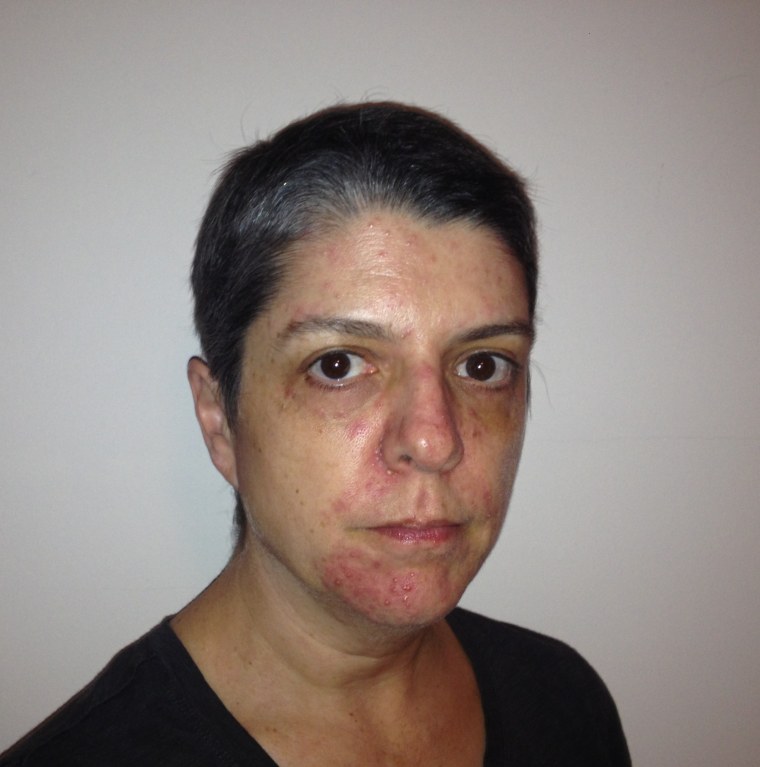 But perhaps the biggest fan of the video is Glass' 6-year-old stepdaughter. "Eloise asks to watch it over and over again," Glass said. "She walks around the house singing to herself, 'I seem to have cancer today...'"
Glass also opened up about her illness in a post published on Parade.com and The Huffington Post in 2013 titled "At the Top of My Lungs: Living with Lung Cancer." In that piece she wrote, "Living with cancer means living. Cancer is part of my life now. But that doesn't mean it is my life. It's sort of like traffic — an unpleasant reality that is usually manageable but can be hugely disruptive. Some days I just have to accept that it's a day for the slow lane. But most days I pull on my big girl pants (mine have black sequins), rev the engine, and hit the gas. Radio cranked to 11. Singing at the top of my lungs."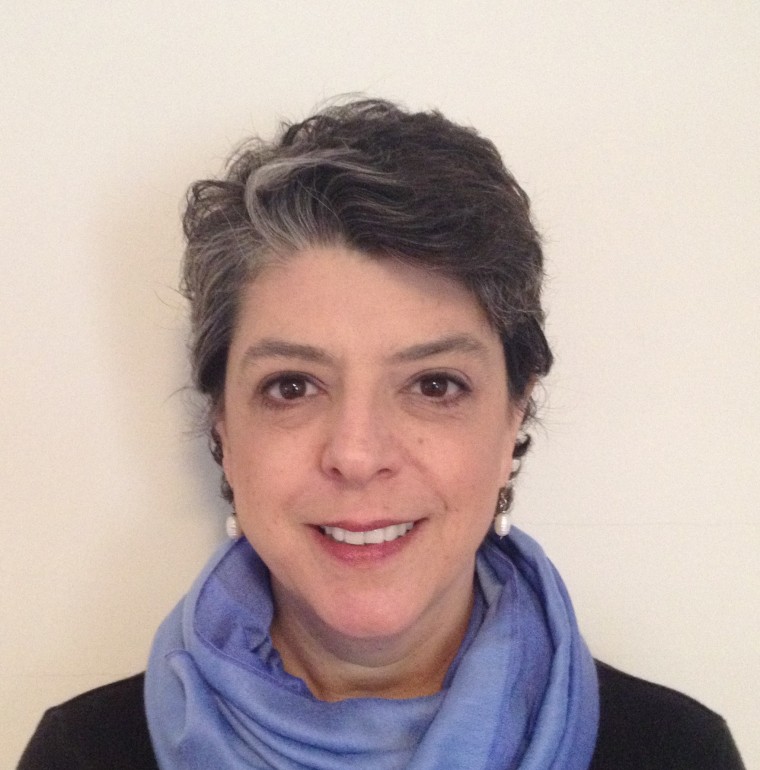 For now, Glass' cancer has stopped growing, but she's careful not to say she's in remission (which means there is no evidence of cancer in the body). She has this advice for anyone going through any sort of battle with illness:
"Try to fear less. No one is fearless, but we can all find ways to fear less. If you can take fear out of the equation, even a little, you'll think more clearly and make better decisions. Ask for the help that you need, rally support, play to your strengths, and do what you can to take the fear out."