All childhood friends know how fun it is to recount the stories and misadventures of their youth.
But for Bernice Underwood, Gladys Butler and Ruth Hammett, the memories — while no longer so vivid — are far more numerous: They've known each other for the better part of 100 years.
Last month, the trio marked turning 100 together — and their nearly century-long friendship — with a church service and celebration at the 152-year-old Washington, D.C., church where they've worshipped since they were children.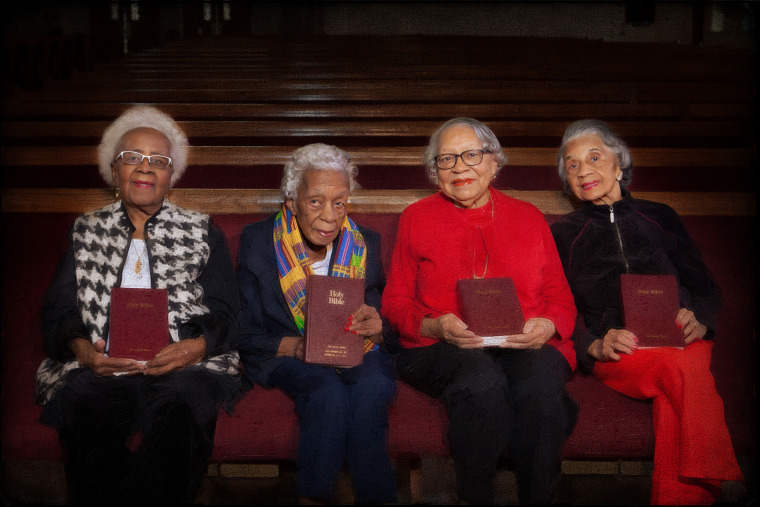 "What was the most moving for me was to see the spark and twinkle in their eyes," Arlene Holt Baker, one of the coordinators of the event at Zion Baptist Church, told TODAY.
"I heard them say, 'This is one of the best things that's ever happened to us.'"
RELATED: Going to church can help women be healthier, live longer
Butler, Hammett, Underwood and a fourth friend, Leona Barnes — who nearly made it to 100 but died in May, two months shy of her birthday — were all born in southwest Washington in 1916. (The story of their friendship and birthday celebration was first reported by The Washington Post.)
As girls, their addresses were "around the corner" from each other, Baker said. At one point, Butler's and Barnes' families even ended up living together to make ends meet.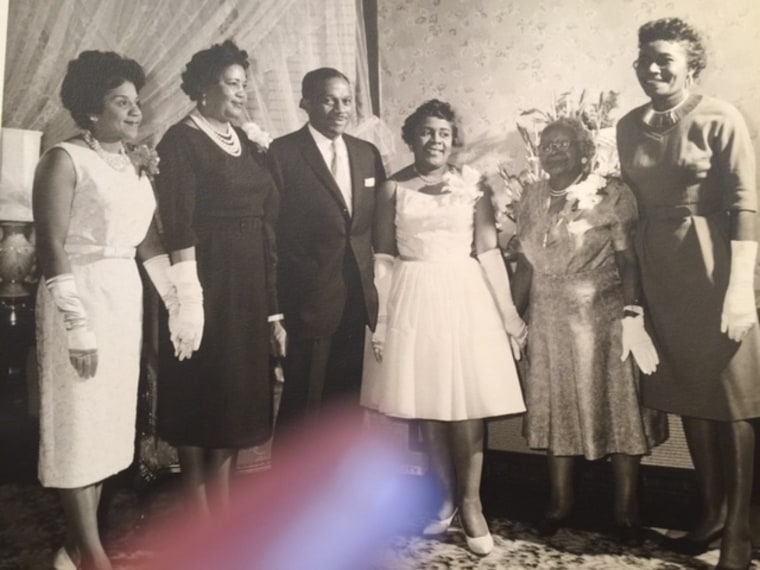 But what really brought them together was their connection to Zion Baptist Church, founded in 1864 and one of the oldest black churches in the city.
"They reminisce about the wonderful maypole the church had, the one they'd dance around as children," Baker said.
RELATED: Happy birthday, Olivia de Havilland! 'Gone With the Wind' star turns 100
In getting to know the women, Baker said it was clear how their different personalities balanced each other out.
Hammett, for instance, is the quiet one.
Though she now has dementia, "You could just see the gentleness, the wonderful spirit shining through, and you could know that that was who she's been her whole life," Baker said.
RELATED: British Vogue features 100-year-old model Bo Gilbert in centennial issue
She called Barnes "the most vivid, the most vibrant," who could make the rest of her friends double over with laughter.
"The other women told me she was the 'keeper of all their memories,'" Baker said.
Underwood was and remains glamorous and elegant, "like she's walking down a runway."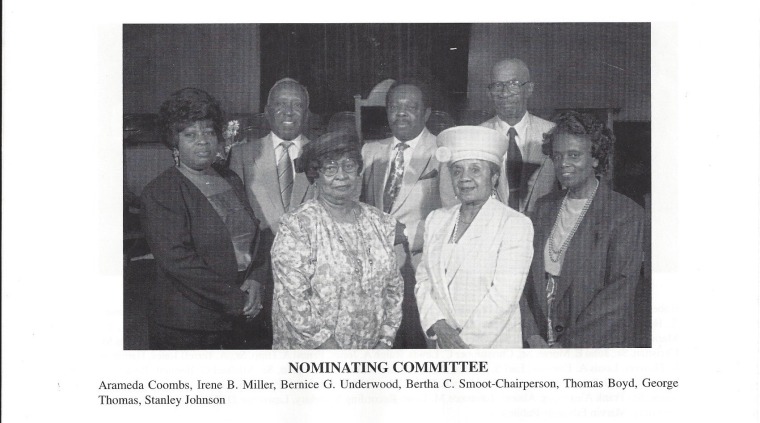 And Butler: "She's very quiet, too, but so hardworking," Baker said, mentioning the dozens of letters of recognition she's kept from her years volunteering in community and political affairs, dating back to the Carter administration.
On the day of the birthday celebration, many of the women's children, grandchildren, great-grandchildren and great-great-grandchildren gathered with them in the church's pews. Oprah Winfrey appeared, via video, to wish them happy birthday, as did D.C.'s mayor, Muriel Bowser.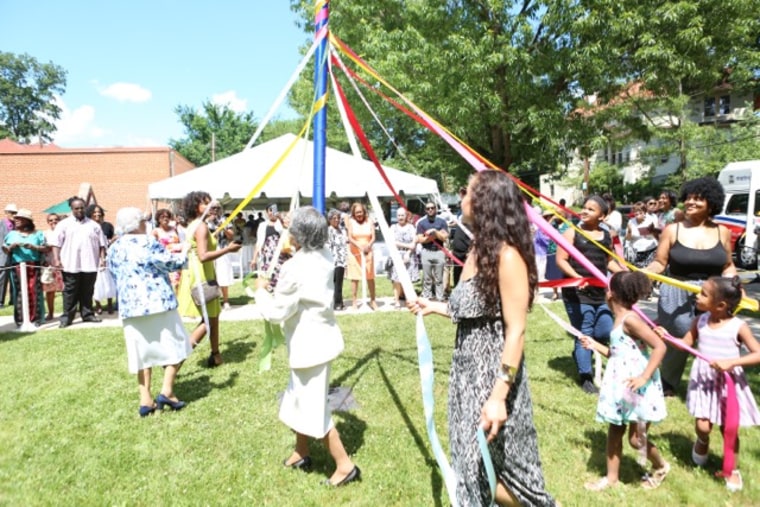 RELATED: 100-year-old Felimina Rotundo works 11-hour days, 6 days a week to keep active
Butler, whose actual birthday is on Monday (the others were born in either June or July), told TODAY she felt a little funny during the service, laughing with Underwood about how it was likely the biggest event of their lives.
"It was such a good feeling to celebrate with the friends I have known all my life," Butler said. "It was kind of sad that Leona wasn't with us, because she was always so funny, the life of the party, so to speak."
Baker said seeing the women together with their families moved her "beyond words."
Still, her heart remained "a little full."
"Mrs. Barnes wasn't there with us," she said. "But I knew she was looking down on us and smiling."