Life can change on a dime.
Just talk to Colleen Kelly Alexander. The athlete, author and motivational speaker, who had already survived a diagnosis of lupus and undergone brain surgery in 2007, was run over by a freight truck in October 2011. Recovery has been its own journey.
"It's been a very long road," she told Megyn Kelly TODAY.
It was a devastating trauma that left her in a coma for five weeks and required 29 surgeries. And it was made all the more harrowing because Alexander and her husband, Sean, had been trying to have a baby.
"I looked like a really bad horror movie," she says. "My abdomen had been shredded apart, where I hoped that there would've been a little life in there. My leg was shredded down to the bone."
Recovery was grueling. But Alexander, 42, refused to wallow, or let any residual PTSD get the better of her. She slowly, so slowly, started running again, and has thus far finished 50 races and 40 triathlons. She's also a spokesperson for the Red Cross.
But nothing came easy.
"Every surgery was equally as fearful. However, I started getting back into exercising and going to races as soon as I could," she says. "It became a way for me to mentally kind of have some stability as much as I can. And also to have an outlet for exercise."
But those small victories were hard won, especially because the day of what she calls "the incident" is seared into Alexander's mind. She'd been called into work for a meeting on a Saturday. She biked to work, which was about a 10-mile ride each way.
"It was just a gorgeous, fall morning," she recalls of that day in Connecticut. "The ride to work was no issue. I had a great meeting with my supervisor. And, halfway home, less than 4 miles from home, a freight truck came down a side road and failed to stop at the stop sign."
She made eye contact with the driver, and the truck ran over her with both its front and back tires. She never lost consciousness. Having worked as an EMT before, Alexander said she "went into self-preservation mode."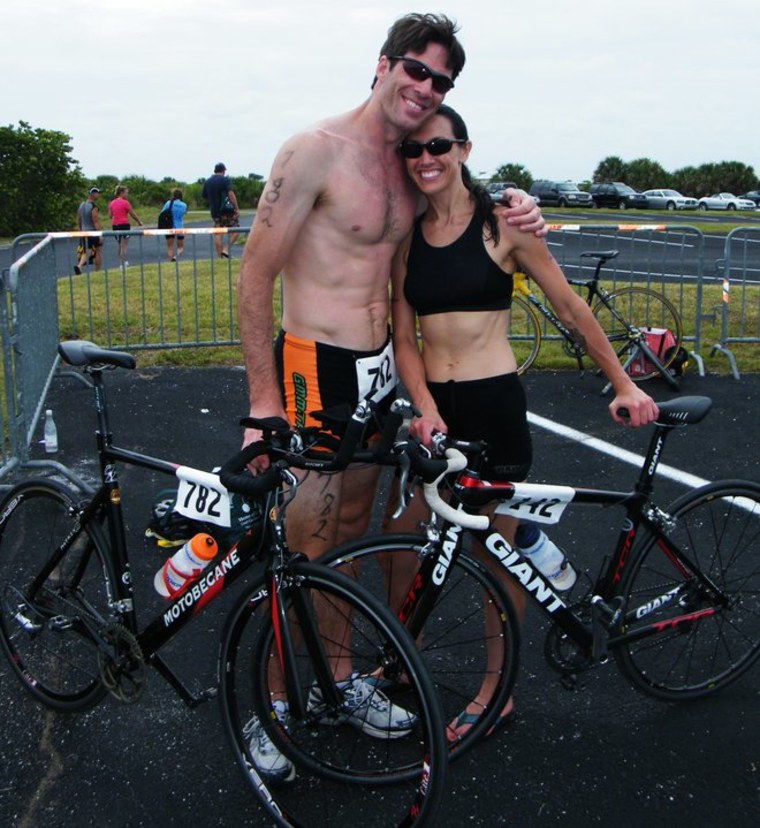 A construction worker eating his lunch nearby witnessed the disaster. "He called 911 and basically stood and hovered over me until I was safe and not gonna get run over again," Alexander said.
The truck driver faced an "infraction" for failure to stop, says Alexander.
Today, Alexander suffers from "a lot" of panic attacks, she said. But she's healing, on the inside and out. She's learned to not only embrace her scars, but to respect and appreciate them.
"Our bodies are these miracles, these works of art. And I think I used to look at my scars with a lot of embarrassment and I feel like I own them now," she said. "My scars, they show a journey that happened."