Aydian Dowling, a transgender vlogger and activist, is one of only five men named as semi-finalists in the Men's Health Ultimate Guy competition. Should he win, Dowling will be the first transgender model to appear on the cover of Men's Health magazine, set for November publication. [TODAY anchor Willie Geist is a judge of the Ultimate Guy competition]. He was the overwhelming favorite in reader voting last spring, judged on aspects of physical fitness and healthy living. The magazine has cited the semi-finalists for their "incredible courage, strength, and passion." Dowling, 28, founded the YouTube channel BeefHeads Fitness and the clothing company Point 5cc, which both support and provide services for those who are transgender. He lives with his wife Jenilee in Eugene, Oregon, and shared his remarkable success story with TODAY's Susan Donaldson James.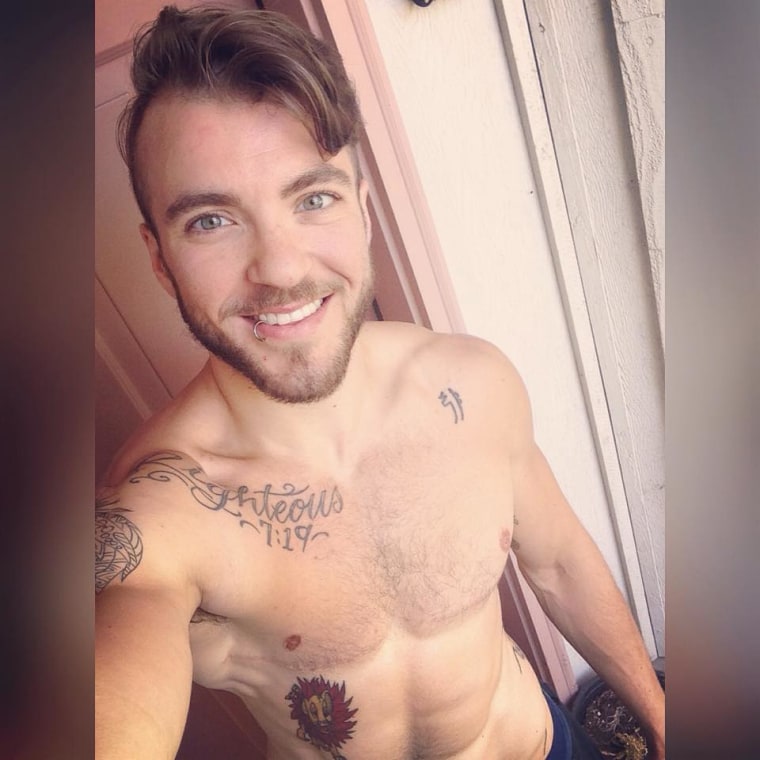 The competition has been a really great opportunity for people around the United States to show Men's Health that there are a larger group of people out there who want to see a different version of a man on the cover. Not all of us are like that guy who's been on the cover for 28 years.
There was a two-month period last April and May when anyone could apply to be the Men's Health Ultimate Guy. I finished first in voting and automatically made the top 10 semi-finalists. Even if you added up all the votes for other men, I still beat them.
It's definitely been pretty phenomenal and I have no complaints about my journey so far. I really hope I can be an inspiration to other trans people.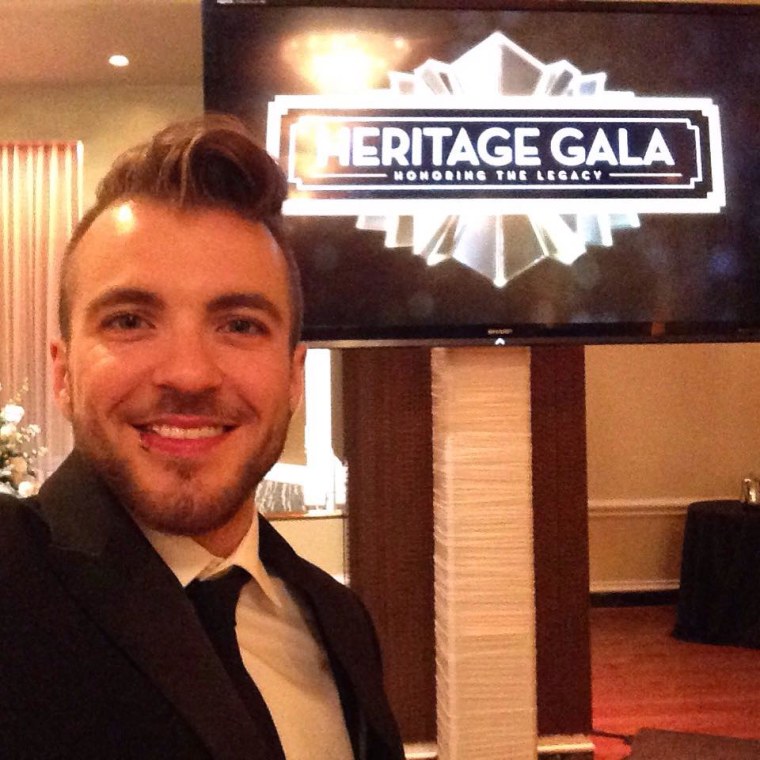 I hope that our youth have an easier time and parents are more accepting and schools can be open places where kids can explore with gender labels. We need more fluidity.
As for me, I had been identifying as a lesbian as early as 12 or 13. My parents were divorced and so I came out to them separately. They knew I liked girls and I was already dressing more masculine, as a butch lesbian, but I had not yet identified as a man.
RELATED: Meet Aydian Dowling, the transgender man who might become a Men's Health cover model
I started my transition in February 2009 when I was 21. I had to learn to be open about being trans before I started hormone replacement therapy in October. I came out to my friends first so I had a support system, then my parents.
I cannot say my mother was overly supportive. She was concerned about my health and safety because she knew I wanted top surgery — to remove my breasts and get resculpting. Being a nurse for 30 years, she had dealt with trans people and had only seen the negative side. But in the end, she really came around when she saw my self-confidence building, and helped guide me in the transition.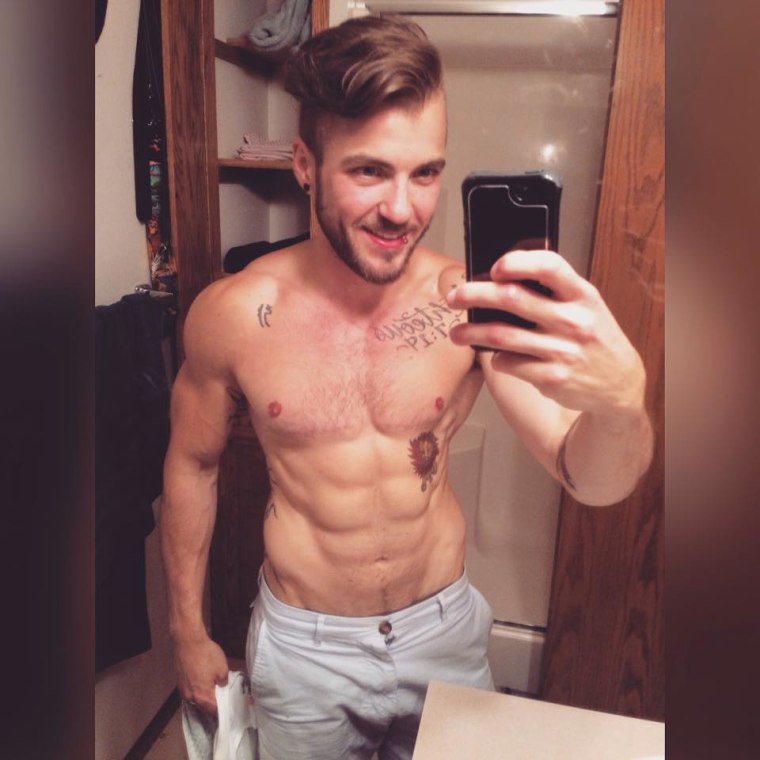 My dad was different. Because of the custody arrangement in the divorce, I only saw him every other weekend. I was way more nervous telling him because we didn't have as close a relationship. He knew I was a lesbian, though I hadn't actually come out to him.
We went to Panera Bread, because I wanted to do it in a public place. Not because I was scared of him, but because it was uncharted territory. My dad was more concerned about how to tell my grandparents and his friends. He had a daughter for so many years and now he had a son. It took him years to call me Aydian — he just called me "A." That was easier for him.
When I got married in 2012, and he saw me walk down the aisle as a husband planning to be a father one day, he saw me in a new light. That year, on my birthday, he sent me the first "son" card. It was a pivotal moment. Once he began to acknowledge me for who I am, we could have a real relationship.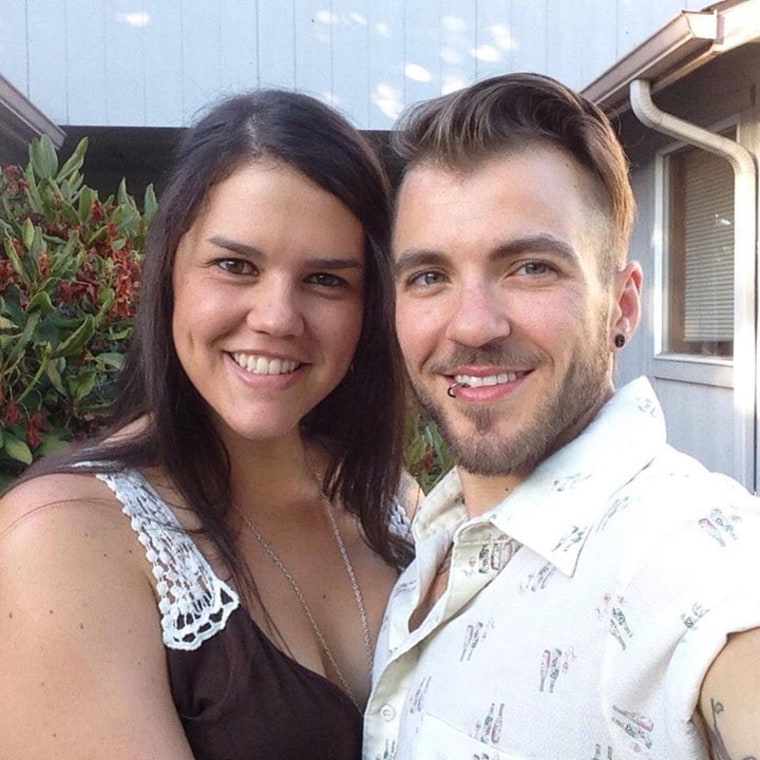 I had my top surgery in July of 2012. It was life-changing and really helped me to see my body in a new light. I had started body building even before hormone therapy. It was a way for me to start to build a relationship with my body as it became more masculine looking.
For the last four and a half years, I've been heavily training as a lifestyle. Working out has really forced me in front of the mirror. It was really difficult in the beginning — it took me those first few years to even get comfortable enough at the gym for me to go every day.
RELATED: Jacob's journey from girl to boy: Mother of 5-year-old explains her decision
Before the Ultimate Guy contest, I had a small following on YouTube and Instagram. But last spring, I got several emails in a 24-hour period sending me links to apply. I thought it was cool, but was a little nervous because I am trans. People were supportive and said, "Just because you are trans doesn't mean you don't belong on the cover of a men's magazine." So I took a leap of faith and uploaded photos.
It all kind of blew up after four days — all the LGBT and queer people queued up to show support and I even got a shout-out from [trans actress] Laverne Cox. Being transgender is in the spotlight right now. But at the same time, my supporters saw this as an opportunity. The Internet lets people who have a little voice gather together to have a bigger voice.
Two and a half weeks ago, the magazine flew all of the top five contestants to New York City, where we had interviews and photo shoots. We don't know which one of us will appear on the cover, but it's guaranteed we'll be in the magazine.
There is a lot of power seeing others go through a transition and be happy. That is what happened in the gay movement: Some were scared because they hadn't seen positive gay people in the limelight. Then people like Ellen DeGeneres came out.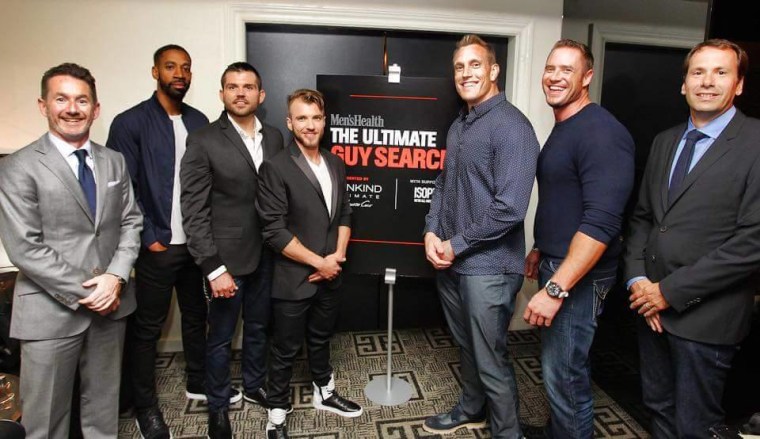 Since then, Laverne Cox has been on TV, showing that trans people are human and you can live as a trans person and be happy.
I really hope that I can bring another face to the trans world. Right now, we have a lot of trans women occupying that space. It's not just women, but men as well.
RELATED: Family of transgender girl, 8, shares her journey
Being on the cover of Men's Health gives people an opportunity to learn more and to get rid of their ignorance. I don't mean that as a bad connotation. People are just ignorant because they don't know. When people learn my story, I hope I take some of the fear away.
I always refer to the four-minute mile. No one thought it could ever be done, because it hadn't been done before. Then someone did, and now you have 40,000 people who have gotten on the track. I hope I can be that guy for other trans men.