What would you do if the child you knew as a daughter insisted she wanted to live as a boy? Would it matter how old she was?
"If I say the word 'transgender,' what do you immediately think of?" NBC News correspondent Kate Snow asked TODAY viewers Wednesday morning."You probably don't think of a 5-year-old. But just listen to the journey of the Lemay family."
In a rare and revealing interview, Joe and Mimi Lemay shared why they let their son, Jacob, transition as part of NBC News' series on Transgender Kids.
"He was talking about hating his body," Mimi explained. "He was saying, 'Why did God make me this way? Is God stupid?'"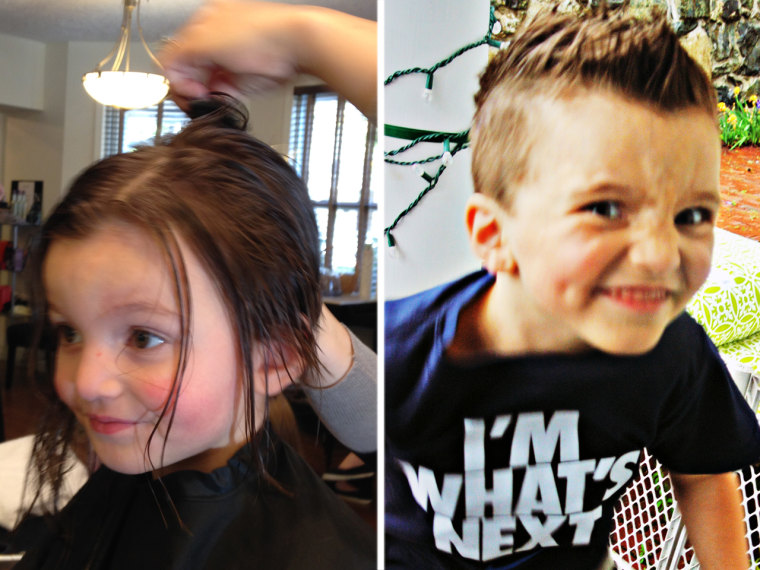 Jacob was just 4 when he made the transition.
WATCH: Mother shares heartwarming letter to 5-year-old transgender son
"Some people are going to say, 'That's really young. How can you be sure, how could he be sure?'" Mimi explained. "He'd already spend half of his life telling us that he was a boy."
WATCH: One doctor explains the journey for kids who are transitioning
Read more about Snow's series on Jacob and Transgender Kids at NBCNews.com.