It's a killer headline: "Former beauty queen hangs up crown to become … a man!"
But Ashton Colby, 23, is passionate about changing the sensationalized, often reductive way the media tells transgender stories.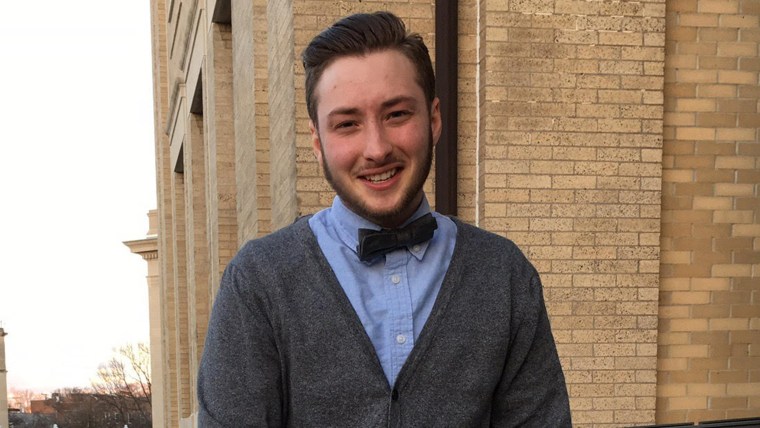 "I'm not a collection of body parts," Colby told TODAY. "I'm just a person trying to live my life and be happy.
"In order to challenge existing stereotypes, we need to talk less about surgeries and instead tell humanized, non-objectifying stories about who trans people are."
RELATED: Transgender model: Men's Health cover should show a 'different version of a man'
To be fair, Ashton recognizes that his story is unusual: The Columbus, Ohio, native spent his teen years competing on the notoriously gender-normative pageant circuit, a way of suppressing his natural inclination to behave the opposite way.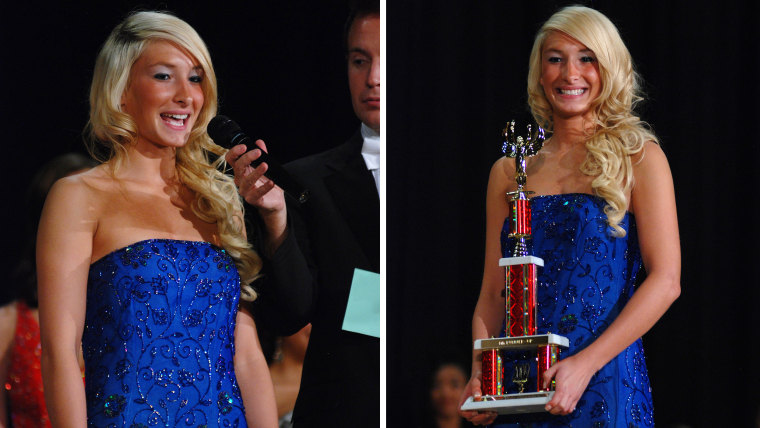 "From a young age, I was a tomboy," Colby recalled. "Before puberty, it's fine to be that person. But in middle school, kids start making fun of you, and adults start having other expectations of what your life should be.
RELATED: 'Best moment of my life': Girl becomes school's first transgender cheerleader
"Pageants were a way of pushing down feelings that I was wrong for being different. I mistakenly believed that if I could embody the feminine ideal that was expected of me, I could become that person."
He added, "If everyone around me was happy, I could be happy."
Colby's conventional good looks made the teen a natural on the pageant circuit — and Colby's mother, a former pageant girl herself, loved bonding over sequined gowns and wide-barrel curls.
But the pressures of faking it left Colby feeling increasingly anxious and confused.
The breaking point came in October 2011, Colby's freshman year of college, at a Miss Ohio competition.
RELATED: 'Say Yes to the Dress' spotlights its first transgender bride
"I remember being onstage when they were giving out awards," he said. "Normally, you can fake a smile or whatever, but my cheeks started to twitch, and I felt this overwhelming anxiety."
It wasn't about winning. I didn't expect to win. But I realized I couldn't do this anymore — not just the pageants, but the whole act. When I got off the stage, I lost it … I think people thought I was a sore loser, but it was because I knew I had to be done with this chapter."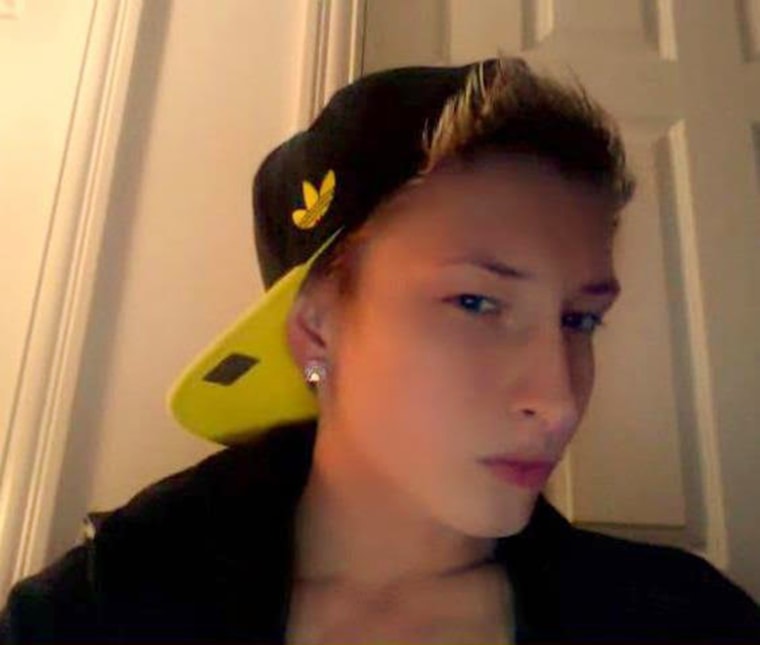 Colby went back to school and began secretly researching the logistics of transitioning into a man. Though he found comfort in YouTube and other online communities, he became depressed and overwhelmed by the journey ahead — and the prospect of going at it alone.
After experiencing suicidal urges, Colby checked in for a voluntary 10-day hospital stay in early 2012. While he received little medical support from what Colby described as the "somewhat trans-phobic" staff, he found the emotional support he needed in his father.
RELATED: Transgender community gets a gender-fluid lingerie line
"He had suspected all along that I was wrestling with this," Colby said. "I came out to my grandma on the phone, having no idea how she would react.
"She said that life was about being a good person, and that she loved me no matter what."
From there, things really began to move forward. Colby took a semester off, and started seeing a therapist and a doctor, cut her hair short, bought all new clothes and began taking testosterone injections.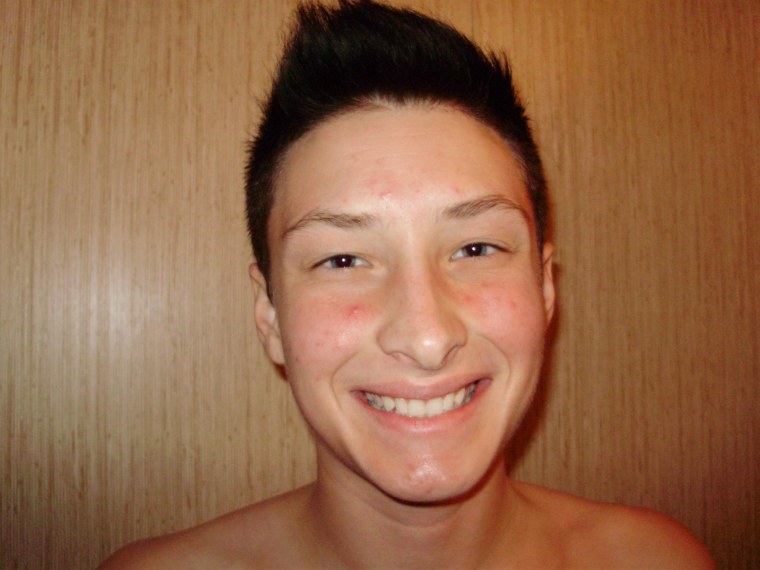 "I can't describe how that haircut felt after having long hair and even extensions my whole life," Ashton said. "It was literally a weight being lifted."
RELATED: Teens protest over transgender student's use of girls' bathroom, locker room
In late spring, Colby came out to friends, who were mostly "excited that I was giving away my pageant clothes." The following fall, Colby re-entered school as a male.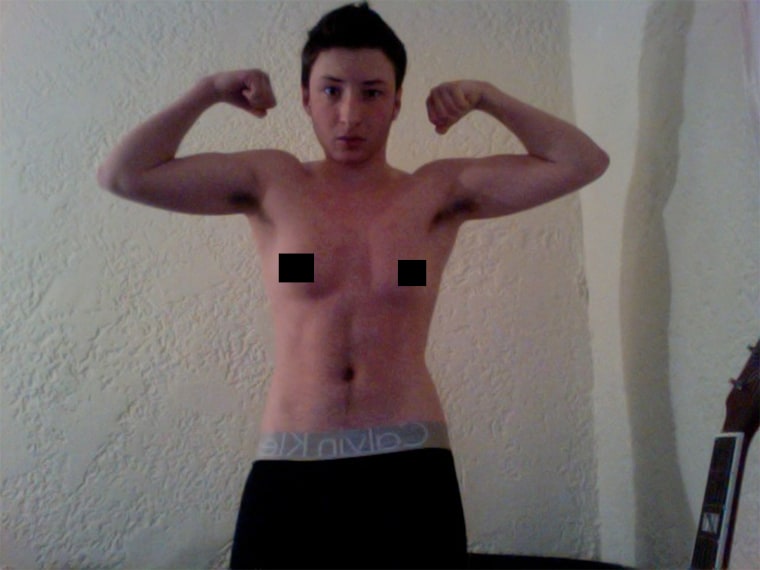 A double mastectomy followed in May 2013.
While people were largely respectful, Colby did face a backlash. "My mom had a hard time with it," he said. "We didn't really talk for a few years."
He added, "Others said I would regret it. They couldn't understand why I would give up this pageant life — why I would want to be a man when I was such a pretty girl.
RELATED: Teen Hunter Keith on coming out as transgender with loving support from family
"But the pageant stuff was for other people. I've learned that the key to happiness is honoring yourself from within. Outside approval can't create that for you."
And living well has been the most compelling argument against the naysayers.
"Even people who didn't understand in the beginning have since seen how happy I've been and come back around to support me," Colby said. "My mom and I spent this past Christmas together for the first time in three years, which was nice.
"And the people who have always wanted to be a part of my journey have stuck with me through and through. I mean, this has been hard for me, too. I'm learning that other people can love me whether I fully love myself yet or not."
RELATED: Eddie Redmayne: 'Danish Girl' transgender role was 'a gift'
Colby, who is studying public affairs, hopes to use his popular YouTube channel to advocate for issues that plague all genders.
"I had the experience of living as a woman — getting catcalled and living under pressure to look a certain way," he said. "It's hard. I recognize the differences in the way I get treated now. Sexism and gender inequality still exist in 2016."
He said, "Now that I have the privilege of being a man, I want to be a voice for those issues, as well as the trans community."