Our quest to reach 10,000 steps a day has helped turn fitness tracking devices — like the Fitbit, Jawbone and Apple Watch — into must-have accessories.
But, here's something youmaynot know: the 10,000-a-day goal for fitness is largely a myth.
According to Walter R. Thompson, Regents' Professor of Kinesiology and Health at Georgia University, there is no scientific evidence to suggest that the magic number is 10,000 steps, the equivalent of about five miles.
"The initial surge and popularity of the 10,000 steps thing emerged when the first pedometers came out," Thompson told TODAY.com
RELATED: Why Olympian Kerri Walsh Jennings wakes up at 5 a.m. every day
It turns out, in 1965 the Japanese pioneered and popularized the 10,000-a-day rule when a man named Y. Hatano put forth an early version of a pedometer called the "manpo-kei," which in English translates to mean "10,000 steps meter."
Eventually the idea that walking 10,000 steps every day will get you fit became the standard baseline.
But, Thompson says, 10,000 steps a day is not the supreme goal and certainly doesn't work for everyone.
If you're trying to be "fit," the more steps you take the better. Maybe even more than those five miles worth of steps.
RELATED: This simple activity is the 'superfood' of fitness
If your goal is weight loss, it takes more than increasing the number of your steps, says Thompson.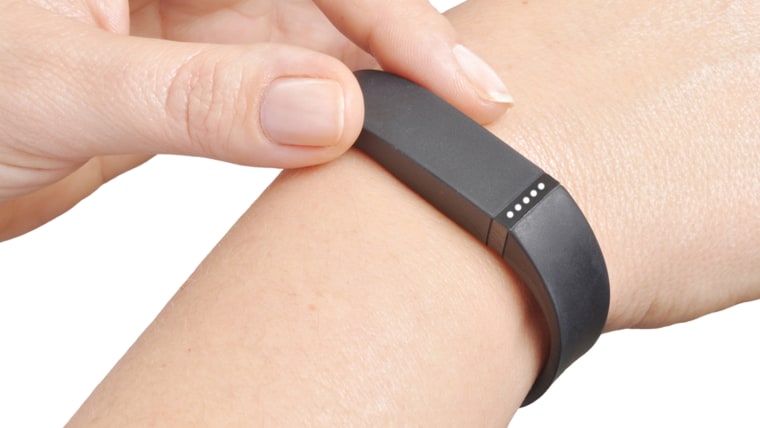 "The biggest myth is that exercise alone is going to both make you fit and increase your weight loss," says Thompson. "What most folks forget is [weight loss] is a combination of decreasing caloric consumption and increased caloric expenditure."
In other words — cut calories, increase exercise.
And even when we aim for 10K a day, many of us are falling short.
RELATED: The 1 full-body exercise you should do every day
"Most Americans are in the 2,000 to 2,500 steps a day position," which doesn't entail much more than getting up from your chair and walking to the restroom a couple of times a day.
"We're a pretty sedentary group of folks in the US," Thompson said echoing the Physical Activity Council's 2015 report that out of 292 million Americans aged 6 years and older, 83 million are living a sedentary lifestyle.
Are fitness trackers accurate?
Our frantic efforts to reach 10,000 steps are one reason trackers have become so popular. But are they worth the price?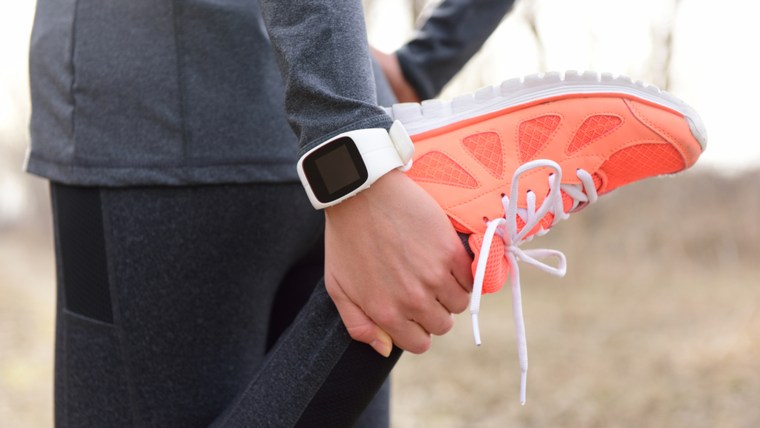 Fitbit, which can cost anywhere between $59.99 and $249.99, boasts a 95-97 percent step counting accuracy when worn as recommended.
Jawbone's UP2 ($99.99) and UP3 ($179.99) activity trackers, available in large stores like Best Buy and Target, both use a precision motion sensor and algorithms to passively track and quantify an individual user's steps, distance, calories, active time and idle time. The devices have a built-in accelerometer mapped to the biochemics of human motion that allows them to observe all steps taken based on movement from the wrist and body, giving users a super accurate calculation of steps.
Because UP devices are designed to be worn 24/7, all of a user's steps and activity during both day and night are tracked.
RELATED: Personal trainer Kayla Itsines helps women transform in 12 weeks
Reaching your daily goal
If you just want to know what your daily steps are and don't need all the extra details, Thompson suggests getting a low-cost pedometer and experimenting with it for a week. A basic pedometer can cost anywhere between $9 and $40.
"See what your average number of steps are in a day and if it's your desire to increase that then increase it by 10 percent or 20 percent for a couple of weeks. Then add the number of steps beyond that," says Thompson.
Instead of focusing on specific steps, aim for the activity guidelines from the CDC:
Two hours and 30 minutes of moderate-intensity aerobic exercise (brisk walking) a week, or one hour and 15 minutes of vigorous aerobic activity like jogging or running or a mix of moderate and vigorous activity.
Strength training two or more days a week, working all major muscle groups (legs, hips, back, abdomen, chest, shoulders, and arms).
Thompson says regardless of what kind of tracker you wear, the goal is more about moving than a hard number.
RELATED: Here's a workout anyone can do: 3 fat-burning walks
"Instead of taking the elevator down to my car, I'll walk down a few flights of stairs," says Thompson. "But it's really more about motivation than anything else."