Years after she lost a leg to toxic shock syndrome, fashion model Lauren Wasser recently revealed that her second leg will have to be amputated, too.
"In a few months, I'm inevitably going to have my other leg amputated," Wasser wrote in an essay for InStyle. "There's nothing I can do about it."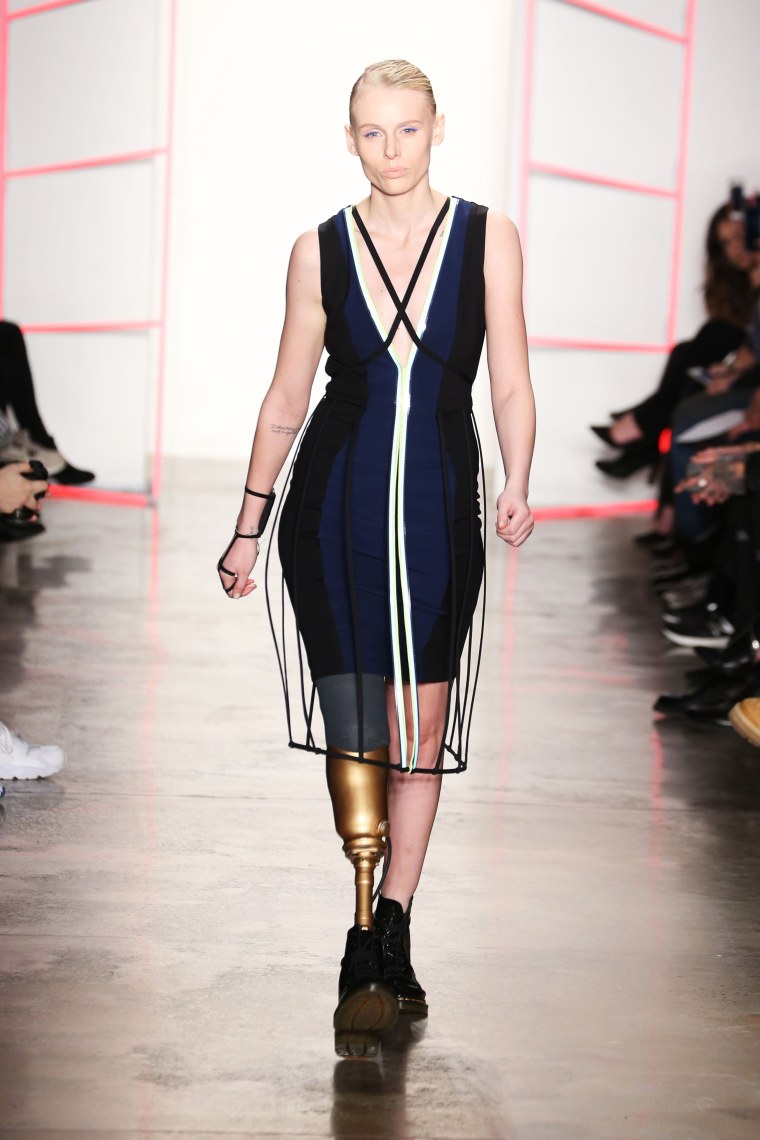 Wasser's team confirmed to TODAY that she'll be undergoing the operation in January.
In 2012, she was rushed to the hospital after experiencing what she thought were flu-like symptoms. Wasser's organs were failing and doctors expected the worst. Then an infectious disease specialist diagnosed her with toxic shock syndrome (TSS), which is linked to tampon use. To save her, doctors directed blood flow to vital organs, but they had to amputate her right leg below the knee and left toes.
Wasser, 29, told InStyle that while surgeons recommended amputating both legs at the time, she'd "decided to fight and save my left leg." But now, she will lose that one, too.
"I'm in daily excruciating pain," she told the magazine. "I have a golden leg that I am completely proud of, but my left foot has an open ulcer, no heel and no toes. Over the years, my body has produced a lot of calcium, which causes my bones to grow on that foot. Basically, my brain is telling my toes to grow back — and it got to the point where I need surgery to shave the bones down because it becomes too unbearable to walk."
Since 2012, Wasser has become an advocate for raising awareness of TSS, a complication of a bacterial infection that is often linked to highly absorbent tampons.
"This product, a tampon, changed my life forever," Wasser told TODAY in 2015. "I can never be normal again."
While tampons are largely considered safe by health experts, there is a risk of TSS when using them.
In addition to her activism, Wasser has continued to model, appearing in catalogs for Nordstrom and at New York Fashion Week.