Total vaccination numbers in the U.S. are at the highest they have been in more than a month as companies, organizations and, most recently, cities have begun announcing vaccine mandates. At the same time, COVID-19 cases have also climbed around the country, driven by the highly contagious delta variant.
White House chief of staff Ronald Klain said in a post on Twitter Friday that COVID-19 vaccinations had reached their highest 24-hour total since before July 4, with 918,000 doses administered and 576,000 newly vaccinated, up from 821,000 and 565,000 respectively last Friday.
This comes in a week that has seen reported COVID-19 case counts at the level of November 2020 and a seven-day average of more than 140,000 cases per day, according to NBC News' tally.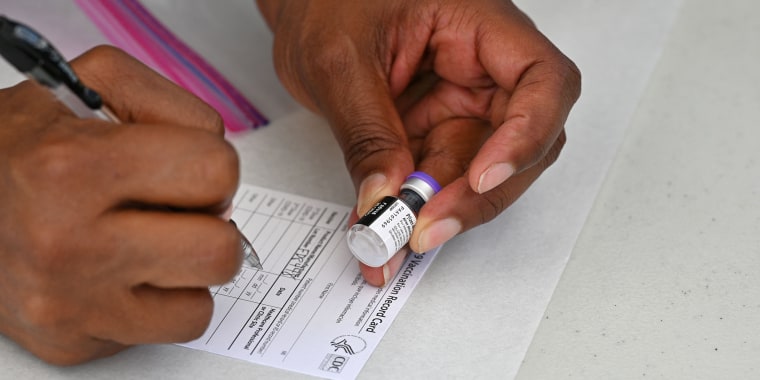 "Vaccine requirements and incentives are starting to pay off — as well as the tragedy of seeing so much needless illness and loss due to Delta's impact on the unvaccinated," Klain wrote.
The 900,000-plus doses administered is the highest total reported in a day since 1.1 million doses in the U.S. were reported July 3, according to figures from the Centers for Disease Control and Prevention. That's up from a low of about 243,000 doses administered July 20.